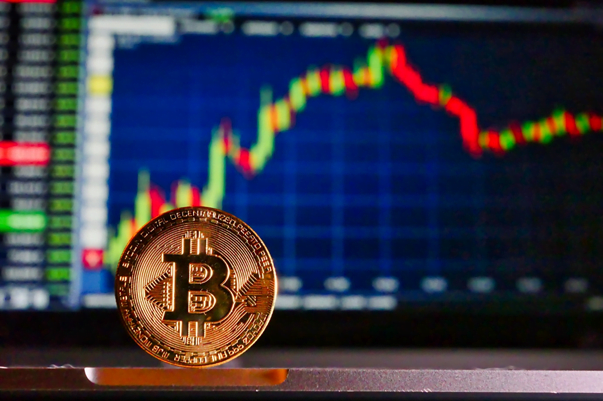 MassMutual announced a $100 million Bitcoin purchase.
Increased institutional demand might put some pressure on the asset.
---
Institutional interest has been a prominent driver of the current crypto rally, with several high-net-worth individuals and companies committing to the leading cryptocurrency. The latest in the line of institutions to wade into the crypto space is MassMutual, a top insurance firm.
An Initial Investment With More to Come
MassMutual purchased a staggering $100 million worth of Bitcoin, The Wall Street Journal reports. The Massachusetts-based company bought the digital assets through crypto asset manager New York Digital Investments Group (NYDIG).
Along with its BTC purchase, MassMutual also reportedly snagged a minority stake in NYDIG for $5 million. The latter reportedly has a crypto portfolio worth $2.3 billion.
NYDIG will provide custody for MassMutual's Bitcoin tokens, with the insurance firm spurning crypto industry stalwarts that have been turning their focus to institutional investors of late. MassMutual's Bitcoin purchase is only a small fraction of its entire investment haul, which the Journal estimates to be worth $235 billion.
Speaking with news sources, company spokeswoman Chelsea Haraty explained that the company sees the purchase as the first step in a possible long-term relationship with Bitcoin. The company plans to purchase more if this investment round yields sizable dividends.
The investment is yet another sign that institutions are looking to diversify their portfolios into Bitcoin. Financial experts see a long road to economic recovery following the coronavirus and its damaging effects. Several have flocked into alternative assets to protect their wealth, and Bitcoin has increasingly popped up in circles.
MicroStrategy has been the most prominent example of this jump. In August, the company announced that it was moving to the "Bitcoin standard" following a BTC purchase. Over the next month, the firm built its Bitcoin portfolio to $425 million, showing its belief in the asset's long-term potential.
The firm still isn't done. It plans to invest the proceeds of a securities offering into Bitcoin. In its announcement, MicroStrategy would issue $400 million in convertible senior notes – a debt security that users can convert into company shares. At current prices, MicroStrategy's play could land it a further 19,800 BTC at least.
Bitcoin Now in the Spotlight
While the increase in institutional demand is undoubtedly a good thing, it also puts more pressure on Bitcoin.
Many are flooding into the market because they believe Bitcoin has a chance to break its all-time high and possibly spike even higher. Sadly, its performance has fallen just short of that.
After inching ever so close to the all-time high for the past two weeks, Bitcoin has been on a noticeable downtrend this week. The asset is trading at less than $18,000 again, and fears will mount that the two-month-old rally could be coming to an end.
If Bitcoin starts to drop, the market could see a mass exodus of institutions. These companies focus on making money, and MicroStrategy CEO Michael Saylor famously commented that he liked Bitcoin because he could liquidate his holdings anytime.
Other firms will be just as ruthless in abandoning the asset once it starts to slide. This is uncharted territory for Bitcoin, and all eyes are on it now.