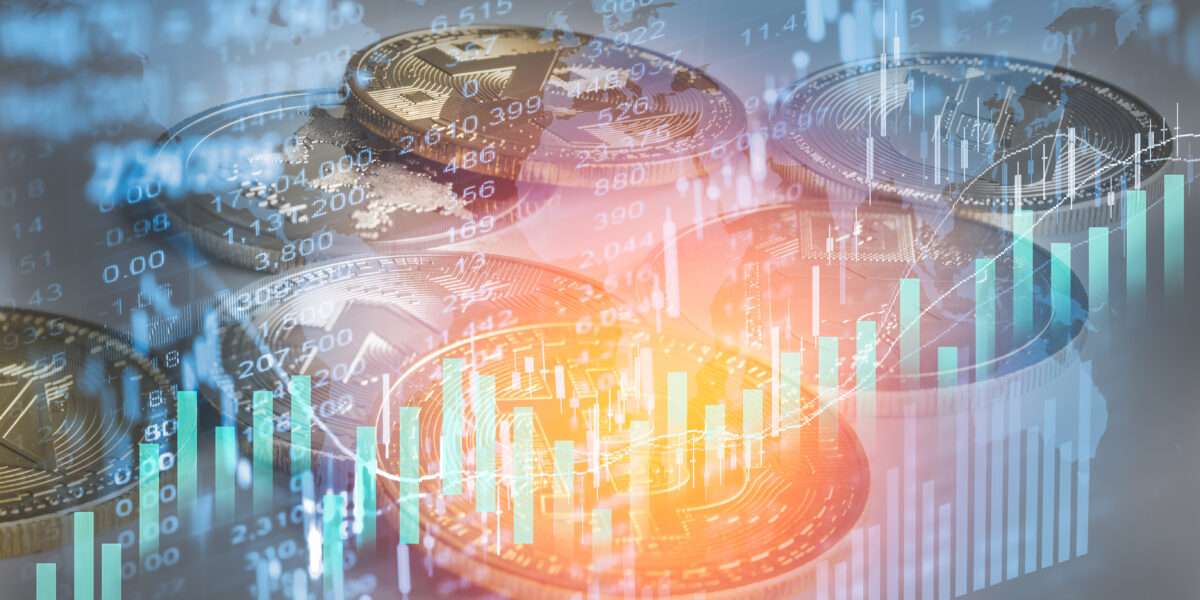 Crypto analyst Lark Davis said he will be investing in Bitcoin, Ethereum, Stepn, and USDC in the coming month. 
The analyst revealed Bitcoin and Ethereum represent 50 percent of his total crypto holdings. 
---
Recently, Crypto investors have been strategic with investing in cryptocurrencies, including Lark Davis, who recently mentioned the top four crypto assets he will consider in March 2022. The investor referred to the ongoing war tension between Russia and Ukraine and how it affects the global market. He added that there might be more volatility in the market over time as the conflict persists. Although Lark said he has a lot of altcoins in consideration, there are specific top four crypto assets he will be targeting in the month of March. 
In a recent YouTube video uploaded on the 2nd of March, the crypto analysts said he would be focusing his energy and money on Bitcoin and the other three crypto-assets this month. Mentioning Bitcoin as the first to invest in March, Lark added Ethereum, Stepn, and USDC. Stating that Bitcoin is worth keeping an eagle eye on this month, he reiterated the possibility of unexpected market volatility.
Despite that BTC's price has not been encouraging over the months, the analyst said he has been stacking more Bitcoin regardless. He said, "it is a juicy time to be accumulating more Bitcoin." Referring to a price analysis chart he posted on Twitter (NYSE: TWTR), the crypto investor said there are indications that Bitcoin could rally soon. He added that the Ukrainians are rushing into Bitcoin to escape the Ruble. As such, the rising trading volume could serve as a catalyst for Bitcoin over the coming weeks. 
Top crypto coins Lark is buying in March
Secondly, Lark mentioned Ethereum as another crypto he will focus on in March. He revealed that Bitcoin and Ethereum make up 50 percent of his total crypto portfolio. Specifically, he said ETH represents 22-23 percent of his crypto holdings. The investor said he has been buying more ETH amid "this crazy market conditions." Stating the reasons behind his bullish stand on Ethereum, Lark added:
Well, similar reasons for Bitcoin because it is one of the major coins. If we do see downside market volatility, it's probably going to hit less than a lot of the low cap altcoins, and we also have the proof-of-stake move coming up in around three months' time.
However, he pointed out that the proof-of-stake move may be delayed again. Notably, Ethereum has been postponing the transition of its proof-of-work to the proof-of-stake mechanism. The change did not happen after announcing that the move would occur late last year after waiting from Q3.
Lark mentioned Stepn, an altcoin that is not yet in the market. He explained that token sales have been happening over the months, despite the declines across the crypto market. The analyst said investors have been making money through new tokens that debut into the market. Lark said investing in token sales like Stepn is another excellent way to make money this March. The Stepn web3 lifestyle app pays crypto to users for walking, running, or jogging outdoors. 
Lastly, Lark mentioned USDC as one of the top four crypto assets to consider in March. He said USDC makes 15 percent of his portfolio and having stablecoins as the asset "gives so much flexibility."