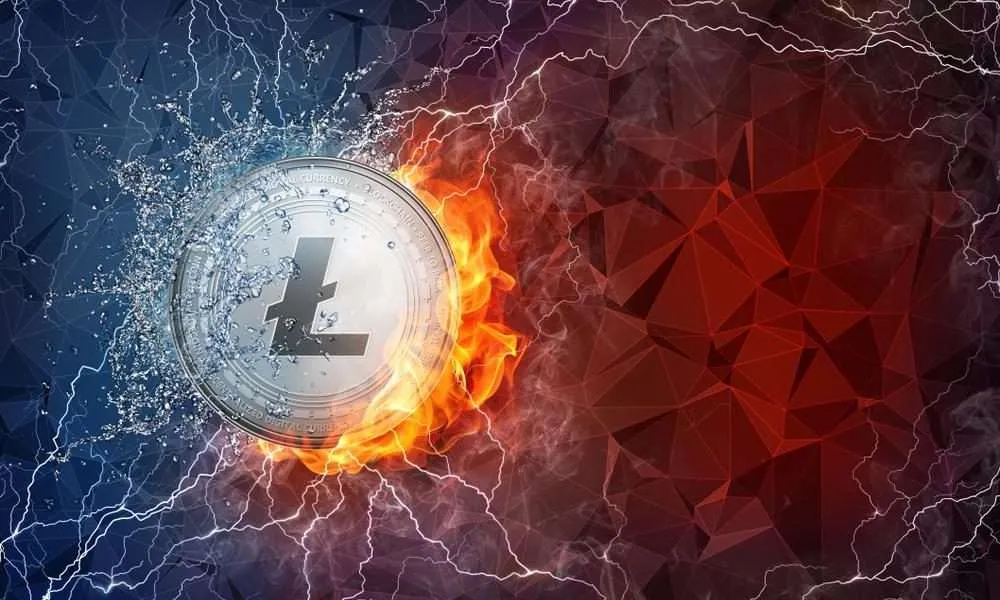 Litecoin transactions have bounced back from lows of about 100,000 earlier this month to over 140,000.  
This increase has been attributed to the recent launch of the LTC Visa debit card and the partnership between BitPay and Verifone.
---
Transactions using the cryptocurrency Litecoin (LTC) have greatly increased in a matter of days. The altcoin, one of the first to launch after Bitcoin has become an increasingly popular means of payment recently. This increase in transactions from about 100,000 in early October to 140,000 in just a matter of days can be attributed to the recent launch of the LTC Visa debit card and an increase in the token's case uses.
The LTC Visa debit card and increased convenience
Litecoin was created two years after Bitcoin with the aim of facilitating fast and cheap crypto transactions. In keeping with its main goal and improving on quality, the Litecoin Foundation announced the launch of the Litecoin Visa debit card in partnership with financial tech firm Unbanked.
The power of Litecoin at 50 million merchants worldwide: https://t.co/rOzz9z7n05 #Litecoin #PaywithLitecoin #crypto #SundayFunday $LTC pic.twitter.com/kmGMkfdilv

— Litecoin (@litecoin) October 24, 2021
The ease of use of this new card has been touted as a cause for the increase in transactions. According to Litecoin, signing up for the card service takes no more than five minutes and can be done in only three steps. A potential user would first of all have to register for a Litecoin account, deposit some LTC and pass a know-your-customer (KYC) check. Following these steps, they can then receive their virtual LTC Visa debit card. With their virtual card, users will be able to spend their LTC with all of the estimated 50 million digital merchants that use Visa.
Litecoin increased case uses and the BitPay/Verifone partnership
Developed in 2011 by former Google engineer Charles Lee with modifications to Bitcoin's source code, Litecoin was meant to be an alternative mode of payment with quicker block generation and a different proof of work (PoW) scheme. Its similarities to Bitcoin in structure and case use made it the "digital silver" to Bitcoin's "gold".
Read More: The silver to Bitcoin's gold – is there a future for Litecoin or is it time investors looked elsewhere?
It has gone on to serve as a means of payment for about 3,111 businesses worldwide at present, a huge leap from the 2,230 of last year. This has in part, to do with the mainstream adoption of crypto in general caused by the need for secure digital payments in the Covid era. However, data suggests that it is only second to Bitcoin in the number of endorsements by merchants.
On October 25, tweeted about a partnership between BitPay and Verifone. BitPay is a crypto payment processor that handles upwards of 60,000 transactions per month involving top cryptocurrencies like Bitcoin, Ether and Litecoin. Verifone a point-of-sale payment processing giant, handles transactions amounting to almost $440 billion per year. This collaboration has also been credited for the sudden increase in Litecoin transactions. It is expected that this partnership will expose Litecoin to an ever greater user base.
Related: Litecoin (LTC) celebrates a decade of resilience, on-chain activity and upcoming developments support price surge
LTC has remained behind the shadows of a majority of coins including BTC, ETH and meme coins which have recently been exploding. At the time of press, LTC is exchanging for $188. With a market cap of just under $13B, the token sits in the 18th position in the market rankings.