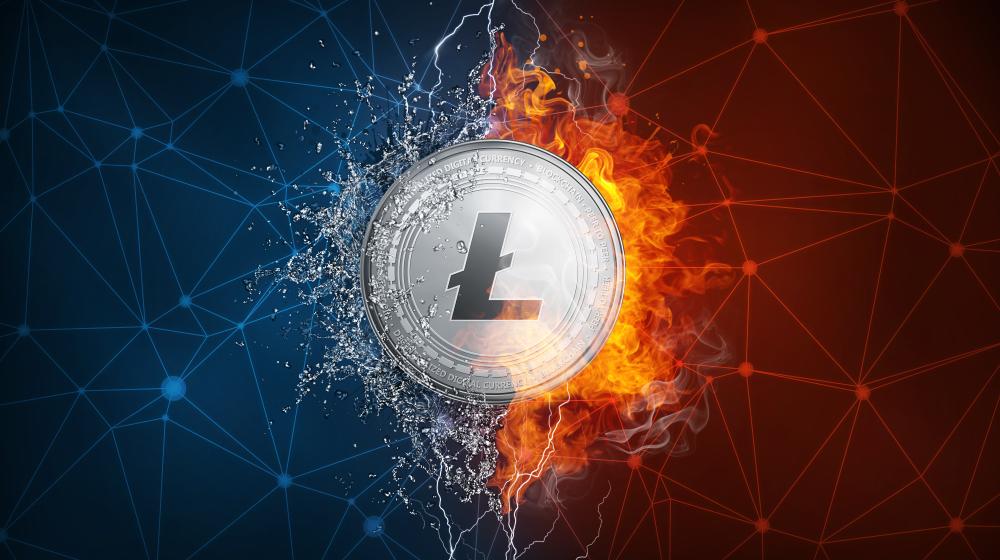 A vulnerability has been reported in Litecoin's Mimblewimble protocol. The report claims to have discovered an inherent privacy flaw in the protocol.
Litecoin creator Charlie Lee points out the limitations of Mimblewimble.
---
A report published by Ivan Bogatyy, associated with Dragonfly Capital, has generated commotion in the crypto community. According to Bogatyy Litecoin's new protocol, Mimblewimble, has a security flaw that directly affects the privacy of its users.
Charlie Lee, creator of Litecoin, has come out to defend the protocol. In his statements, he points out the benefits and limitations of Mimblewimble.
Mimblewimble protocol and how the attack has been misinterpreted
Ivan Bogatyy published his report under the name "Breaking Mimblewimble's Privacy Model". In his publication he points out the intrinsic error of the protocol in making an attack that, according to Bogatty, could "track 96% of all addresses they send and receive (Litecoin) in real time".
The crypto community has had different reactions to Bogatty's report. Emir Gun Sirer, for example, said via his Twitter account that the report's findings confirm that "Grin and Beam are no longer private coins". The alleged attack and its conclusions were addressed by the creator of Litecoin.
Charlie Lee said the limitations of the Mimblewimble protocol are known. In addition, the Grin development team has published a report pointing out the problem that Bogatty claims to have discovered.
Daniel Lehnberg, a member of the development team, said Bogatty's publication is inaccurate. He added that the Grin team is aware that the protocol presents a number of problems, but they have always been made public. Lehnberg said:
The Grin team has consistently acknowledged that Grin's privacy is far from perfect. While transaction linkability is a limitation that we're looking to mitigate as part of our goal of ever-improving privacy, it does not 'break' Mimblewimble nor is it anywhere close to being so fundamental as to render it or Grin's privacy features useless.
The creator of Litecoin also offered a way in which users could face the problem pointed out by Bogatty:
This limitation of MimbleWimble protocol is well known. MW is basically Confidential Transactions with scaling benefits and slight unlinkability. To get much better privacy, you can still use CoinJoin before broadcasting and CJ works really well with MW due to CT and aggregation. https://t.co/M5sx92nzlZ

— Charlie Lee [LTC⚡] (@SatoshiLite) November 18, 2019
Mimblewimble has not evolved according to expectations
At the end of October, CNF reported on the announcement made around Mimblewimble during the Litecoin Summit 2019. At that time, it was announced that the protocol would turn Litecoin into a privacy coin. Lee said this would represent a significant breakthrough for Litecoin. Although the cryptocurrency could face new regulatory problems.
The creator of Litecoin was confident about the progress and security with which they moved to the Mimblewimble protocol. Recent events have not only called his statements into question. They have also created a huge commotion around the functionality of the Mimblewimble protocol. At least in terms of reputation it is definitely a setback.
The price of Litecoin stands at $46.95 USD with a slight recovery of 0.15% in the last 24 hours, but still follows the downtrend of the current market. Recent events could be reflected, in the future, in the performance of the cryptocurrency.
Follow us on Facebook and Twitter and don't miss any hot news anymore! Do you like our price indices?
Crypto News Flash does not endorse and is not responsible for or liable for any content, accuracy, quality, advertising, products, or other materials on this page. Readers should do their own research before taking any actions related to cryptocurrencies. Crypto News Flash is not responsible, directly or indirectly, for any damage or loss caused or alleged to be caused by or in connection with the use of or reliance on any content, goods, or services mentioned.