Brief informations
| Number of cryptocurrencies: | over 50 cryptocurrencies |
| --- | --- |
| Website languages: | English, German, French, Dutch |
| Support languages: | English, French, Dutch |
| Payment methods: | iDeal, SEPA bank transfer, Litebit Credits, Giropay, SOFORT, Bancontact, MyBank, Credit Card, EPS bank transfer |
| Pros: | ✅ Very simple and self-explanatory user interface, especially for beginners |
| | ✅ Large number of cryptocurrencies for purchase and sale |
| | ✅ Direct purchase with Euro & very fast processing (SOFORT, SEPA, Giropay, ...) |
| | ✅ Select: Use LiteBit wallet or your own wallet |
| | ✅ Purchase and sale of cryptocurrencies on one platform |
| | ✅ Very reputable and secure company |
>> Buy cryptocurrencies on Litebit* <<
Introduction of Litebit
LiteBit is a Dutch provider for the direct purchase of cryptocurrencies via Euro by credit card, SEPA bank transfer, SOFORT bank transfer and numerous other payment methods. LiteBit already exists since 2013 and can be classified as an experienced cryptocurrency broker. The company behind the exchange is 2525 Ventures BV, which is based in Zoetermeer near The Hague.
In contrast to other platforms, such as bitcoin.de and Binance, which mediate between buyer and seller, Litebit itself acts as a broker. This means that the transaction directly takes place between LiteBit and the customer. The cryptocurrency is offered and sold directly by Litebit.
We have had very good experiences with LiteBit in the past years, because there is both a very good and fast customer service, as well as a very easy to use user interface, which is also very easy to use for beginners.
But LiteBit is not only suitable for beginners, it is also suitable for experienced traders and cryptocurrency investors. The company is a serious and licensed enterprise. Because of that each client has to verify if he wants to buy cryptocurrencies.
The account at LiteBit can be compared to a bank account at a bank. Due to the legal regulations in the European Union, Litebit is obliged to request a number of personal data when creating an account. This data is treated in strict compliance with the Data Protection Act (as with a bank).
What cryptocurrencies does Litebit offer?
Litebit is one of the largest cryptocurrency exchanges in Europe with 600,000 customers. The platform offers more than 50 known and less known cryptocurrencies:
Ardor (ARDR),
ArtByte (ABY),
Basic Attention Token (BAT),
BitBay (BAY),
BitSend (BSD),
Blackcoin (BLK),
Cloakcoin (CLOAK),
Crown (CRW),
Crypto.com (MCO),
Decentraland (MANA),
EmerCoin (EMC),
Enjin (ENJ),
EthereumClassic (ETC),
Feathercoin (FTC),
Groestlcoin (GRS),
Guilder (NLG),
MyriadCoin (XMY),
Navcoin (NAV),
NEM (XEM),
Nxt (NXT),
OkCash,
Orbs (ORBS),
Particl (PART),
Peercoin (PPC),
PIVX (PIVX),
Polymath (POLY),
PowerLedger (POWR),
Qtum (QTUM)
Radium (RADS),
Ravencoin (RVN),
ReddCoin (RDD),
RevolutionVR (RVR),
Ripple (XRP),
Siacoin (SC),
Sirin (SRN),
SOLVE (SOLVE),
Status (SNT),
Stellar (XLM),
Stratis (STRAT),
SysCoin (SYS),
Ubiq (UBQ),
Verge (XVG),
Viacoin (VIA),
Waves (WAVES),
Zcash (ZEC),
Zcoin (XZC)
Compared to other exchanges, Litebit has a very large selection of cryptocurrencies.
The exchange also offers you the possibility to store numerous cryptocurrencies on the LiteBit Wallet. Furthermore, you can not only buy cryptocurrencies at Litebit, but also sell them again (which is currently not offered by many cryptocurrency exchanges or brokers). When you sell, you can have your balance paid out to your bank account in euros.
>> Buy cryptocurrencies on Litebit* <<
LiteBit costs and fees
It is very praiseworthy with Litebit that the fees are clearly and unambiguously indicated during the purchase process. There are no charges for opening and maintaining an account. The purchase and sale prices are determined by the market price of the cryptocurrency, the spread (a surcharge, which Litebit calculates) and a commission, which is either a flat fee or a percentage of the transaction volume, depending on the payment method and trading amount.
According to information from Litebit customer support, the exchange retains an average spread of 1 percent for Bitcoin and 2 percent for all other cryptocurrencies (Altcoins). The fees are depending on the payment method as follows:
LiteBit Credits: free of charge
SEPA Credit Transfer: 0,61 EUR
SOFORT: EUR 0.39 plus 2.00 to 2.5 percent
MyBank: EUR 0.24 plus 1.5 per cent
Giropay: EUR 0.39 plus 2.00 to 2.5 percent
Credit card: about 1.8%.
The use of the LiteBit Wallet is also free of charge. If you wish to transfer cryptocurrency from your LiteBit Wallet, LiteBit does not charge for these transactions.
However, these transactions are subject to network transaction fees (so-called "miner fees"). However, Litebit will show you these before the transaction. Furthermore it is possible to transfer money to your account at Litebit. The money will be credited to you in the form of credits. Every Euro is one Credit, so if you deposit 10.000€ you will have 10.000 Credits in your account (to buy crypto).
How do I set up a LiteBit account/account?
To start buying Bitcoin, Ethereum, Litecoin and other cryptocurrencies, you must first create an account. Each account has a free LiteBit wallet in which the cryptourrencies can be stored. In addition, the account offers the possibility to view the order and transaction history.
The creation of the Litebit account is done in 5 simple steps:
First you have to click on the "Register" button in the upper right corner.
Now you have to enter the required information about yourself. Then click on "Create account".

Litebit will then send you an email containing a code to confirm the email. So go straight to your mailbox and enter the code on the Litebit website. If you don't see any email, also check the "Junk Mail" or "Spam" folder.
The next step is to enter your phone number. Litebit will send you an SMS containing a code that you must enter on the website to verify your phone number.
Once you have successfully done this, you must select a security measure that is appropriate for you. Normally, sending an SMS is preset for all emergencies. However, we recommend enabling 2-factor authentication. You'll need to download the Google Authenticator App so you can scan the barcode and get new codes accordingly.
When you have completed all steps successfully, you will be redirected to the Litebit homepage. Now you can log in to the platform. Click on the "Log in" button and enter your username and password.
>> Buy cryptocurrencies on Litebit* <<
Verification levels and purchase limits
To buy or sell cryptocurrencies or LiteBit credits, you must identify yourself as a user. The extent to which identification information must be provided depends on a number of factors (e.g. transaction volume, trading volume, payment method and country of residence).
The Litebit purchase limits are graded according to verification levels. By verifying your personal data you can increase these limits step by step. After you have completed the registration process as described above, you are already at the first level and can buy cryptocurrencies worth 350 € per day, or 1.050 € per week and 4.200 € per month. Litebit calls these levels of verification "Tiers".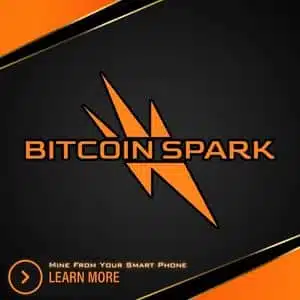 The following table shows the respective Tiers and the corresponding purchase limits.
The limits also vary depending on the deposit method used. The following table shows you the daily limits depending on your deposit method:
| | Unverified | Tier 1 | Tier 2 | Tier 3 |
| --- | --- | --- | --- | --- |
| iDeal | 0.00 € | 350.00 € | 500.00 € | 20,000.00 € |
| SEPA | 0.00 € | 250.00 € | 500.00 € | 35,000.00 € |
| Credits | 0.00 € | 350.00 € | 500.00 € | 10,000.00 € |
| Sofort | 0.00 € | 100.00 € | 500.00 € | 1,000.00 € |
| GiroPay | 0.00 € | 100.00 € | 500.00 € | 1,000.00 € |
| Bancontact | 0.00 € | 350.00 € | 500.00 € | 10,000.00 € |
To reach the second level, "Tier 2", you have to verify your address. You have to scan the front and back of your identity card and upload it to Litebit. Litebit also wants to verify your residence. The easiest way to do this is to take a picture of a mobile phone or electricity bill and upload it.
To reach the highest level, Tier 3, a Litebit representative will contact you via Skype in a video call to verify your identity.
During the video call, you will be asked to hold your id card into the camera so that this data can be verified. Normally this call does not take longer than two minutes and is very simple. Once you have successfully done this, you can buy and sell cryptocurrencies up to 500,000€ per month.
The LiteBit Wallet
The Litebit Wallet is particularly suitable for beginners and investors who do not want to set up their own wallet (desktop, mobile or hardware wallet). Litebit strives to offer a wallet for all cryptocurrencies that are offered on the exchange.
Due to the complicated technology behind each blockchain, Litebit has not yet realized this for all cryptocurrencies. The wallets can be found in a central location: The LiteBit Wallet. In contrast to other providers, such as eToro, Litebit also offers the possibility to send cryptocurrencies to an external wallet.
These include desktop and mobile wallets, as well as hardware wallets (also called "cold wallets"). A "Cold Wallet" is not connected to the Internet and can receive cryptocurrencies offline, but only send them back online. The LiteBit Wallet is also a cold wallet. This means that cryptocurrencies are stored offline in the LiteBit wallet.
>> Buy cryptocurrencies on Litebit* <<
How can I buy cryptocurrencies on Litebit?
The purchase of cryptocurrencies on Litebit is very easy to perform. Simply click on the "Buy" tab in the navigation bar and you will see a drop-down menu where you can select the available cryptocurrencies. Above the drop-down you can see if and how many units of the cryptocurrencies are available.
Once you have selected your desired cryptocurrency, you can specify how much you want to buy. You can either enter an amount in BTC or a Euro amount (in the respective field) or choose one of the buttons (50, 100, 200 or 500 EUR).
Then you have the choice if you want to send the cryptocurrencies to the Litebit Wallet or to an external Wallet. If you choose the Litebit Wallet (see screenshot), all you have to do is select your preferred payment method.
We recommend "Sepa Bankwire", as the fees are the lowest. If you choose this method, you will transfer the corresponding amount in euros to Litebit's bank account for a specific purpose. It usually only takes 24 hours for Litebit to receive the transaction and send the cryptocurrency to your wallet. As soon as Litebit has received your money, the cryptocurrency will appear in your wallet under "My wallet".
If you want to use an external wallet, you must click on the corresponding button during the purchase process and enter the "receiving address" (or better, copy it in). The "Receive adress" is your own wallet address, which you can generate using the wallet. You can find detailed guides and tutorials for the individual cryptocurrency wallets on our website at: https://www.crypto-news-flash.com/wallets/.
Litebit's wallet is secure as long as you have activated SMS or 2-factor authentication via Google Authenticator and change your password regularly.
However, exchanges and brokers have been hacked in the past and large amounts of Bitcoin were stolen. That' why we recommend you to use a desktop or mobile wallet or even better a hardware wallet like the Ledger Nano S (if you click on this link you will get to the Ledger Nano S review) or the Trezor Hardware Wallet (if you click on this link you will get to the Trezor One review).
We have tested more than 8 hardware wallets and show you in our detailed hardware wallet test report which wallets work reliably and safely.
How can I sell cryptocurrencies on Litebit?
Sales orders are started by clicking the "Sell" button on the website. Once you have placed a sell order, the exchange decides whether the order is accepted or not.
Acceptance is subject to the condition precedent that Litebit actually receives the cryptocurrency. If you accept the offer to sell, the cryptocurrencies stored in a LiteBit Wallet will be credited to your account in Litebit Credits. The credits can then be paid out (in euros). If you want to sell cryptocurrencies on Litebit, Bitcoin, Ether or XRP or other altcoins and these are not on the wallet of Litebit, then you have to consider the following:
Once you have placed the sales order, Litebit will give you a receiving address where you must send the cryptocurrencies. This process must be completed within 15 minutes, otherwise Litebit will cancel the order.
Payments in Euro are processed and sent by Litebit twice a day. Depending on the bank, it can take up to three working days for the money to reach your account.
>> Buy cryptocurrencies on Litebit* <<
Litebit in test
Security and reputation
Especially in the financial sector it is essential to use a reliable trader. LiteBit is, according to our many years of experience and the experience of numerous other customers, a reputable broker. The operators of 2525 Ventures BV attach great importance to acting in compliance with the European KYC (Know-Your-Customer) and AML (Anti-Money-Laundering) laws.
Fees and payment methods
Trading cryptocurrencies is a profitable business. The exchanges are free to set their fees. Therefore, you should check the purchase prices on other exchanges before investing. Like all exchanges, Litebit requires a spread, as well as other fees for the transaction itself. Compared to other exchanges, however, Litebit premiums are moderate.
A positive aspect of Litebit is its many payment options. The exchange also enables customers to make use of online payment service providers so that processing is faster than, for example, with a SEPA credit transfer.
The fees of the best broker in comparison
Litebit
Coinmerce
Bitpanda
Coinmama
Coinbase

Available in:

Europe

Available in:

Europe

Available in:


worldwide

Available in:

worldwide

Availbale in:

103 countries

Fees:

approx. 1-2%

Fees:

approx. 1-3%

Fees:

1,49%

Fees:

5,9%

Fees:

1,49%
The support
LiteBit offers a variety of support options. This already starts with the purchase process, where the user can often click on the "?" to get detailed explanations by clicking on it.
In addition, there is a FAQ, telephone support (Dutch number and English language), chat and mail contact form and Facebook. The chat is offered in English, French and Dutch.
The Litebit team can be reached between 9 a.m. and 9 p.m. Central European Time. On weekends and holidays, the response time may be slightly longer. A simple and very fast contact can be made via Facebook. Normally, the broker responds within a few minutes. In our experience, answering e-mails takes between a few minutes and a maximum of a little more than one day. The support was always friendly and helped us quickly and effectively.
Hacker attacks
We are not aware of any hacker attacks in which Litebit has stolen cryptocurrencies. There have already been DdoS attacks (as on almost every stock exchange). However, no damage was done. Since the cryptocurrencies are stored in "cold wallets", the security can be classified as very high.
Bottom line
From our point of view Litebit is one of the most serious and user-friendly and therefore best cryptocurrency exchanges in Europe!
>> Buy cryptocurrencies on Litebit* <<
Litebit Alternatives
We are really enthusiastic about Litebit and have been a regular customer of the exchange for 4 years. If you are still looking for another exchange, we will introduce you to some other crypto exchanges below.
Coinmerce offers over 100 different cryptocurrencies for purchase by credit card. The customer support is really fantastic and always reachable. We are satisfied customers of the exchange for 2 years. >> To the test report of Coinmerce <<
Coinmama is a UK based exchange that supports the purchase of cryptocurrencies by credit card and Paypal. You can also pay by bank transfer. In our experience, this exchange can also be classified as absolutely trustworthy and secure. >> Read the review of Coinmama <<
Binance is one of the largest exchanges worldwide and is considered to be particularly user-friendly and secure. Within just a few months, Binance has risen to become the largest crypto exchange in terms of trading volume. It is also possible on Binance to buy Bitcoin, Ether and XRP directly by credit card. >> Read the review of Binance<<
eToro is also a well known cryptocurrency CFD broker offering both the purchase of "real" cryptocurrencies by credit card and the trading of cryptocurrency CFDs. You can use up to a double leverage to bet on the price of the cryptocurrencies. >> Read the review of eToro <<
[ratings]
Crypto News Flash does not endorse and is not responsible for or liable for any content, accuracy, quality, advertising, products, or other materials on this page. Readers should do their own research before taking any actions related to cryptocurrencies. Crypto News Flash is not responsible, directly or indirectly, for any damage or loss caused or alleged to be caused by or in connection with the use of or reliance on any content, goods, or services mentioned.