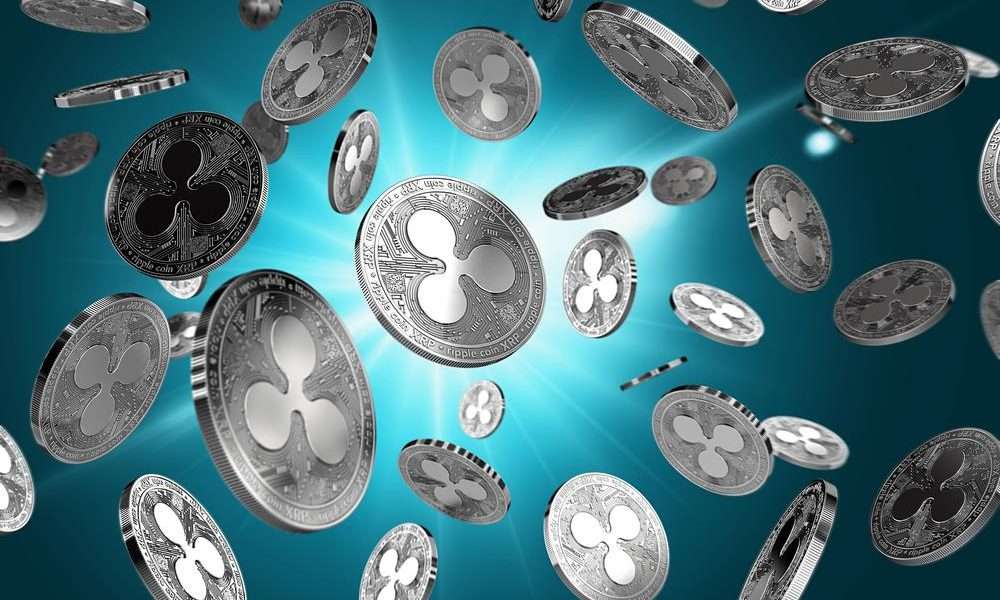 The founder of XRP.co, Keiran Kelly, has asked Ripple to acquire a banking license to reduce the cost of international payments.
According to Kelly, Ripple's technologies are far superior to traditional bank wire transfer systems.
---
Keiran Kelly has received a message from top bank HSBC that prompted him to submit a sensational proposal to Brad Garlinghouse, CEO of Ripple, on Twitter. After Kelly made an international transfer, HSBC charged him exorbitantly high fees for his cross-border payment.
The ardent Ripple and XRP supporter was outraged that the bank was charging fees for both sending and receiving international payments. In the tweet to Garlinghouse, he described how Ripple can process the same transactions much faster and cheaper and does not charge the recipient any fees.
In addition, HSBC's transactions take up to 5 days to complete, the bank told Kelly in a message. In contrast, Ripple processes transactions worth millions of dollars in just a few seconds and at negligible cost. With a banking license, Kelly suggested Ripple could greatly reduce the cost of international payments for many people who want to transfer money from one country to another.
Therefore, the American company should consider applying for a banking license or further increasing the stake in MoneyGram. He explains in detail:
Being charged for receiving and sending international payments. @Ripple
should consider getting a banking license &/or acquiring more ownership of @MoneyGram. @bgarlinghouse
Ripple acquired 10% of MoneyGram's common stock last November, successfully completing a $50 million investment. As a result of the investment, Ripple now owns 9.95 percent of MoneyGram's outstanding common stock, or approximately 15 percent on a fully adjusted basis, which the U.S. company would own if it converted all of its securities into shares. Whether Ripple is actually considering this move remains to be seen, however.
Companies increasingly rely on Ripple's technologies
MoneyGram reported earlier this month that it is seeing a significant increase in online transactions after signing the agreement with XRP and is already using Ripple's On-Demand Liquidity (ODL) on the US-Mexico payment corridor. The company is working to open numerous other payment corridors. Alexander Holmes, CEO of MoneyGram, is excited about Ripple:
What I love about ODL is that we're completely at the forefront of this technology … We're able to settle billions of dollars in seconds. The magic really comes from pairing MoneyGram transactions with Ripple's ODL.
With its ODL solution, Ripple now processes 10% of all transactions between the USA and Mexico. According to Holmes, the service has worked very well so far, which encourages the company to expand its use.
Another company that has tested Ripple's service is another international money transfer giant, Western Union. The company has been testing Ripple's technology for several months, but seems dissatisfied with the performance of the service. CEO Hikmet Ersek said in a recent interview that the in-house money transfer system is still 5 times cheaper:
We've done a test with Ripple and continue to do tests […] We learn a lot from Ripple, but we have our own referral system that is very cost effective. Today our tests have shown that using cryptocurrencies or stablecoins like XRP is 5 times more expensive than using our own system.
Although he says the company will continue to test Ripple, it is uncertain whether Western Union will eventually use the technology, as it is already working on its own research into the use of blockchain.
Follow us on Facebook and Twitter and don't miss any hot news anymore! Do you like our price indices?
Crypto News Flash does not endorse and is not responsible for or liable for any content, accuracy, quality, advertising, products, or other materials on this page. Readers should do their own research before taking any actions related to cryptocurrencies. Crypto News Flash is not responsible, directly or indirectly, for any damage or loss caused or alleged to be caused by or in connection with the use of or reliance on any content, goods, or services mentioned.