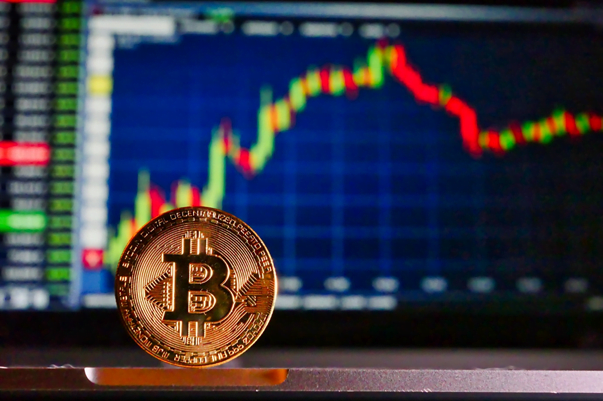 Just 3.4M BTC left for buyers as institutional investors gobble up the crypto in levels not seen since 2017.
The BTC price has more than doubled since halving, gaining 110% in that time to trade above $18,000.
---
Bitcoin has been on an incredible bull run that has seen its price hit a three-year-high. The top cryptocurrency is trading at $18,138 at press time. Bitcoin has now doubled in price since it's halving in May and looks set to test its all-time high price which stands just shy of $20,000. However, as a new report reveals, the amount of BTC available to new buyers is dwindling by the day, with only 3.4 million currently available.
BTC availability dwindles as institutional demand spikes
Bitcoin's current bull run mirrors the 2017 surge in many ways. However, according to a new report by blockchain analysis company Chainalysis, there's one key difference – the BTC appetite among institutional investors.
The report reveals that the number of BTC owners that are willing to hold it for the long term has hit an all-time high. Such illiquid BTC, as Chainanalysis calls that, is held by wallets that have sent less than 25% of all BTC they have received. Chainalysis identifies such wallets as investor-held Bitcoin.
The amount of Bitcoin on illiquid wallets has continued to rise steadily, the report reveals. These wallets currently hold 77% of all mined Bitcoins, Chainalysis states. That leaves just a pool of 3.4 million Bitcoin readily available to retail buyers.
The report further revealed that the demand for Bitcoin has shot up in recent months. Trade intensity has continued to rise, signaling a spike in retail interest for the king of cryptos. Trade intensity measures the number of times traders on a spot exchange trade each Bitcoin before it moves off the exchange. It currently stands at 38% above the 180-day average.
Chainalysis pointed to the increase in high value transfers from exchanges this year as further proof that institutional investors are more involved in the market than in 2017. The report states:
Exchanges have sent 19% more transfers worth $1 million or more in 2020 while Bitcoin's price has been over $10,000 as compared to 2017. That suggests that the individuals behind these transfers have more money to spend, as we would expect when bigger investors get involved.
BTC price doubles since halving
The institutional investors' surging interest has now led the top crypto to double its price since halving. Bitcoin was trading at $8,570 on its halving day, May 11. At $18,138, the price has gained 111% in the six months since.
While institutional investors have had a big role to play, there have been a few other factors that have pushed the price up. As Crypto News Flash reported, one of these is the Chinese government pressure on Bitcoin miners. The Asian country currently controls 70% of the BTC hash rate and as such, it has significant influence on the market.
With the government tightening its grip on the BTC mining market, several mining pools in China have been unable to sell BTC. This has reduced the selling pressure on BTC, playing a big part in fueling its rise to the three-year high. Some experts believe this could lead BTC to a new all-time high at $25,000 before the end of the year.