Ripple is working with numerous countries in their development of CBDCs projects which are increasingly in demand.
India which is a major economy is working on a pilot CBDC and some have suggested that the Reserve Bank of India (RBI) might tap into Ripple's technology.
---
Ripple is getting major attention through the recent development of CBDCs. As demonstrated by the team behind Ripple and through already successful projects, Ripple's technology is well suited for the development of CBDCs. Recent reports are suggesting that the latest country to tap into the Ripple technology is India. This is no small feat as India remains the fastest-growing economy in the world.
Ripple offers a complete platform built on a private ledger for central banks to mint, manage, transact, and destroy CBDCs. Over the last couple of years, Ripple has been discussing CBDCs with nearly 20 central banks. Some of those who are already testing or using the ledger technology include Bhutan's central bank, the Royal Monetary Authority (RMA).
India needs Ripple for its CBDC rollout
India recently launched a pilot project on the usage of CBDCs for retail and wholesale use. A fast-growing economy in dire need to reform its financial system, the country's central bank, the Reserve Bank of India (RBI), has an ambitious plan to reach a million CBDC users fast. According to the government, the CBDC dubbed 'digital rupee' will bring numerous benefits such as financial inclusion and improved payment systems.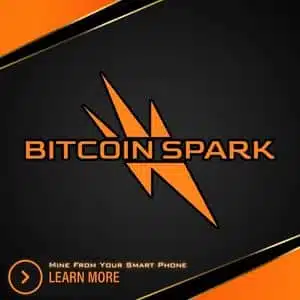 Infrastructure to launch and accelerate CBDC adoption is scarce and as such most governments have looked into already established and perfected projects and for many none is better than what is offered by Ripple. For India to achieve its ambitious goal, many are speculating that its central bank will tap into Ripple technology.
Makes you wonder who`s helping #India with their #CBDC rollout??? #Ripple??? #XRPL #PrivateLedger???#RETWEET #XRPArmyhttps://t.co/wo42kBj5hC

— Digital PerspectivesPermaBull (@DigPerspectives) April 6, 2023

>> Buy XRP quickly and securely with PayPal, credit card or bank transfer at eToro.

Visit Website

<<
If Ripple works with the Indian government, this will drive XRP utility and guarantee its long-term success. Additionally, working with one of the largest economies will validate its technology, attracting more countries to explore and test the technology.
Although the adoption of ledger technologies for the development of CBDCs is a step in the right direction, it is no secret that CBDCs are largely dangerous in regard to financial privacy. Analysts have argued that CBDCs will offer governments unparallel control over their citizens' use of money. Cryptocurrencies such as Bitcoin and Ethereum are already offering investors the advantages offered by CBDCs but without the influence of the government or central banks.
In the United States, Florida Governor Ron Desantis and Texas Senator Ted Cruz have already rejected CBDCs in their states with Desantis labeling them as"Big Brother's Digital Dollar,"
Ripple's future remains in doubt with the fintech company still embroiled in a legal battle with the SEC on its issuance of XRP tokens. This in itself has not stopped the company from forging new partnerships but has deterred most potential partners from working with its technology. XRP enthusiasts and Ripple's executives are unwavering in their belief that Ripple will emerge victorious and recent legal proceedings have indicated that the case is nearing an end.
Best Crypto Exchange for Everyone
Invest in Ripple (XRP) and over 200+ cryptocurrencies on America's most trusted crypto exchange.
Buy Ripple (XRP) easily and with low fees via PayPal and credit card.
Enjoy super-low trading fees and access to more than 400 trading pairs.
Coinbase is regulated by the SEC and FINRA in the USA, and by CySEC and FCA in Europe.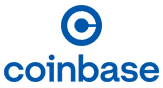 100,000,000 Users
Crypto News Flash does not endorse and is not responsible for or liable for any content, accuracy, quality, advertising, products, or other materials on this page. Readers should do their own research before taking any actions related to cryptocurrencies. Crypto News Flash is not responsible, directly or indirectly, for any damage or loss caused or alleged to be caused by or in connection with the use of or reliance on any content, goods, or services mentioned.