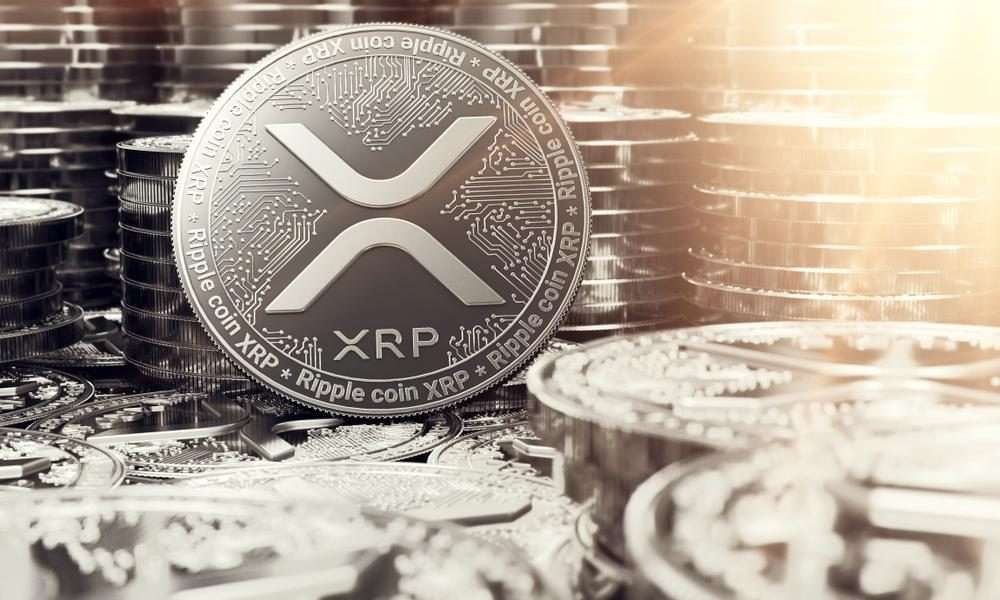 Brad Garlinghouse and Chris Larsen have each filed a letter stating their intent to file a motion to dismiss the SEC's amended complaint.
According to attorney Jeremy Hogan, there is a winning argument that will result in Ripple winning the individual lawsuits. 
---
There is news to report once again from the legal battle between Ripple and the US Securities and Exchange Commission (SEC). A few hours ago, both Brad Garlinghouse and Chris Larsen filed a letter to dismiss the SEC's amended complaint. As CNF reported, the SEC amended its statement of claim due to a supposed lack of factual basis. Via Twitter, Brad Garlinghouse now announced:
Today, a letter was filed on my behalf indicating my intent to file a Motion to Dismiss in response to the SEC's amended complaint against me. Simply put, the SEC's allegations are regulatory overreach. The letter speaks for itself.
The letter is a pre-filling motion letter, limited to four pages, and was requested by Judge Torres. As Jeremy Hogan, the XRP community's "favorite lawyer" commented in a new video (disclaimer: no legal or financial advice), Torres will tell Ripple co-founders "once she receives the letters she will tell them when and how to submit the legal motions".
In addition, Hogan emphasized that the outcome of the motion does not have to be dispositive of the litigation. "You can lose motions to dismiss and end up winning the lawsuit," Hogan said. Moreover, it is important to understand that the attorneys for Garlinghouse and Larsen must show that "even if all the allegations in the lawsuit are taken as true, even then, the lawsuit doesn't show a possible case."
The arguments of the Ripple co-founders
The first argument is at the bottom of the first page. The Ripple co-founders' lawyers argue that XRP is not a security. However, Hogan says that this is the weakest argument in the letter, as there are too many facts at this point in the litigation for this argument to hold water. The second argument, on the other hand, is "exciting, strong, and about scienter," Hogan said. Ripple's letter states:
The Amended Complaint Fails to Adequately Allege Scienter, a Necessary Element of the Aiding and Abetting Claim. The amended complaint purports to allege that Mr. Garlinghouse aided and abetted Ripple's unregistered sales of XRP. While violations of Section 5 do not require a showing of scienter, aiding and abetting does.
The SEC has the burden to demonstrate that Mr. Garlinghouse either knew or recklessly disregarded that he was associating himself with something "improper" and nonetheless "substantially assisted" Ripple in committing that violation.
Hogan explained that the lack of scienter argument – the fact that the act was knowingly committed – could be a winning argument for Garlinghouse and Larsen. "They are not going to be able to prove it because not even the federal government know it," he said.
One point Ripple's legal team makes in this regard is that in 2015, when Garlinghouse joined Ripple as COO, he entered into a public enforcement settlement with the Department of Justice and FinCEN, which is a division of the U.S. Treasury Department and part of the U.S. government. The basis was that XRP is a "virtual currency," while Ripple "agreed to undertake remedial steps applicable to currency transactions and inapplicable to securities transactions," according to the letter.
In addition, since the pretrial conference, we know that a major exchange has approached the SEC about whether XRP is a security. As Hogan summarized it, the SEC said, "Don't know yet". The SEC will therefore have an incredibly difficult time proving that Garlinghouse and Larsen "either knew or recklessly disregarded" that XRP was a security. Hogan concluded:
Subscribe to our daily newsletter!
No spam, no lies, only insights. You can unsubscribe at any time.

I normally wouldn't say that. I don't like to make those kinds of speculations, but I really think the SEC has a big problem here, on this issue. I think the individual defending aiding and abetting applies are out. You know, I could be wrong.
Crypto News Flash does not endorse and is not responsible for or liable for any content, accuracy, quality, advertising, products, or other materials on this page. Readers should do their own research before taking any actions related to cryptocurrencies. Crypto News Flash is not responsible, directly or indirectly, for any damage or loss caused or alleged to be caused by or in connection with the use of or reliance on any content, goods, or services mentioned.