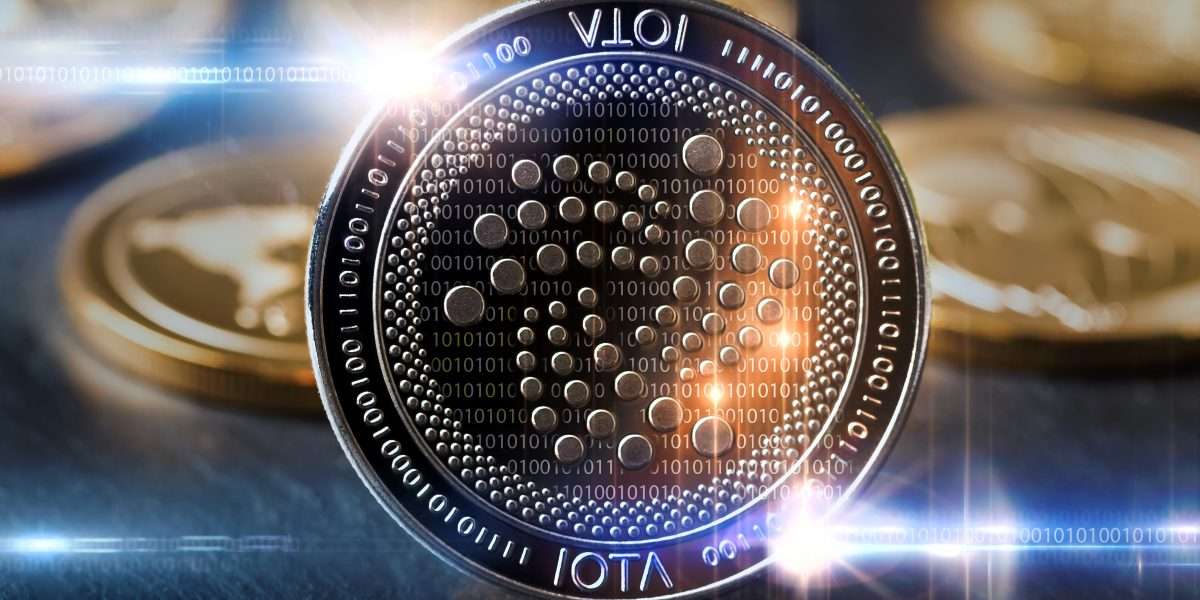 The IOTA-based open source hub iot2tangle.io has started a hackathon to promote IOTA-based applications in various areas.
Among the sponsors are heavyweights like Bosch, STMicroelectronics and Senseering.
---
The open source hub iot2tangle.io has started a new hackathon that is financially supported by the IOTA Foundation itself and other heavyweights of the tech industry such as Bosch, Senseering and STMicroelectronics. Under the motto "Integrate everything with IOTA", various use cases of the IOTA tangle will be researched and implemented in the areas of smart cities, supply chain tracking, e-health, intelligent agriculture and environmental control.
The competition will start on October 26, 2020 and end on November 26, 2020, with the winners to be announced on December 6, 2020. The exact details of registration and the course of the event will be published on October 26. All applicants must submit their projects as Apache 2.0 licenses.
Furthermore all integrations between IoT devices and the IOTA protocol must use the IOTA Streams Framework. IOTA Streams is a revised and significantly improved version of MAM v0 (Masked Authenticated Messaging). The terms and conditions of the Hackathon continue:
Participants can use the I2T Streams Gateway as provided or modify it and add new connectivity features that have not yet been provided by us (BLE, LPWAN). Projects adding new features or improving existing connectivity features to the Streams Gateway will earn bonus points.
Participants can use any type of IoT device with the restriction of Arduino boards as they are connected to the Arduino platform. Most importantly, the community can then build on the applications and this is not a one-time development, but provides long-term value to the IOTA ecosystem.
All projects must include clear and unambiguous instructions in the form of a README file, which contains step-by-step instructions for installation and setup. Furthermore, a Byte Order Mark (BoM), the underlying source code and a detailed schematic should also be included in the project sketch. All submissions that are not based on the IOTA protocol cannot be considered.
The 10 most successful projects will be added to the I2T Hub and made available to the community. The first 5 places will also receive a prize money of $1.000 (second place $800 etc.) paid out in IOTA. The jury consists of representatives of the sponsors and will be announced a few days before the start of the Hackathon.
IOTA releases alpha for streams, release comes with Chrysalis Phase 2
Only yesterday the IOTA Foundation released the final alpha version for IOTA streams. This gives users back control over the data they have collected. Any data stream originating from a mobile device, an intelligent vehicle or an IoT sensor can be managed. For example, road or traffic data from any vehicle can be exchanged directly with a local ministry of transport.
IOTA Streams thus pushes the integrity and security of the data. It is also conceivable that users could profitably resell their data via a decentralized data marketplace so that they can also benefit from it. Sensitive data does not have to be shared, as the user now has complete data sovereignty over his own data. However, the production-ready version of IOTA Streams will not be released until Chrysalis Phase 2, which is scheduled for release at the end of this year or early next year.
MIOTA's share price is currently trending sideways and shows a plus of 0.79% to a price of 0.26 USD. IOTA is also following the trend of Bitcoin, following the recent announcement of investigations into the OKEx exchange.
Our top recommendation: Buy Bitcoin, Ethereum, XRP and Cardano from eToro
Broker
dd
trgegr

✔️ Buy 15 cryptocurrencies
✔️ Bitcoin CFD with leverage
✔️ Insurance up to €20.000
✔️ PayPal, SEPA, credit card
**= Risk warning: 75% of retail CFD accounts lose money when trading CFDs from this provider.