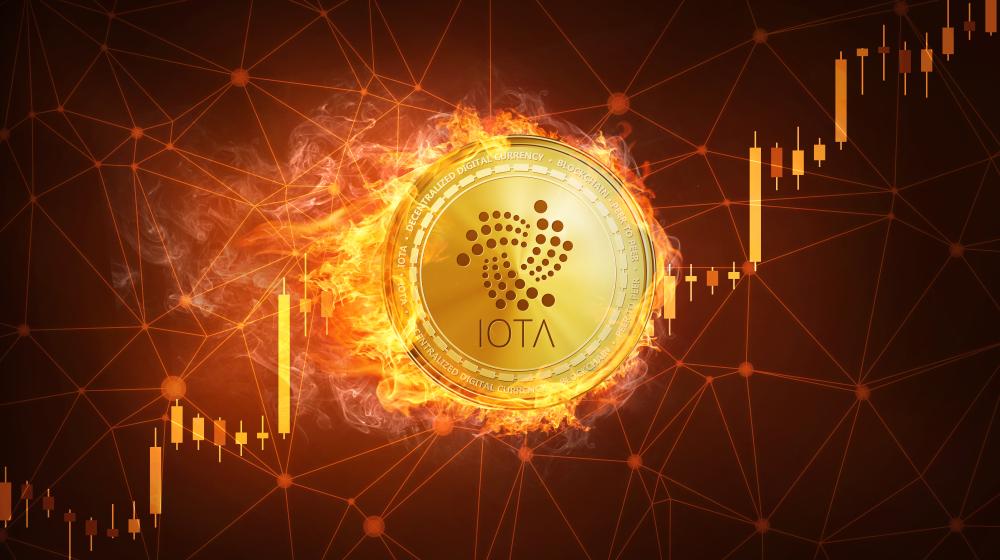 The IOTA Foundation has published a current update on the European Union funded project +CityxChange.
Among other things, IOTA is involved in the development of a decentralised marketplace for energy trading.
---
The +CityxChange project aims to develop technologies over the next five years that will enable the creation, discovery and trading of renewable energy within a city. The main objective is to create self-regulating urban districts in which the entire district uses energy generated by the district itself.
The project is financially supported by the European Union and has several prominent project participants, including the IOTA Foundation. +CityxChange was officially launched last year and is led by the Norwegian University of Science and Technology (NTNU).
IOTA's role within the project
Among other things, the project will pilot the concept of a decentralised energy marketplace where producers and consumers can trade energy P2P. Overall, +CityxChange is divided into several work packages that concentrate on a specific area of an energy-efficient Smart City.
IOTA is involved in 12 tasks ranging from project management, development and planning of commercialisation and use of new technologies to project management. In the following, two areas will be presented in more detail.
Development of community networks and a platform for local energy trading
The IOTA Foundation has teamed up with project partners Powel (Utility Analytics), smartmpower (Smart Energy Grids) and many others to explore how to build local energy markets and thus enable positive energy blocks (PEBs) and districts (PEDs) and develop them in practice over the long term.
The basic idea is to construct and modernize new and existing buildings with power generation and transmission capabilities, similar to the ENTRA "Powerhouse", which was developed as part of a proof of concept by IOTA. These energy efficient buildings will be able to trade excess energy directly with each other within the block/district at competitive prices.
IOTA's technology can enable dedicated energy meters to automatically communicate and exchange important information. Energy can be requested and offered automatically and decentrally. In addition, it should be possible for energy transmission and payments to be carried out automatically through a P2P service offer.
In order to enable such P2P interactions without intermediaries, there must be trust between producers and consumers. IOTA technology helps to gain trust by ensuring the integrity of all information passed on by the actors involved.
Provision of e-mobility as a decentralised service
Working with FourC, an M2M/IOT Cloud infrastructure company focused on mobility and leading this specific mission, IOTA is developing an infrastructure that enables users to book and seamlessly pay for multimodal journeys with multiple transportation providers.
The platform developed with FourC will also enable users to determine the best possible traffic options based on their needs. Search criteria include the following factors:
Better management of environmental resources
Reduce life cycle cost
Increase asset value
Increase local air quality
Enhance neighborhood identity
Improve health and wellbeing
The problem of providing users with seamless booking and payment is that individual payments must be distributed securely, trustfully and at no additional cost to multiple transport providers. To meet this challenge, IOTA is building a secure and unchangeable payment system.
To this end, so-called MAM payment channels are used to ensure ownership, privacy and access control of travel and transport data for users and providers. In addition, users can pay directly with IOTA. The integration of a user app into the Trinity Wallet allows users to easily manage their payments and send micro-transactions directly to the vehicle used for transportation, avoiding delays and intermediaries and supporting a true pay-by-use service.
IOTA is proud to be part of this project and looks forward to the insights that can be gained over the next 4 years:
We are excited to be involved in this project and look forward to what can be achieved in the next 4 years. The use of IOTA technology in these smart city testbeds is a crucial step for us. Once it has been possible to demonstrate, within regulatory sandboxes, what can be achieved in the real world, utilizing the IOTA feeless protocol for M2M payments and secure data transfer, it is expected that regulation adjustment will follow and that a new era of energy positive, smart cities will flourish.
IOTA's price has been moving sideways for the last 24 hours and is currently at $0.27. The IOTA's price is currently at $0.27.