The IOTA network has experienced a downtime of over 15 hours. The cause was a bug that affected the Coordinator.
As a result, no transactions could be sent over the Tangle.
---
The IOTA network has experienced a downtime of over 15 hours. As users have reported, it was not possible to send transactions. Specifically, as David Sønstebø describes, there was a problem with the Coordinator of IOTA. The Coordinator is currently still responsible for the final confirmation of the transactions. As a result, the IOTA Tangle network came to a halt. In the meantime the problem has been solved. If users are running an IRI Node, they have to upgrade to version 1.8.3.
We have resolved the current Mainnet situation. If you are running an IRI node, please update to version 1.8.3. Find it on our GitHub:https://t.co/iLVY4cSfjG

— IOTA Engineering (@iota_dev) December 30, 2019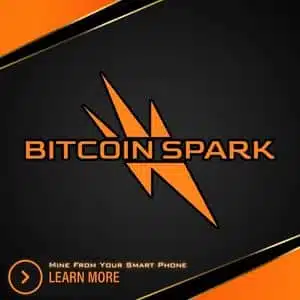 The bug was "minor"
David Sønstebø, a co-founder of IOTA, wrote about the bug that there is no reason to panic. In his opinion it was only a minor problem. The situation is uncomfortable because the timing is annoying as many developers are on vacation. However, in his opinion such problems were to be expected in the run-up to the Coordicides:
Whatever the bug is, there is no reason to panic over such a minor issue pre-Coordicide. This is exactly why Coordicide takes time, you cannot run it until all possible kinks have been ironed out. The timing of this event is unfortunate in that it is the holiday season and thus quite a lot team members are off and enjoy well-deserved time with their families.
Within the crypto community, the issue has not been taken up so loosely and easily. Admittedly, the Tangle was still functional and all stored data was secure. The only problem was that no new transactions could be confirmed. Nevertheless the downtime raised doubts about the stability of the IOTA network.
A downtime of more than 15 hours is a problem that is very critical, especially in the corporate sector. As is well known, IOTA would like to gain a foothold in this market. On the other hand, even Bitcoin has had two downtimes in its entire history since 2009 (CVE-2010-5139: 8 hours and 27 minutes and CVE-2013-3220: 6 hours and 20 minutes), resulting in an uptime of 99.98%.
Sønstebø also wrote that the situation is not very different from spam attacks, which also make transactions impossible and can also bring the network to a standstill:
Temporarily unavailable transaction confirmations due to a bug in Coordinator is something I'd categorize as minor. It's really no different from periods where the networkhas been spammed and thus real tx [transactions]slowed down significantly. It's unfortunate due to the timing, otherwise it would be cleared up quicker, but such is life sometimes.
On GitHub, the bug fixed in IRI Node version 1.8.3 is described below:
There is an edge case where IRI didn't account for a transaction that was shared between two distinct bundles. Once it marked it as "counted" in one bundle, it was ignored for the next bundle. This lead to a corrupt ledger state.
Coordicide will finally solve the problem
The topic of the Coordinator in the IOTA network has been a much discussed topic for quite some time. Due to this component, the network is currently still highly centralized, as all transactions have to be confirmed through it. As the current bug shows, the Coordinator also makes the IOTA network, as a single point of failure, vulnerable to network downtime. If the central component fails, the entire network is down.
The elimination of the Coordinator is therefore essential to avoid future failures caused by the single point-of-failure. Earlier this year, the IOTA Foundation therefore also announced that the Coordinator is to be removed using a new technology called Coordicide. However, the development will still take some time. According to the roadmap for 2020, the test network with Coordicide is scheduled to be completed by the end of 2020.
At the time of writing, the IOTA price did not react negatively to the outage and was trending sideways (+0.1%).
Follow us on Facebook and Twitter and don't miss any hot news anymore! Do you like our price indices?
Crypto News Flash does not endorse and is not responsible for or liable for any content, accuracy, quality, advertising, products, or other materials on this page. Readers should do their own research before taking any actions related to cryptocurrencies. Crypto News Flash is not responsible, directly or indirectly, for any damage or loss caused or alleged to be caused by or in connection with the use of or reliance on any content, goods, or services mentioned.