For the year 2020, the IOTA Foundation is planning numerous technical improvements, such as a new signature scheme, autopeering, a prototype of the Rust node and various advances for Bee, IRI, Qubic and the Trinity wallet.
The focus will be on performance improvements and technical enhancements to simplify the use of the IOTA Tangle.
---
In a blog post published yesterday, the IOTA Foundation presented its roadmap for 2020 and looks back to 2019. IOTA saw many promising developments in 2019, both in terms of technical advancement and partnerships with external companies and projects. However, this positive news were not reflected in IOTA's price. As CNF reported, IOTA was one of the worst performing cryptocurrencies with a price drop of -47 percent in 2019.
Moving forward, the next milestones along the roadmap promise great progress. The report states that a number of important mainnet improvements will be published in 2020, all of which will be introduced into the network before Coordicide. The changes aim to significantly improve the scalability of the mainnet and improve the developer experience on the IOTA Tangle protocol.
The replacement of the coordinator by Coordicide will take longer than expected, although the news is not surprising as the development team has already published its own roadmap to Coordicide. The current status is that a test network for Coordicide should be completed by the end of 2020.
IOTA's roadmap for 2020
For the year 2020, the majority of developments will be published in the 2nd quarter. These include a new signature scheme, autopeering, the prototype of a Rust node and various advances for Bee, IRI, Qubic and the Trinity wallet.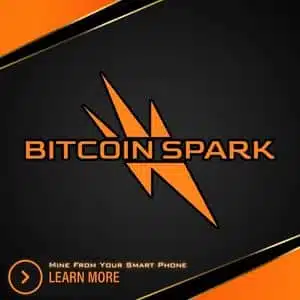 The additional signature scheme, in addition to the already existing Winternitz one-time signature scheme (W-OTS), is to be introduced without changing the existing transaction layout. A big disadvantage for IOTA users will be eliminated. Previously, a new address had to be used for each IOTA transaction. With the new signature scheme reusable addresses can be created.
In addition, the additional signature scheme is expected to bring significant improvements in network throughput, as the signature size is about 40 times smaller than W-OTS. In the future, developers will be able to decide which signature scheme they want to use, depending on the application:
This change will allow developers to make a choice as to what is best for their use case. While IoT-focused use cases may want to stick to W-OTS, more user-driven experiences may choose to instead go with signature scheme that supports reusable addresses.
In addition, IOTA will publish an autopeering capability so that nodes will automatically find their peers. However, manual peering will continue to be available as an option.
Bee, an implementation of the core client in the Rust programming language, will combine all IOTA developments and ideas such as IOTA Controlled-Agent (Ict), IRI, Qubic and the Coordicide modules into a unified platform solution. However, the development will last beyond 2020.
MAM is an encryption scheme for trinary messages that enables both confidentiality and authenticity based on an original implementation and specification. Version 1.1 is expected to be released by the end of Q2 2020.
Overall, the mainnet performance is expected to improve by the end of Q2 through improvements in the milestone solidification logic and transaction cache layer, as well as faster transaction confirmations, optimized tip selection and improved synchronization.
Recent enhancements of IOTA
Qubic will enable a new form of Smart Contracts and Oracles based on the Tangles. The project, in which micro-payments are executed in real time, is also making great progress. According to IOTA, a first Linux-based supervisor kernel has been successfully deployed on the FPGA. The Abra-to-FPGA configuration design was completed and approved.
Regarding the Java Node Implementation (IRI), the current weeks have focused on a caching mechanism for transactions and their metadata and parent transactions. The caching mechanism improves the performance of the node software and allows more transactions to be processed per second.
Already this month the Trinity Wallet will receive further updates. The first of these is Trinity 1.2.0, which adds MoonPay integration and allows Trinity users to purchase IOTA directly from the wallet. Also to be released is Spark, an experimental web-based wallet that allows peer-to-peer transactions and serves as a test for some ideas for Trinity V2.
Follow us on Facebook and Twitter and don't miss any hot news anymore! Do you like our price indices?
Crypto News Flash does not endorse and is not responsible for or liable for any content, accuracy, quality, advertising, products, or other materials on this page. Readers should do their own research before taking any actions related to cryptocurrencies. Crypto News Flash is not responsible, directly or indirectly, for any damage or loss caused or alleged to be caused by or in connection with the use of or reliance on any content, goods, or services mentioned.