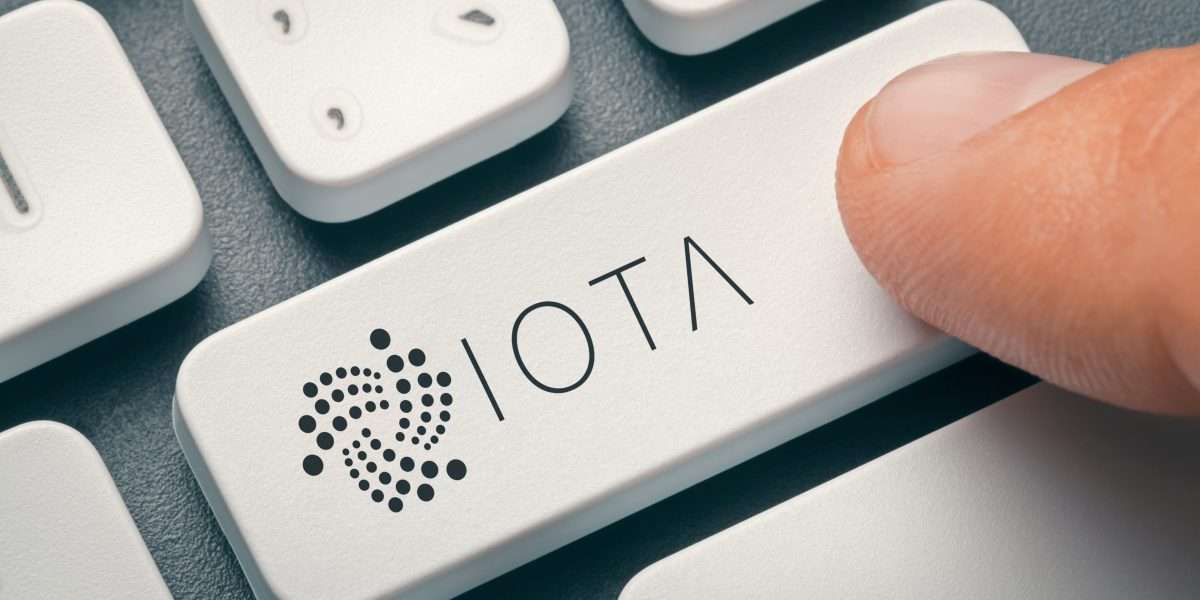 IOTA and Walt.id has unveiled Login with IOTA, a login solution that is packed with benefits for Web2 and Web3 applications. 
Login with IOTA will allow Web2 and Web3 applications to make use of self-sovereign identity to onboard users.
---
IOTA is delivering a one-of-a-kind experience to users, with the introduction of Login with IOTA. IOTA has partnered with Walt.id, an open-source web3 infrastructure provider, to deliver a login solution for Web2 and Web3 applications.
The goal of Login with IOTA is centered around overcoming privacy weaknesses in traditional systems. Privacy weaknesses typically put a strain on traditional identity and Access Management approaches. IOTA intends to do this by enabling Web2 and Web3 apps to utilize Self-Sovereign Identity (SSI) to carry out user onboarding.
#SSI based login solutions for web2 and #web3 🔐

The Login in with #IOTA blog is out ! https://t.co/iQ90jxZqkL https://t.co/8N3A0r5oqj

— walt.id (@walt_id) March 8, 2023
IOTA has observed that Identity and Access Management (IAM) has been a highly talked about topic in the industry. This is because it is responsible for enabling users to be onboarded in systems like e-commerce, social media, and e-governance.
IAM has had to prioritize centralization over privacy in the past. But with the arrival of Web3, new IAM patterns tied around cryptographic keys used to manage crypto assets have emerged. IOTA has set out to find an IAM solution that prioritizes privacy and security. "At the heart of the new solution – which we call Login With IOTA – is SSI." IOTA says.
Key benefits of Login with IOTA
Self-Sovereign Identity (SSI) is a concept that IOTA has been exploring for the past 5 years. SSI gives power to users, so as to allow them to control the level of information about them that is shared with third parties. Verifiers on the other hand can be assured of receiving authentic and trustworthy information.
In fact, governmental projects in the EU have started to give recognition to SSI. IOTA believes that SSI has the capacity to become the de-facto standard for exchanging identity information and credentials.
IOTA is now committed to solving the problem of leaving private data to become vulnerable by being kept in centralized silos, with the integration of SSI in IAM.
For Web2, Login with IOTA offers many benefits, including making a connection with SSI intonWeb2, alongside improving legacy authentication, and other customer-related solutions.
Web2: To bridge SSI into Web2, walt.id developed the IDP Kit, an OpenID Connect-compliant identity provider that lets you extend existing legacy authentication and Customer Identity and Access Management solutions (such as Keycloak) with the ability to verify and process Verifiable Credentials.
For Web3, login with IOTA and walt.id comes together to provide some significant perks that come in handy for Web3 applications. IOTA further explained;
Subscribe to our daily newsletter!
No spam, no lies, only insights. You can unsubscribe at any time.

Web3: In Web3 and other decentralized applications, intermediaries (including the IDP Kit) are unnecessary. Instead, a direct connection between users and the app is established through the Self-Issued OpenID Connect Protocol (SIOP). Walt.id provides an implementation in its Wallet Kit and the SSI Kit that can be used to build SIOP-enabled applications.
Crypto News Flash does not endorse and is not responsible for or liable for any content, accuracy, quality, advertising, products, or other materials on this page. Readers should do their own research before taking any actions related to cryptocurrencies. Crypto News Flash is not responsible, directly or indirectly, for any damage or loss caused or alleged to be caused by or in connection with the use of or reliance on any content, goods, or services mentioned.