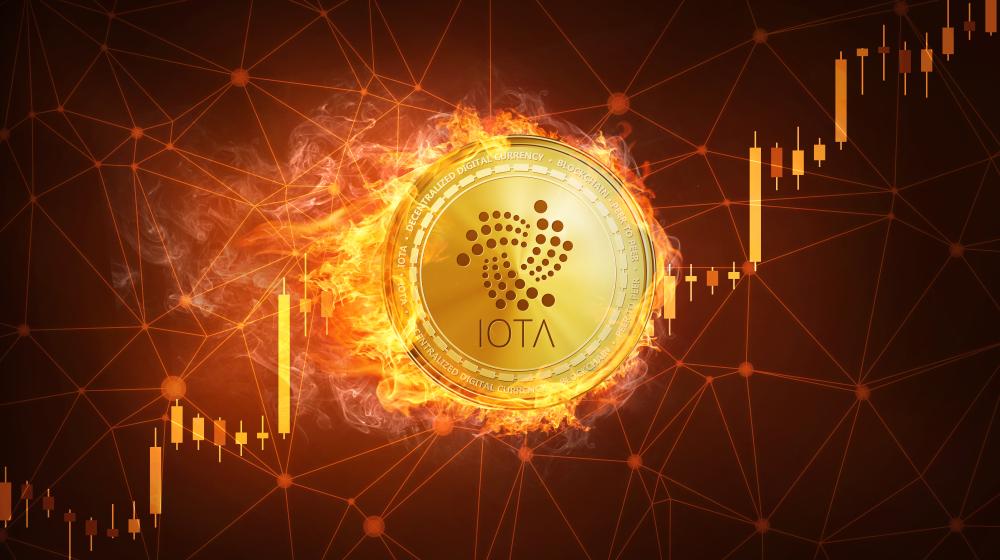 IOTA co-founder David

Sønstebø has emphasized the importance of standardization for a broad adoption and stated that "80 percent of the work is still done behind the scenes"

.

Sønstebø

also revealed

how the IOTA Foundation became a member of the Digital Twin Consortium.
---
One aspect that is often overlooked in the crypto and blockchain space by enthusiasts and investors is that the use of distributed ledger technology on a large scale requires standardization so that different companies can exchange data about it. For future IoT, standards for interoperability and common architectures have to be created to connect intelligent devices, machines, people and processes.
Via Discord, IOTA co-founder David Sønstebø emphasized that without standardization there can be virtually no large-scale acceptance, which is why IOTA is striving to become the de facto standard for the Internet of Things (IoT):
To gain widespread adoption in real industry, without standardization, is virtually impossible. It's crucial to our strategy of becoming a de facto.
Regarding standardization, Sønstebø expressed great satisfaction. In recent months, the IOTA Foundation, together with the Eclipse Foundation, has established the Tangle EE Working Group and just a few days ago joined the Digital Twin Consortium, which was founded by the Object Management Group (OMG), Microsoft and Dell Technologies. In this regard Sønstebø stated:
Yeah, IOTA is definitely on a roll. ~80% is still behind the scenes and will start to manifest in July-October. I've never been more confident in our team, development and vision.
When asked about which collaborations the 80% refers to and whether the Digital Twin Consortium is part of it, Sønstebø continued:
I will not speculate or quantify that. The ~80% is a figure of speech that "most is still happening behind the scenes", but sure you can count it. Just don't try to calculate any % because the number is a metaphor.
Another community member followed up and asked how the IOTA Foundation became a member of the Digital Twin Consortium and whether the IOTA Foundation had paid a sum of money to join. The co-founder of IOTA explained that Dr Richard Soley, who is also Executive Director of the Digital Twin Consortium and a member of the IOTA Board of Directors, played a key role in the selection process.
Also, it's impressive what they've put together here. It's not easy to get these big corporates to pay hundreds of thousand to join.
Last updated on