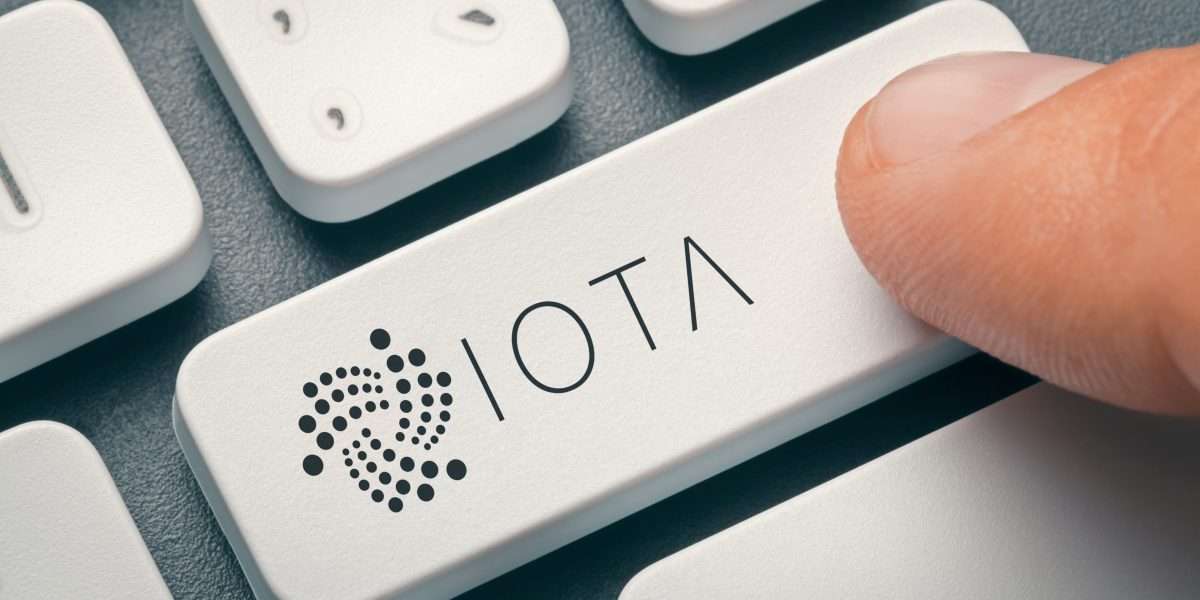 GroupFi, powered by IOTA's Shimmer protocol, will revolutionize SocialFi by launching in Q4 2023, empowering users to take control of their data and break free from Web2 platform limitations.
This partnership between TangleSwap and GroupFi promises to provide dedicated channels for $VOID, Souls, and Genesis NFT owners to engage and share insights while ensuring data security through private key control.
---
In the rapidly evolving world of blockchain technology, the partnership between TangleSwap, a leading decentralized exchange (DEX) on ShimmerNet, and GroupFi is set to bring a wave of innovation to the blockchain ecosystem. This collaboration aims to unlock the full potential of SocialFi for $VOID, Souls, and Genesis NFT owners by enabling them to engage and share insights in dedicated channels, all while maintaining control over their data through their private keys. Here are the key highlights of this groundbreaking development.
🔗 Revolutionizing #SocialFi with @TangleSwap on @shimmernet! 🚀 Now, $VOID, Souls, Genesis NFT, and #IOTA holders can unite and engage on their favorite platform. 🌐 Let's shape the future of #Crypto together!

Retweet and like #IOTA and #Shimmer fans! 👇👇👇 https://t.co/RdmH9wh0dl

— Collin Brown (@CollinBrownXRP) September 8, 2023
1. Empowering User Data Control:
GroupFi, a Web3 social protocol built on the IOTA Layer-1 staging network Shimmer, is poised to launch in Q4 2023. Its primary goal is to shift the power dynamic by empowering users to have control over their own data, eliminating their reliance on Web2 platforms. Unlike Web2 platforms with expensive transactions and data storage limitations, GroupFi leverages the Shimmer Network to enhance privacy and interoperability, unlocking the true potential of Web3.
2. Seamless Data Storage with Shimmer:
GroupFi distinguishes itself by employing Shimmer to securely store user data, granting users full control through their private keys. Beyond data security, GroupFi acts as a catalyst for dApp growth, allowing easy integration into dApp websites with minimal coding. This integration enhances user acquisition, improves retention metrics, and elevates user engagement, making it a pivotal player in the Web3 ecosystem.
Shimmer's Role in the Web3 Revolution
GroupFi's choice of the IOTA Shimmer protocol is driven by several factors. ShimmerEVM enhances compatibility with diverse ecosystems, while Shimmer Layer 1 offers developers essential resources often overlooked in other blockchain networks. The elimination of transaction fees and robust scalability further expedite the expansion of Web3 products.
As the ShimmerEVM mainnet launch approaches, Nakama Labs, a Web3 Builder and Venture Fund, has conducted rigorous testing, demonstrating Shimmer's capacity to handle up to 700 transactions per second (TPS) during sustained attacks on the mainnet, at an impressive cost of $250,000 per hour.
IOTA's Shimmer Layer-1 staging network aligns with the principles of decentralization. This feeless and parallelized DAG ledger ensures security and facilitates highly customizable smart contract chains, setting the stage for a genuinely scalable multi-chain network.
In conclusion, GroupFi's partnership with TangleSwap and its choice of the IOTA Shimmer protocol signal a major shift in the blockchain landscape. By offering users control over their data, seamless integration with dApps, and enhanced security through Shimmer, GroupFi is set to reshape the SocialFi landscape in Q4 2023. Stay tuned for more updates as this innovative protocol goes live, ushering in a new era of user-centric Web3 experiences.
Crypto News Flash does not endorse and is not responsible for or liable for any content, accuracy, quality, advertising, products, or other materials on this page. Readers should do their own research before taking any actions related to cryptocurrencies. Crypto News Flash is not responsible, directly or indirectly, for any damage or loss caused or alleged to be caused by or in connection with the use of or reliance on any content, goods, or services mentioned.