IOG's 2025 plan aims to "run the backend of an entire country on Cardano."
IOG may have a deal in the pipeline with a major telecommunications company, Charles Hoskinson indicated
---
In a new video series introducing the employees of the development company behind Cardano, Input Output Global (IOG), CEO Charles Hoskinson spoke with Dr. Mihaela Ulieru about their origins and role in the company. During the interview, Hoskinson once again made it a point to leak new insights about current negotiations with companies.
In addition to that, the IOG CEO also talked about plans for "Cardano 2025," a long-term roadmap the company is currently developing. Hoskinson revealed that they are "just working out the goals for Cardano 2025" in collaboration with "a major consulting firm." This is to remain unnamed for the "moment – but hopefully we'll announce it soon, they're a big brand name. Just north of DC."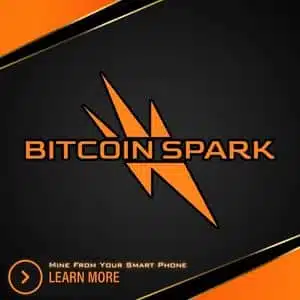 Regarding plans for "Cardano 2025," Hoskinson said that IOG's goal is to have a country's entire backend running on Cardano:
This is not public now, but f*** it, we'll make it public. […] One of the things we would like to do it to run an entire countries backend on Cardano. It's a goal of Cardano 2025. E-Governance is an example […] an example would be the Estonia project […] where they tried to digitize as much as possible in their economy. It didn't work out as good as they hoped, but it was still a major leap forward.

>> Buy Cardano (ADA) quickly and securely with PayPal, credit card or bank transfer at eToro.

Visit Website

<<

And what's really cool is that there is a tremendous appetite actually for these type of things, whether it is an ID system or just fixing some of the mistakes that were made in large economies when they first tried to digitize or philosophical question whether you can do e-voting or not. In fact, we like to talk about e-voting.
Deal with a telecommunications company in the pipeline?
Moving on, Hoskinson elicited that e-voting and a blockchain-based administration is a "colossal" task, where there are also diverse opinions about the benefits. Many people say that it is not possible to build such a system. Hoskinson, however, disagrees and hinted at a future memorandum of understanding (MoU) with a major telecommunications company when making his case:
A lot of people say it's not possible. But I recently was at a major telco – they shall remain nameless until a MOU comes out – we were talking about India versus the United States. And the United States spectrum is heavily regulated, its very oligarchical, its top down from the FCC and in India its like a cut-throat brutal marketplace where you have this patchwork micro ISP together. And despite that you can get pretty good service.

Best Crypto Exchange for Everyone

Invest in Cardano and over 200+ cryptocurrencies on America's most trusted crypto exchange.
Buy Cardano easily and with low fees via PayPal and credit card.
Enjoy super-low trading fees and access to more than 400 trading pairs.
Coinbase is regulated by the SEC and FINRA in the USA, and by CySEC and FCA in Europe.

100,000,000 Users
Crypto News Flash does not endorse and is not responsible for or liable for any content, accuracy, quality, advertising, products, or other materials on this page. Readers should do their own research before taking any actions related to cryptocurrencies. Crypto News Flash is not responsible, directly or indirectly, for any damage or loss caused or alleged to be caused by or in connection with the use of or reliance on any content, goods, or services mentioned.