Prior to the COVID-19 pandemic, restaurants and specialty food stores used to generate a bulk of their revenues from dine-ins and in-store purchases. But the pandemic forced the entire industry to swiftly adapt to the new reality.
Avoid predatory business relationships
The online takeaway & delivery model emerged as the only saving grace for the industry. Restaurants had to choose between shutting down their operations or turning to online platforms like TakeAway, Uber Eats, and others to stay afloat. This model is also convenient for consumers.
But soon restaurants found themselves staring at another issue that threatened them. The platforms that were bringing orders were taking as much as 30% of the order value as their commission.
Without the dine-in experience, pricing becomes an important factor for customers when ordering food online. A staggering 30% of the revenue going straight to the online platforms strains the finances of restaurants, especially considering the food industry operates on razor-thin profit margins.
On top of that, online marketplaces set the terms & conditions that restaurants must abide by. They also refuse to share vital data with restaurants – Data that could help restaurants create a more profitable menu or improve the quality of service.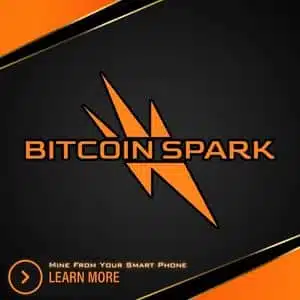 You might argue that restaurants have the choice to leave these platforms if they don't want to participate. But doing so means they would lose visibility on apps and platforms, which could hurt their sales.
Joining hands with symbiotic platforms
If a restaurant or speciality food store wants to pivot swiftly from physical, in-person sales to online orders, the traditional platforms aren't the best choice for reasons we discussed earlier.
Thankfully, a few blockchain-based platforms have emerged that serve the best interests of restaurants. 
Let's take the example of Bistroo, the Dutch direct-to-consumer platform for meals, food, and beverages. It facilitates restaurant takeaway and delivery, as well as direct-to-consumer delivery of fresh and specialty products straight from the source.
Bistroo provides a sustainable alternative to the predatory food delivery platforms. Unlike traditional marketplaces that take up to 30% cut of restaurants' revenue, Bistro charges a 5% fee.
But that's not all. It facilitates a direct connection between restaurants and specialty food stores and their customers. It takes less than a day for restaurants and stores to get started on the Bistroo platform and offer menu items and prices of their choice.
Restaurants have the freedom to update their menu items whenever they want. They can also initiate their own loyalty and advertising programs for their customers.
By putting power and data directly in the hands of restaurants, Bistroo has helped hundreds of businesses survive and thrive during the pandemic.
Recently, it partnered with Koninklijke Horeca Nederland (KHN), the largest Dutch association for the food and hospitality industry. It means the KHN will be pushing Bistroo as its preferred food distribution platform to their more than 20,000 members across the Netherlands. Bistroo has also announced a partnership with New York Pizza, which has more than 200 locations across the Netherlands.
Bistro helps the food industry become more cost-efficient, better serve customers, reduce food quality issues, and increase industry sustainability.
If a restaurant receives order payments in Bistroo's native BIST tokens, there won't be a third-party transaction fee because no third-party is involved in processing the transaction. It also supports various fiat currency payment options such as Apple Pay Credit Card, Paypal, iDeal, and others.
What's there for customers?
It's quite surprising that most customers don't pay attention to the value of the consumption data they are sharing with online marketplaces. Users deserve to be rewarded for their data if they choose to share.
Bistroo enables customers to choose whether they want to share data with restaurants. If a user shares their consumption data, it rewards them with its native BIST token.
Consumers are also rewarded for more orders and writing reviews for meals and services. The BIST token allows users to purchase foods at a reduced rate compared to the FIAT currency purchases. 
Wrapping it up
Restaurants and food stores were forced to quickly change their way of doing business amid the pandemic. They turned to online food delivery platforms, whose predatory behavior is threatening the survival of restaurants that operate on slim margins. Platforms like Bistroo are giving restaurants and specialty food stores what the traditional platforms have deprived them of.
Crypto News Flash does not endorse and is not responsible for or liable for any content, accuracy, quality, advertising, products, or other materials on this page. Readers should do their own research before taking any actions related to cryptocurrencies. Crypto News Flash is not responsible, directly or indirectly, for any damage or loss caused or alleged to be caused by or in connection with the use of or reliance on any content, goods, or services mentioned.