In a new livestream Hoskinson has announced that the number of Stake Pools of the Incentivized Test Network has increased to over 1,000.
The Byrant reboot code will be released soon. The whole development team has been working on its completion for more than 2 years.
---
In a new livestream by Cardano founder Charles Hoskinson, the community is informed about current developments in the ADA ecosystem. Most recently, the Cardano Foundation caused a stir in Davos with a number of new partnership announcements.
Development of Cardano is progressing rapidly
Charles Hoskinson has received a safety audit report from Route IV that verifies the safety of the new code. This report shows both the strengths and the existing weaknesses that the developers need to improve. Hoskinson states that the OBFT hard fork is scheduled for February 20, 2020 and the Byrant reboot code is also scheduled for completion this month.
Hoskinson says his team has been working towards the release of the Byrant Reboot Code for the past 2 years. He calls it "the proudest work in the entire history of the company" and describes that it could be released this month, but without giving a specific date in detail.
Furthermore, the Haskell test network is to be activated in two phases. In the first phase, the stake pool operators will help transfer the registered nodes from the Incentivized Test Net to the Shelley Haskell Test Net, which is the actual public product. He further describes that there are now more than 1,000 registered stake pools: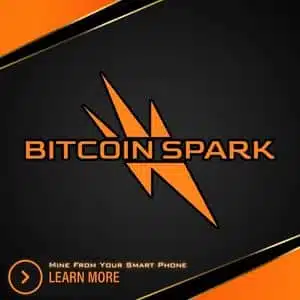 When we started the incentivized testnet, our wildest hope was to have a hundred reasonable stake pools running, and we thought we'd get fifty. We're almost at a thousand registered pools, and we think there's no end in sight.
After the transition period to the Shelley Haskell test network, which should last no longer than 2 to 4 weeks, IOHK will open the test network to "normal" users. They will then be able to view their balance and track their staking rewards. When these two phases are completed, the Shelley Mainnet can be activated.
>> Buy Cardano (ADA) quickly and securely with PayPal, credit card or bank transfer at eToro.
Visit Website
<<
Hoskinson says that the planning of the technical details for Basho is already underway. Basho will follow after Goguen, once all smart contract features have been fully implemented. Hoskinson is unable to provide an exact time horizon, but new information is expected to be available in March or April at the latest.
Hoskinson also highlighted the strong participation and feedback from the community, who are involved in many technical developments, testing the products extensively and have already found and reported many bugs. In cooperation with the Cardano community, the project has applied for financial support from IBM Reserach with a 39-page paper. However, the decision for the approval of the grant is still pending.
Overall, Hoskinson is confident about the near future and looks forward to the next advances in the Cardano ecosystem.
Cardano (ADA) increases over 60% in the last 30 days
Cardano's price has risen by 4.81% in the last 24 hours to a price of USD 0.06. Thanks to numerous cooperations, the price has been able to pump up by more than 60% in the last 30 days, making it one of the big winners in the first 5 weeks of 2020.
Follow us on Facebook and Twitter and don't miss any hot news anymore! Do you like our price indices?
Best Crypto Exchange for Everyone:
Invest in Cardano and 70+ cryptocurrencies and 3,000 other assets.
0% commission on stocks – buy in bulk or just a fraction from as little as $10.
Copy top-performing traders in real time, automatically.
Regulated by financial authorities including FAC and FINRA.

2.8 Million Users
Get Started
Crypto News Flash does not endorse and is not responsible for or liable for any content, accuracy, quality, advertising, products, or other materials on this page. Readers should do their own research before taking any actions related to cryptocurrencies. Crypto News Flash is not responsible, directly or indirectly, for any damage or loss caused or alleged to be caused by or in connection with the use of or reliance on any content, goods, or services mentioned.