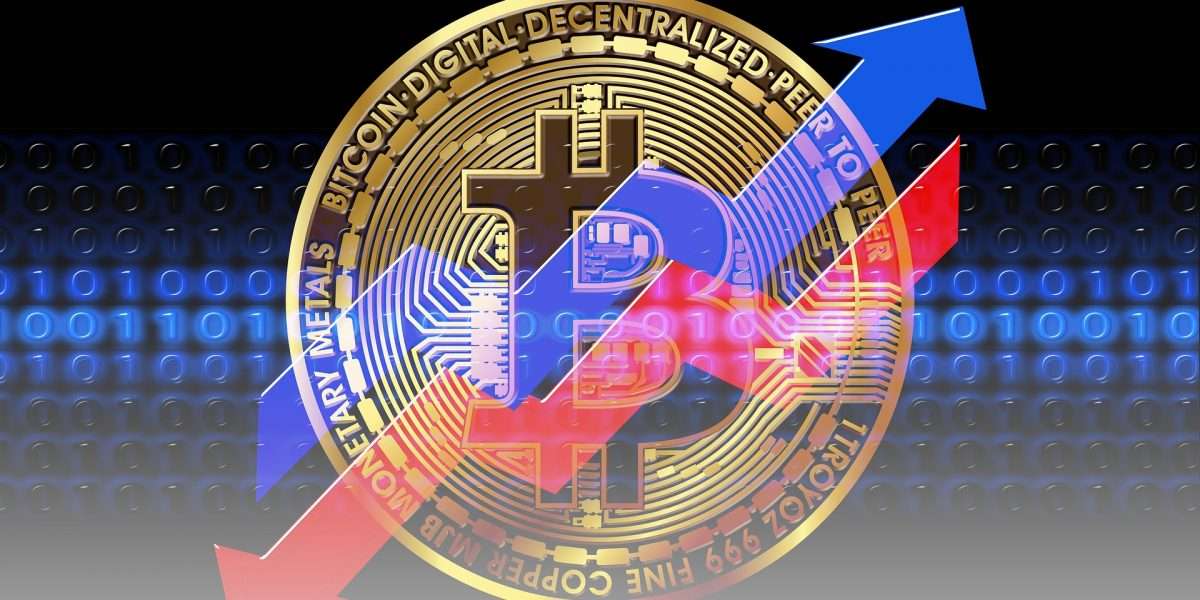 Grayscale Bitcoin Trust is trading at a discount of 26.5 percent, the highest ever, as it becomes one of the biggest casualties of the current BTC selloff.
Aside from the overall BTC selloff, GBTC has also seen stiff competition from Canadian spot ETFs even as it applies to become a spot ETF itself.
---
One of the world's premier institutional Bitcoin investment tools is going through its toughest time ever as the Bitcoin selloff continues. The Grayscale Bitcoin Trust (GBTC) is trading at a record discount above 25 percent for the first time in its history as investors seek better alternatives.
GBTC was among the first products geared towards giving institutional investors exposure to Bitcoin without having to purchase it directly. The trust, which is managed by a subsidiary of the Digital Currency Group, used to trade at very high premiums not so long ago as it was considered the best way for professional investors to jump into BTC. It's still quite significant, holding 3.5 percent of all BTC in supply.
By trading at a premium, it means that the shares of GBTC were trading at a much higher value relative to the value of the Bitcoin that Grayscale holds.
Things have changed, however. It started last year when other products targeting institutional investors started cropping up, taking away from GBTC's market share. In February 2021, it fell into a discount for the first time ever, meaning it was cheaper to buy GBTC shares representing BTC ownership than it was to purchase the actual BTC.
It has worsened since then, and as of today, it's trading at a discount of 26.5 percent, its highest ever. In 2022, it has dropped by 17 percent, far outpacing Bitcoin which is down 9 percent.
What the GBTC discount means for Bitcoin
The decline has been for a number of reasons, one of which is a general market selloff in 2022. BTC started the year off at $46,400 and since then, it has dipped below $40,000. While the decline hasn't been as big, the market has seen less volatility which always attracts more investors. As a result, many hodlers have liquidated their positions.
GBTC has also been faced with stiff competition from other institutional BTC products. It started off with Canadian regulators legalizing Bitcoin spot ETFs, a game-changer that allowed investors to easily get into and out of Bitcoin positions.
GBTC has filed to turn its fund into an ETF, but the SEC has rejected its application. Grayscale has even launched an attack against the regulator saying it broke the law by not approving the spot ETF application.
Read More: Grayscale says SEC broke the law by rejecting Bitcoin spot ETF applications
Brent Donnelly, the president of Spectra Markets commented:
GBTC keeps breaking hearts as the discount widens. GBTC is basically a binary bet on a physical ETF at this point. Tempting but tempting the way value traps can be tempting.
ETFTrends.com's Dave Nadig believes that the issue lies with the lack of liquidity at GBTC. The trust doesn't allow investors to redeem their shares in the same way that ETFs do. As such, the supply of shares can't be raised or dropped depending on the demand in the market.
There's still no way for bitcoin to ever leave GBTC, which means it should continue to trade with a substantial discount to reflect that illiquidity.
The drop in GBTC shares is reflective of the wider market selloff and could mean that institutional investors are taking a wait-and-see approach to BTC at the moment, a bearish signal. However, it could also mean that they have plenty of other avenues, including U.S ETFs which allow them to invest more conveniently in BTC.