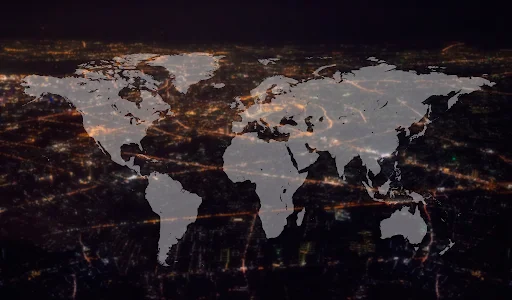 Grand Time, the ecosystem of multiple interconnected Web3 solutions, is taking a multi-pronged approach to raising awareness about crypto by helping a global community of users earn crypto rewards by participating in various tasks.
As a fully decentralized, democratic, and community-driven ecosystem, Grand Time leverages its proprietary blockchain-enabled decentralized time mechanics to enable users to monetize their time. Effectively, Grand Time takes the adage "time is money" to a whole new level through its diverse ecosystem and platform-native $GRAND token. Grand Time's solutions allow people with no technical background or previous blockchain experience to easily earn, invest, trade, and learn about crypto assets.
Grand Social Mining is among the platform's core solutions that allow anyone to register and participate in simple social media-related activities, such as promoting a project, adding comments and likes, or other similar tasks. In exchange, the platform rewards users with $GRAND tokens for each second spent completing these tasks.  Other than this, Grand Time also has a GIG Tasks Marketplace that rewards users with $GRAND tokens for performing simple digital tasks like participating in voting, online surveys, feedback sessions, and airdrops, among others.
Unlike existing gig-based platforms, Grand Time currently redistributes all of the revenue among its community members. The revenue generated from tasks listed on the Grand GIG Tasks Marketplace is deposited into the platform's "Grand Exchange Program" reward pool, which the community can access as and when needed. 
Targeting Stability In A Chaotic Period
Since its launch, the Grand Time team has focused on building stable income streams for people worldwide, especially those living below the poverty line of $4 per day. To date, Grand Time has made a considerable difference in the lives of more than 1.3 billion people living below the poverty line by opening the opportunity to earn a minimum of $5 to $10 daily. Users who are more active and perform more than 100 tasks per day generate more than $100, while some users who work round-the-clock earn in excess of $200 daily.
According to the recent data shared by Grand Time, the platform has so far facilitated more than 80,000 monthly gig-based tasks, distributing upward of $2 million worth of $GRAND tokens to users worldwide. The Grand Time community has expanded its presence across 90 countries within a short time, registering a monthly organic growth of 5% to 15%. Furthermore, the platform has built its massive community and raised $78,000 during its presale without spending any money on marketing campaigns.