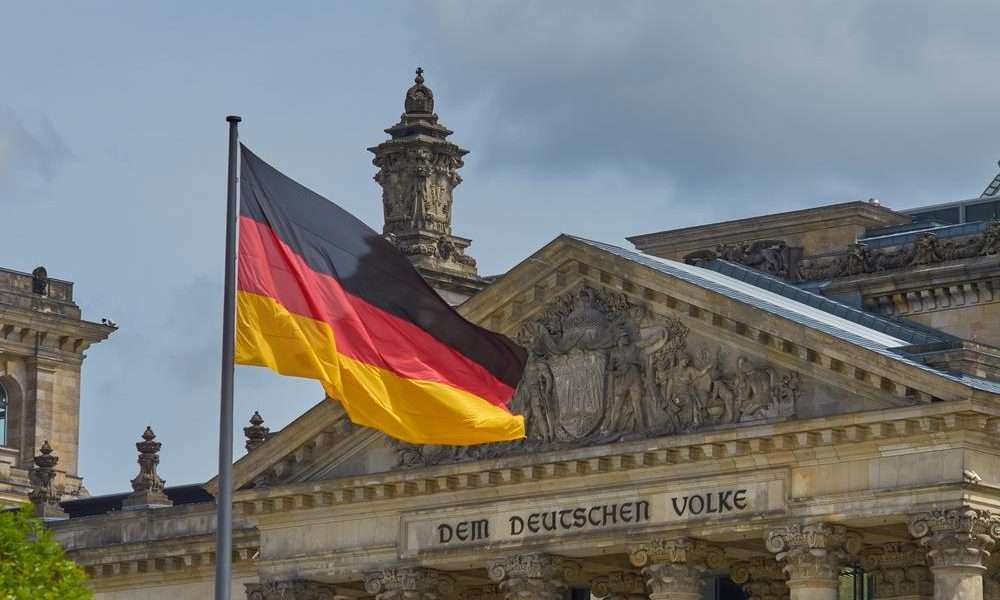 As of January 1, 2020, new legal regulations will come into force in Germany, which will place the custody service of cryptocurrencies under German financial supervision.
There will be far-reaching changes for both crypto exchanges worldwide that want to operate in Germany and also for German users.
---
Already at the end of November CNF reported that Germany could take a pioneering role in the European Union in regulating cryptocurrencies and their providers. It is now clear that the new regulations will come into force on 01. January 2020. For crypto exchanges that want to operate in Germany as well as for German users, this will result in far-reaching changes.
Crypto exchanges with a wallet must apply for a licence from BaFin
As a result of the fifth EU Money Laundering Directive (Directive (EU) 2018/843), the member states of the European Union are forced to treat providers of cryptocurrencies as obligated under money laundering law. The new legal regulations thus pose new challenges for the entire industry.
In Germany, legislators have taken the EU Directive as an opportunity to subject companies offering a custody service for cryptocurrencies to extensive regulation. In accordance with § 32 KWG, a custody service is defined as (freely transalted):
The safekeeping, management and protection for others (cryptosafe custody) of cryptographic assets or private cryptographic keys that are used to hold, store or transfer cryptographic assets.
All crypto exchanges which offer a custody service for their customers, i.e. provide a wallet, are therefore obliged to apply for a licence from the Federal Financial Supervisory Authority (BaFin). The custody service is thus defined as a new financial service. A cryptocurrency is anchored in the German Banking Act (KWG) as follows from 1 January 2020
For the purposes of this Act, a crypto asset is a digital representation of an asset which has not been issued or guaranteed by any central bank or public authority and which does not have the legal status of a currency or money, but which is accepted by natural or legal persons as a means of exchange or payment on the basis of an agreement or actual practice or which serves investment purposes and which can be transferred, stored and traded electronically.
This definition by the German legislator includes cryptocurrencies such as Bitcoin and Ethereum. Excluded from the definition, on the other hand, are cryptocurrencies for which a legal framework already exists. These are in particular payment tokens (virtual currencies) and security tokens, which are already legally treated in most cases as securities and thus as financial instruments within the meaning of the German Banking Act in accordance with the existing regulations of the BaFin.
Is an exodus of crypto exchanges from Germany imminent?
Companies that already operate a cryptocurrency exchange and are a wallet provider will be granted a grace period. This means that exchanges such as Binance (based in Malta) or Litebit (based in the Netherlands), which want to continue operating in Germany, must notify BaFin of their intention before 1 February and submit the application before 30 June 2020.
In particular, the "passporting" rule, according to which companies from other EU countries do not require separate registration, will not apply. All foreign companies wishing to offer crypto-custody services must apply for a licence. If this is not done, the exchanges will be forced to discontinue their service for German users.
Interestingly, companies such as traditional banks or financial service providers will not be allowed to offer crypto-custody services due to increased IT security risks. This means that they will have to establish subsidiaries in order to offer Bitcoin, for example.
Subscribe to our daily newsletter!
No spam, no lies, only insights. You can unsubscribe at any time.

Wallet developers and providers, on the other hand, are not covered by the new law, as they only provide an interface to the blockchain. Since the private key is not kept by the wallet provider, Bitcoin wallet services such as Electrum, Guarda or Atomic wallet are not subject to the new regulations. Crypto payment service providers, such as BitPay, on the other hand, are affected. The company had already announced its withdrawal from Germany in July 2019 due to the upcoming changes.
Follow us on Facebook and Twitter and don't miss any hot news anymore! Do you like our price indices?
Crypto News Flash does not endorse and is not responsible for or liable for any content, accuracy, quality, advertising, products, or other materials on this page. Readers should do their own research before taking any actions related to cryptocurrencies. Crypto News Flash is not responsible, directly or indirectly, for any damage or loss caused or alleged to be caused by or in connection with the use of or reliance on any content, goods, or services mentioned.