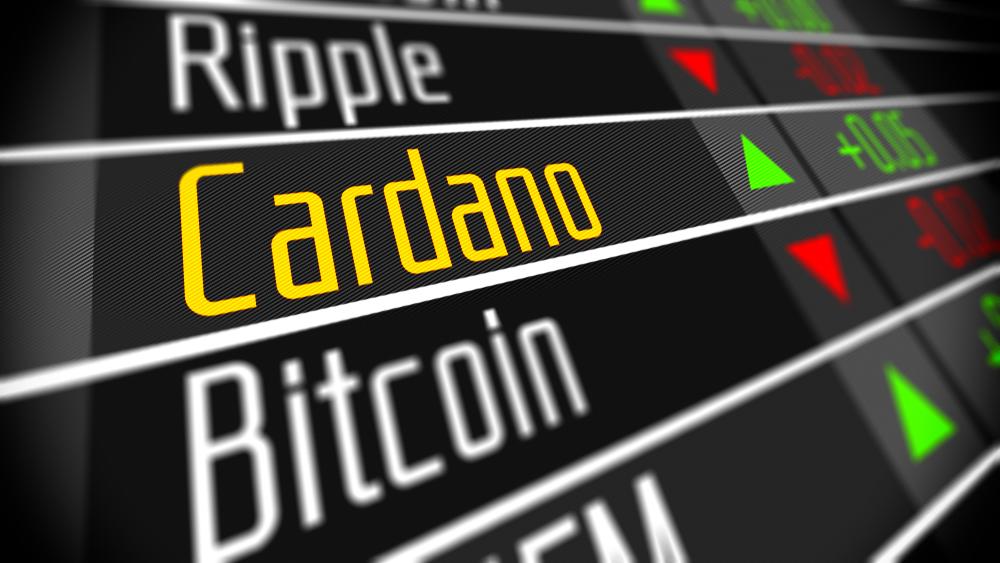 With the release of the Cardano Haskell implementation, IOHK has reached an important milestone for the launch of the Shelley mainnet, which, according to Hoskinson, is targeted for late March.
Initial results from the scaling solution Hydra have shown that Cardano will achieve a transaction rate (per second) similar to VISA and Mastercard.
---
As Charles Hoskinson, CEO of Input Output Hong Kong (IOHK) and inventor of Cardano, explained in a recent video update, Cardano has reached the "culmination of its considerable efforts" with the release of a new Cardano Haskell implementation. The implementation consists of two main components: the Cardano node and Cardano explorer backend as well as the Web API.
The Haskell implementation, according to an IOHK blog post, will prepare Cardano for what is to come and ensure that the architecture is scalable, agile and interoperable to reach industry use cases.
Over the past 18 months, we've been building a new architectural foundation that will not only prepare us for the upcoming releases for Shelley – and, thereafter, Goguen – but open the door to third-party developers and enterprise adoption.
Today marks the culmination of considerable effort by the #Cardano team: the release of a new Cardano Haskell implementation. Preparing us for the upcoming releases for Shelley, then Goguen, and open the door to 3rd-party developers and enterprise adoption https://t.co/4YS6lwOjVb pic.twitter.com/Vf8i57elBF

— Input Output (@InputOutputHK) February 12, 2020
The current implementation of the network node, which has been in operation since September 2017, is no longer suitable due to its monolithic design. To reach the next phases within the roadmap, to prepare the system for Shelley and to create a basis for Goguen, the Haskell implementation is of great importance. Haskell has a modular structure, which simplifies future updates. In addition, according to Hoskinson, IOHK has written special libraries for exchanges, wallet providers and custodians to make it easier for them to include ADA in their portfolios.
The changes will begin with the update from Ouroboros Classic to Ouroboros BFT (Byzantine Fault Tolerance). The hard fork is scheduled to be released in one week, February 20. For now, Cardano's mainnet remains on the old implementation. After the update to Ouroboros BFT, the core nodes that generate blocks will be migrated, while Daedalus users will be able to upgrade later when the compatible wallet backend is available.
Launch of the Shelley mainnet end of March?
Regarding the launch of Shelley on mainnet, Hoskinson explained that the Haskell test network will be split into 2 phases. Phase 1 will be used exclusively for the migration of the stake pools. The second phase will see several updates, including a "balance check" to enable staking for users. Once these updates are done, it will be foreseeable when the Shelley mainnet can be launched, Hoskinson noted. Although he did not want to commit to a specific date, he said (freely translated):
My intention is to have the Shelley mainnet launch being in Kyoto and have a very large launch party and invite our Japanese community, people from around the world to come, our product team, our core developers can come. […] It would be very nice to launch Cardano with cherry blossoms in the most beautiful city in the world and do it in a beautiful time. I Would like to do that spring, summer. and the sooner the better.
According to the calendar, the cherry blossom in Kyoto this year will be from March 20 to 29.
Cardano's Hydra and Sonic are making great progress
Hoskinson also explained that there is more parallel development than ever before, so the next goals could be achieved very quickly. One project that he particularly emphasized was Sonics. This is a revolutionary SNARKs solution that will improve Cardano's privacy and scalability:
We have invented one of the fastest and most revolutionary SNARKs in the industry, it's called Sonics, the paper came out last year and we have spent over a year to particularly building this and we should have finished this and we should have finished this till the ZK standardisation summit that the Zcash guys are putting on, in London, in April.
Regarding the scalability of Cardano, Hoskinson referred to the Hydra project, for which initial performance results from a simulation environment are now available:
The exact numbers are still being discussed. But it looks like our TPS rate is in the thousands and has a lot of room for improvements and beyond that. […] The base ledger is looking like its performance is somewhere between 50 to 100 transactions per second. So adding the scaling solution on top will give us the capacity over time to become a VISA card, MasterCard scale system.
Follow us on Facebook and Twitter and don't miss any hot news anymore! Do you like our price indices?
Crypto News Flash does not endorse and is not responsible for or liable for any content, accuracy, quality, advertising, products, or other materials on this page. Readers should do their own research before taking any actions related to cryptocurrencies. Crypto News Flash is not responsible, directly or indirectly, for any damage or loss caused or alleged to be caused by or in connection with the use of or reliance on any content, goods, or services mentioned.