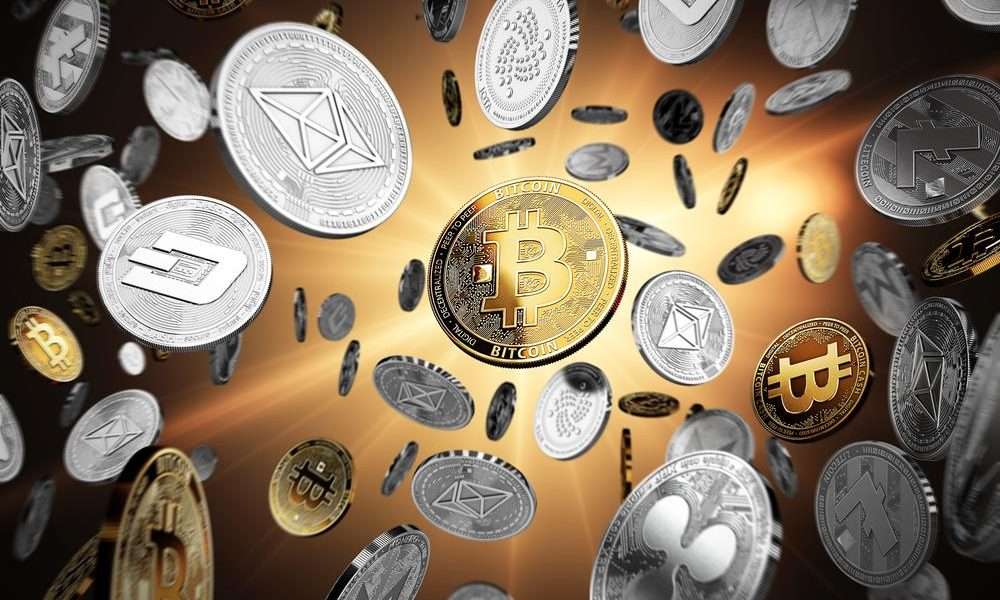 66% of Europeans from over 15 countries surveyed would not use Facebooks Libra to carry out financial transactions.
27% of leading banks in Europe would offer Bitcoin as a means of payment if the legal framework were clearly defined, 40% are clearly against it.
54% of the respondents are firmly against a ban on cash.
---
In some countries, cash abolition is already on the rise or in its first stages. The population of Sweden, in particular, is particularly open to a cashless society. For example, a new survey by the Swedish Central Bank shows that more and more people are paying with a debit card or credit card.
Depending on the country and culture, there are major differences worldwide in the preference for cash. In an international survey, the ING Diba banking group asked more than 15,000 Europeans from 15 countries how important cash is to them and whether they would use a digital currency that can be received and sent via Facebook, Twitter or other social networks.
Is cash still king?
A key question of the study was whether citizens from different countries would give up cash for cryptocurrencies such as Bitcoin, Ethereum, XRP or IOTA. Overall, an average of 54% of respondents were against a cash ban, while Turkey showed the least resistance with a rejection rate of only 27%. Cash is particularly important for Germans (65% rejection) and Austrians (74% rejection).
The increasing use and spread of cryptocurrencies is omnipresent, yet many people still prefer cash to contactless payment or the use of mobile payment apps. The study concludes:
Only 22% of Europeans and 18% of Americans told us in the survey they would prefer it if cash did not exist. In a 2017 ING International Survey, a slightly larger group of Europeans (34%) and Americans (38%) said they would go completely cashless if they could.
The statement also shows that resistance to a cash ban has increased over the last 2 years.
Should banks offer accounts for cryptocurrencies?
Some banks, such as Bitwala, offer a bank account with an integrated Bitcoin account. The results of the survey show that 40% of banks are against the introduction of accounts for Bitcoin or other cryptocurrencies. Only 27% of the leading banks were in favor of this idea.
The study states that people are increasingly open to innovations from the Fintech industry, although this takes some time to understand and trust:
Our surveys, meanwhile, have consistently shown that the adoption of new tech in finance follows a general curve, as people become more familiar and more open to trying out something new
Send money on Facebook? No thank you!
What is striking is the clear reluctance to send money via social networks such as Facebook or Twitter. On average 66% of the respondents signaled clear resistance, with Turkey having the lowest cut-off with 40% and Luxembourg (79%) and Austria (82%) having the highest resistance.
Teunis Brosens, Lead Economist for Digital Finance and Regulation at ING, says that the population has strong concerns and is clearly opposed to sending payments via Facebook or Twitter. Nevertheless, Libra will be the first case study of the practice that demonstrates the actual development and use in people's everyday lives:
Libra will be one of the first major tests in the field for social media companies. One key question pertains the regulatory environment and how this would evolve both from a domestic and a cross-border perspective.
Some of the world's central banks have already announced their intention to introduce their own digital currency. The People's Bank of China plans to launch its own digital currency by the end of this year. As we reported earlier, Facebooks Libra will support several fiat currencies, but the Chinese yuan will not be included in the currency basket.
China has been working for more than 5 years on the introduction of a digital currency supported and issued by the country's central bank. It remains to be seen what real economic impact these developments will have in the short and long term.
Crypto News Flash does not endorse and is not responsible for or liable for any content, accuracy, quality, advertising, products, or other materials on this page. Readers should do their own research before taking any actions related to cryptocurrencies. Crypto News Flash is not responsible, directly or indirectly, for any damage or loss caused or alleged to be caused by or in connection with the use of or reliance on any content, goods, or services mentioned.