The Novi wallet pilot program will be available to a limited number of users in the U.S.-Guatemala remittance market using USDP.
The project was met with immediate backlash from five U.S Senators.
---
Facebook has announced the launch of its Novi wallet in a pilot program. The Novi wallet will be available to a limited user base in the U.S and Guatemala during its pilot phase and will mainly focus on the remittances market between the two nations. This is a market base in which access to financial services is limited. 56 percent of the people in this demographic have no access to banking and financial services.
In a Twitter thread, Novi wallet head David Marcus revealed that remittances from outside Guatemala make up more than 14 percent of that country's Gross Domestic Product (GDP). 90 percent of that money comes from family and friends in the U.S. This makes this specific market ready for such an initiative.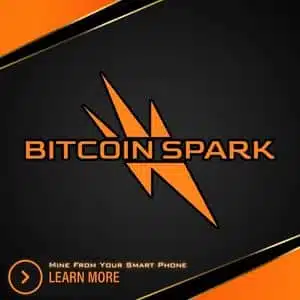 In its initial phase, the Novi wallet will use Paxos blockchain's stablecoin Paxos Dollar (USDP) instead of its native Diem stablecoin. In a press release, Marcus explained that this will only be until Diem receives regulatory approval. He emphasized that the project is still confident in Diem and its potential contributions to the global digital payments ecosystem.
Our support for Diem has not changed. We see great value in the way Diem is designed with robust protections for consumers and controls to combat financial crime. We intend to migrate Nova to the Diem payment network once it receives regulatory approval. The goal for Novi has been and always will be to be interoperable with other digital wallets and we believe a purpose-built blockchain for payments, like Diem, is critical to deliver solutions to the problems that people experience with the current payment system.
The statement also confirms that in the future, users will be able to make peer-to-peer transactions at no cost, a feature that will set the wallet apart from its rivals.
Meanwhile, top cryptocurrency exchange Coinbase has revealed that it will provide custody for Novi and its users. In addition, Novi will be a beneficiary of Coinbase Custody's insurance program in which they are entitled to $320 million in insurance in case of criminal attacks. As part of the deal, Novi will also receive cold storage from Coinbase.
U.S Senators demand 'immediate' stop of the Facebook Novi wallet program
Just hours after news of the launch broke, five Senators were already in opposition. In a letter to Facebook CEO Mark Zuckerberg, the five Democratic Senators expressed their disapproval of the move. The senators are Brian Schatz, Elizabeth Warren, Sherrod Brown, Richard Blumenthal and Tina Smith.
They pointed to past and recent reports that suggest that Facebook is more interested in profits than in ensuring the safety of its users. They also reminded Zuckerberg that his company hasn't addressed initial concerns about potential risks to users and the financial system raised in October 2019 by two senators while the project was still under the oversight of the then Libra Association (now rebranded as the Diem Association). The Senators added that they are yet to receive a "satisfactory explanation" of how the project will prevent illegal money flows and related crimes. The letter concludes,
Time and again, Facebook has made conscious business decisions to continue with actions that have harmed its users and the broader society. Facebook cannot be trusted to manage a payment system or digital currency when its existing ability to manage risks and keep consumers safe has proven wholly insufficient.
We urge you to immediately discontinue your Novi pilot and to commit that you will not bring Diem to market.
Crypto News Flash does not endorse and is not responsible for or liable for any content, accuracy, quality, advertising, products, or other materials on this page. Readers should do their own research before taking any actions related to cryptocurrencies. Crypto News Flash is not responsible, directly or indirectly, for any damage or loss caused or alleged to be caused by or in connection with the use of or reliance on any content, goods, or services mentioned.