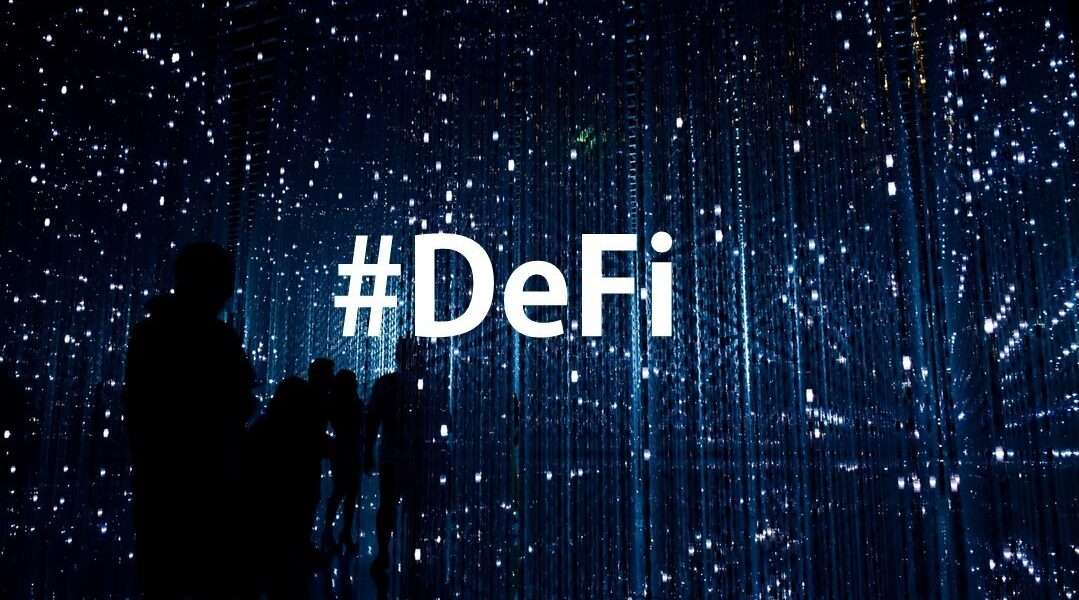 eToro has added Chainlink and Uniswap to its platform which boasts of over 20 million users.
The latest additions show the increasing support that DeFi is getting from institutional investors as it continues to disrupt finance.
---
Leading social trading platform eToro has added two new tokens for its users – Chainlink (LINK) and Uniswap (UNI). The two cryptos are a nod to decentralized finance (DeFi) by the Israeli multi-asset brokerage, with Chainlink being a critical piece of the DeFi infrastructure and Uniswap being the biggest DeFi marketplace.
With the addition of the two cryptocurrencies, eToro now offers 18 tokens to its 20 million users. However, for users in the U.S, it only allows access to 16 as they can't trade Binance Coin (BNB) and XRP. Alongside LINK and UNI, investors can trade Bitcoin, Ethereum, XRP, EOS, Cardano, Litecoin, TRON and other leading cryptocurrencies.
Commenting on the new additions to the stellar lineup of cryptocurrencies available on its platform, eToro's vice president of business solutions Doron Rosenblum stated:
Now is the right time to be adding new cryptos to eToro. We have seen an explosion in retail investor appetite for the asset class and strong demand to invest across a greater range of tokens.
This is just the first of many token additions on the leading social trading network this year, Rosenblum added, stating, "We will continue to find ways to open up this sector to more people, including adding more tokens later this year."
[Here is a simple guide on how to buy Bitcoin from eToro.]
The two tokens were largely unmoved by the bullish news. Uniswap gained a paltry 1.56 percent to trade at $32.21. It's currently the 11th largest crypto by market cap.
Chainlink, on the other hand, lost 3 percent for the day to change hands at $37.05. It follows closely behind as the 12th largest cryptocurrency by market cap.
DeFi is here to stay
With the addition of the two tokens, eToro has given a nod to the rapidly growing decentralized finance (DeFi) ecosystem.
Chainlink has been one of the most critical building blocks of the DeFi sector, being the biggest oracle network in the market. It connects blockchains to real-world data and is a key factor in the success of DeFi platforms that utilize its data.
Uniswap, on its part, is the largest decentralized exchange in the market. Uniswap has become the go-to platform for many traders seeking to make simple swaps between different tokens. The platform has become popular as a marketplace for all the new tokens. According to Etherscan, Uniswap is the biggest gas fee guzzler on Ethereum, accounting for 20% of Ethereum fees in the past 24 hours.
Rosenblum commented, "Both LINK and UNI have interesting use cases and remind us that not all cryptos are designed to be currencies. Chainlink is an important project that aims to overlay internet data with information stored on the blockchain and Uniswap is a critical part of the crypto trading infrastructure."
eToro to follow Coinbase lead with public listing
Since launching support for cryptocurrencies in 2014, eToro has become one of the leading onboarding platforms in crypto. In 2020, it added five million users and generated over $600 million in revenues. The company is banking on this popularity as it awaits to list publicly on the Nasdaq stock exchange. eToro is set to list via a merger with FinTech Acquisition Corp. in a $10.4 billion deal.
eToro's public listing comes after yet another crypto giant debuted on Nasdaq. Coinbase, trading under the ticker symbol $COIN, was a massive success in its first week at the stock exchange.