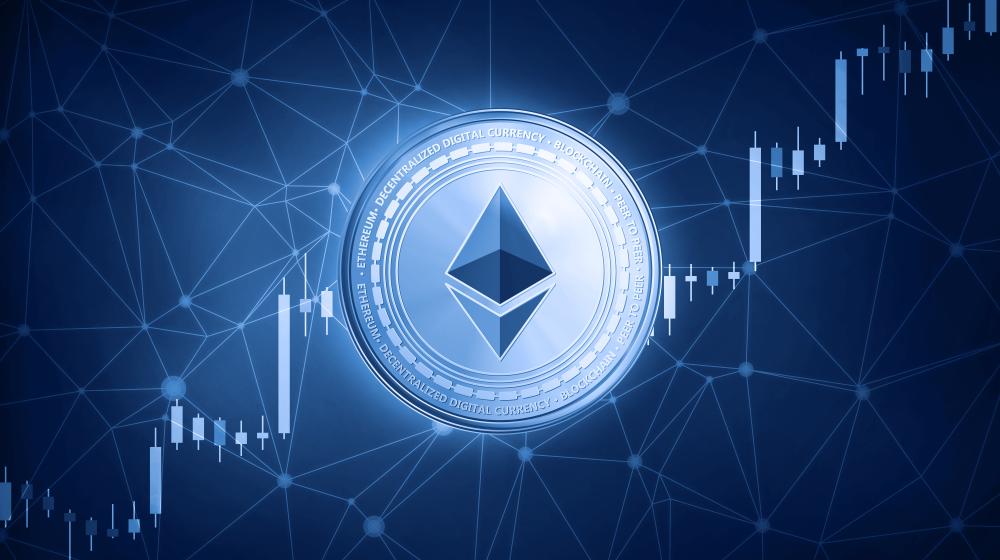 Trader Michael van de Poppe sees Ethereum achieving a higher low, possibly at $1,000 before a breakout to $3,000.
Analyst Lark Davis went further, outlining the six factors that will propel the price of Ethereum to new highs in 2021, including the launch of ETH 2.0.
---
Ethereum has been one of the best performing cryptocurrencies in the past year. It shot up from a low of $113 less than a year ago to set a new all-time high just a week ago above $1,450. This rally isn't going to stop any time soon according to two popular traders and analysts.
Amsterdam-based cryptocurrency trader Michael van de Poppe took to Twitter recently to tout Ethereum as one of the best investments of the decade. The trader expects the cryptocurrency to seek a higher low, probably at $900 or $1,000. After this, ETH is going to go on a run that will see it double its price, he stated.
#Ethereum is, by far, one of the most bullish assets of this decade.

However, we're still seeking a higher low. Whether that is going to be at $900 or $1,000 is to be seen.

But I'm still expecting the grey zones, after which a big new impulse wave will bring $ETH to $3,000. pic.twitter.com/OhBnltURSe

— Michaël van de Poppe (@CryptoMichNL) January 31, 2021
Van de Poppe has in the past given his ETH price prediction at the end of the current bull cycle to be between $10,000 and $17,500.
The six reasons Ethereum will soar in 2021
Yet another trader and analyst, Lark Davis, believes Ethereum is the best cryptocurrency to invest in this year. The popular YouTuber went even further and broke down the six key factors he believes will propel the price of the cryptocurrency.
"You guys know I love Bitcoin. But, in 2021, it's going to the year of Ethereum," he told his 187,000 YouTube subscribers.
Davis' first reason is the coming CME futures for Ethereum. The institution revealed in December that it would launch futures contracts for the cryptocurrency in February this year. With the CME being the largest futures exchange in the world, "it will offer institutional players their first taste of Ethereum," he stated. Bitcoin futures have been available for four years now, and therefore are no longer an exciting prospect for these investors.
While Wall Street investors are notorious for their bearish trends, Davis believes that they aren't blind to opportunities to go long on an asset. They will most likely long ETH and help push its price upwards, he stated.
The incoming Galaxy Ethereum Fund is also a bullish factor for the cryptocurrency. Launched by Mike Novogratz' Galaxy Digital, the fund will provide exposure to ETH for institutional investors. While launching the funds, Galaxy Digital revealed it believes 2021 will be the year Ether becomes "an investment darling among institutions."
Grayscale has already debunked the myth that investors are only interested in Bitcoin with its wave of ETH-only funds. It currently has over $4 billion in these funds. Just yesterday, the firm announced that it had reopened its Ethereum Trust for private investors. Davis believes this is yet another bullish factor for Ethereum.
As of 4 pm EST today, Grayscale Ethereum Trust resumed the private placement of its shares. The Trust's private placement is offered on a periodic basis throughout the year and is now available to accredited investors for daily subscription. $ETH https://t.co/wcwbhDmtYj pic.twitter.com/4RZWiQWpJn

— Grayscale (@Grayscale) January 29, 2021
DeFi and ETH 2.0
There's no predicting the future of Ethereum without touching on decentralized finance (DeFi). Over the past nine months, DeFi has defined the cryptocurrency industry, Davis stated. He expects this trend to continue into 2021.
The total value locked in DeFi, the volume happening on decentralized exchanges, the amount of money flowing into the different DeFi farms and the number of users on DeFi applications, they all continue to soar. All the metrics are going off the charts right now for DeFi. […] And 95% of DeFi is happening on just one blockchain right now – Ethereum.
While DeFi might rise on other chains such as Polkadot and Cardano, Ethereum still dominates.
EIP-1559 is yet another reason to be excited about Ethereum in 2021. This Ethereum Improvement Proposal will change the cryptocurrency's gas fee management system, burning the majority of the ETH in the transaction fee. Davis expects the upgrade to be implemented in a month or two. "It will be a major catalyst for Ethereum because it just flips the economics of the cryptocurrency right on its head," he stated.
One of the most awaited developments in Ethereum is ETH 2.0, an upgrade Davis believes will be the biggest factor for growth.
ETH 2.0 is coming, and when it does, it's going to make all these other smart contract platforms obsolete.