At the current Devcon 5 the Ethereum community meets to discuss the future of the ETH Blockchain.
During the conference many doubts were expressed about the final roadmap for Ethereum 2.0.
---
The Ethereum Foundation is currently hosting its annual Devcon Conference in Osaka, Japan, from 08 to 11 October. The conference brings together the smartest minds in the Ethereum ecosystem such as Vitalik Buterin, Vlad Zamfir and Karl Floersch to promote innovation and discuss next year's roadmap. This year's Devcon 5 will undoubtedly focus on the launch of Ethereum 2.0 next year.
At Devcon, however, many doubts were expressed about the final roadmap. As Ethereum 2.0 will be a new blockchain, Smarts contracts, dApps and wallets will have to be migrated from the "old" Ethereum blockchain to the new ETH 2.0 blockchain. As Peter Mauric, Parity's communications director, told the media, there are still many unresolved questions:
No one really knows what Eth 1 will look like once Eth 2 exists. There's not a ton of new development going on in the current chain clients. Most of the ongoing work is maintenance.
As Coindesk further notes in the recently published article, Vitalik Buterin, James Prestwich and Mike Porcaro (MakerDAO Foundation) have stated that there is currently no concrete plan "how hundreds of Ethereum-based tokens and smart contracts, including DeFi projects, will be migrated in the foreseeable future".
Ethereum 2.0, Phase 0 to be released this winter
The first phase of the transition of the Ethereum network to Ethereum 2.0 is expected to take place in January 2020. As the Ethereum Foundation researcher Justin Drake explained in July, the Genesis block for ETH 2.0 is to start as early as the beginning of 2020. In Phase 0, Ethereum will switch from proof-of-work to proof-of-stake consensus algorithm.
James Prestwich, founder of Summa, explained that the cryptocurrency Ether (ETH) will be converted into a new token in Phase 0. This token is not supposed to be transferable at first. The function is to be introduced at the latest six months after the start by means of a hard fork. Until then, the ETH are blocked. This raises the question of how Ethereum deals with the parallelism of ETH 1 and ETH 2. Another point of criticism that was heard during the Devcon is that there is not enough funding for the development of Ethereum 2.0.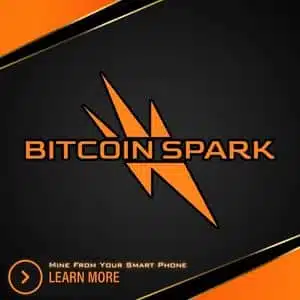 Contrary to these open questions and ambiguities, Eric Conner, founder of EthHub, explained via Twitter that there is a precise plan for the migration.
Hey @coindesk, @dannyryan just explained the plan for how we transition from eth1 to eth2 if you'd like to do accurate reporting. pic.twitter.com/opnohwDPEJ

— Eric Conner (@econoar) October 9, 2019
>> Buy Ethereum (ETH) quickly and securely with PayPal, credit card or bank transfer at eToro.
Visit Website
<<
Even Vitalik Buterin, co-founder of Ethereum, responded to the criticism and stated via Twitter that there was a clear plan for the migration from ETH 1.0 to ETH 2.0. He also confirmed that phase 0 is "months away".
Sorry but this article is very unfair. Even insinuating that eth2 may be a "scam" in the title disrespects years of hard work by dozens of people, especially given that phase 0 is months away.

— Vitalik Non-giver of Ether (@VitalikButerin) October 8, 2019
However, it remains to be seen whether there will be further plan changes and postponements. Since the launch of Ethereum in 2014, the development team has repeatedly postponed dates, which is why the criticism from the crypto community is getting louder.
Enterprise Ethereum Alliance Introduces Token Reward System
Beside the criticism there were also positive things to report about the Devcon 5. The Enterprise Ethereum Alliance (EEA) announced yesterday that it will drive the token-based blockchain economy. The EEA has created a new token reward system to encourage collaboration between companies.
The new system, which was presented by Intel and Microsoft teams on the second day of Devcon 5 events, is particularly noteworthy. It uses reward and reputation management to enable partner organisations to reward code contributions and punish deficiencies.
Announcement of the Social Media App Pepo
Also announced was Pepo, a Tencent funded social media app that is a mix between TikTok and Instagram. Users can pay other users if they rate the 30-second videos positively and thereby increase the ranking.
Pepo has already attracted attention as 500 Devcon users have already completed 11,500 transactions to connect and collaborate with. It is also noteworthy that the app does not load the Ethereum blockchain, but runs in parallel and is compatible with ETH.
Best Crypto Exchange for Everyone:
Invest in Ethereum (ETH) and 70+ cryptocurrencies and 3,000+ other assets.
0% commission on stocks – buy in bulk or just a fraction from as little as $10.
Copy top-performing traders in real time, automatically.
Regulated by financial authorities including FAC and FINRA.

2.8 Million Users
Get Started
Crypto News Flash does not endorse and is not responsible for or liable for any content, accuracy, quality, advertising, products, or other materials on this page. Readers should do their own research before taking any actions related to cryptocurrencies. Crypto News Flash is not responsible, directly or indirectly, for any damage or loss caused or alleged to be caused by or in connection with the use of or reliance on any content, goods, or services mentioned.