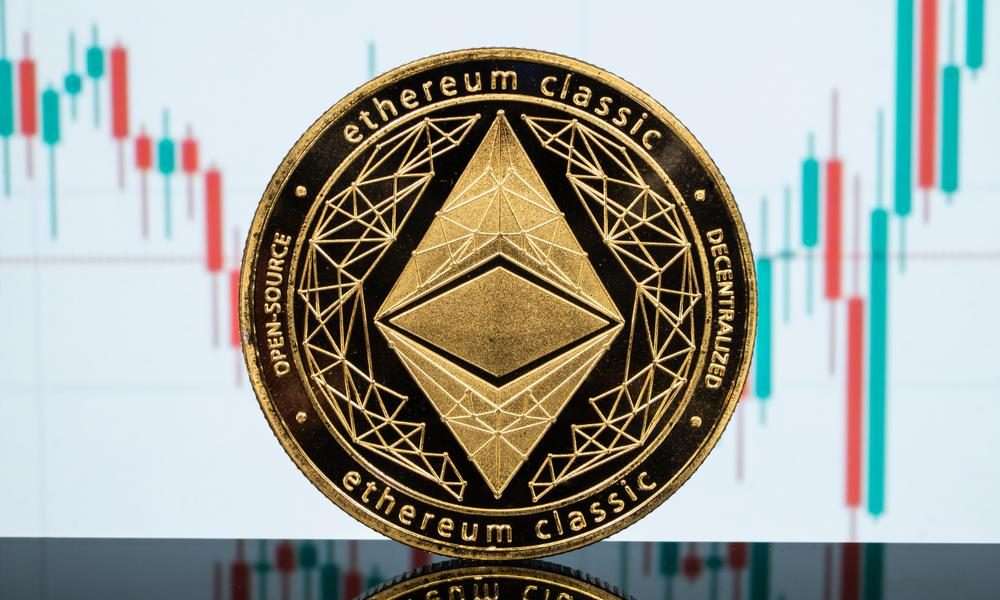 The next Ethereum Classic Hard Fork will take place in January 2020. The update will implement features of the Constantinople hard fork.
The goal of the fork is to increase the compatibility of the Ethereum Classic network with the one of Ethereum.
---
In the second half of this year Ethereum Classic conducted the Atlantis hard fork. This update already attempted to make the network more compatible with that of Ethereum (ETH). To achieve this, Atlantis implemented features of the Byzantium fork.
The next hard fork, Agharta, will take place on January 15th. The upgrade will serve a similar purpose as the Atlantis fork. ETC Labs has declared its intention to make the ETC network increasingly compatible with the ETH network. The main goal is to strengthen the development of the Ethereum Classic ecosystem.
Ethereum Classic adjusts to Ethereum
The Agharta hard fork has had a series of testnets to prepare for the launch. The last one was the Kotti test that was activated a few days ago, on December 14. Hyperledger's Besu, Parity and Multi Geth have launched Agharta-compatible clients.
The Ethereum Classic network upgrade will take place in block 9,573,000 on January the 15th, 2020. It is one of the most awaited updates by the ETC community. The upgrade, as mentioned, will have Constantinople and St. Petersburg features.
The founder of ETC Labs, James Wo offered statements on the Agharta update. He said that this Hard Fork is a good sign, for ETC and the ecosystem, of the importance that inter-network compatibility is taking on. According to Wo, public blockchains get their strength from the robustness of their communities.
? This new release enables the Ethereum Constantinople and Petersburg upgrades in the upcoming #Agharta hard-fork on Ethereum Classic.

Multi-geth v1.9.6 Available! Thanks @sorpaas https://t.co/XHRm3ZrVNT

— Ethereum Classic (@eth_classic) December 16, 2019
The subsequent update of the Ethereum Classic network will be called Aztlan. The fork is announced as a bridge between ETC and Ethereum's Istanbul hard fork.
? This release enables #Istanbul (#Aztlan) hard fork on #EthereumClassic

Muti-geth v1.9.7 Now Available. Thanks @sorpaashttps://github.com/multi-geth/multi-geth/releases/tag/v1.9.7

— Ethereum Classic (@eth_classic) December 23, 2019
Ethereum's problems with its last hard fork
Although Istanbul has been successfully implemented, the fork has not produced the expected results. In the past few days, the Ethereum Difficulty Bomb came into operation. This has made it necessary to implement a new hard fork, which will take place on 1 January 2020. The aim of the fork will be to delay the Difficulty Bomb by 4 million blocks, about 2 years.
The price of the Ethereum Classic is trading at $4.48 USD at the time of publication and has risen significantly in the last 24 hours (9.85%).
Follow us on Facebook and Twitter and don't miss any hot news anymore! Do you like our price indices?