Ethereum Classic successfully completed its "Atlantis" Hard Fork yesterday.
The ETC developers have thus laid the foundation for Ethereum Classic to become more interoperable with Ethereum and to benefit from Ethereum's transition from proof-of-stake to proof-of-work in the long term.
Since the DAO Hack in summer 2016 and the subsequent Ethereum Classic Hard Fork, Ethereum (ETH) and Ethereum Classic (ETC) have developed in two very different directions. The differences built up over more than three years have now been partially compensated by the "Atlantis" Hard Fork from Ethereum Classic, which was completed yesterday.
The Ethereum network has carried out four upgrades since the DAO Fork: "Tangerine Whistle", "Spurious Dragon", "Byzantium" and "Constantinople". The successfully completed Atlantis Fork now contains functions that the ETH network has implemented in Spurious Dragon and Byzantium. In other words, Ethereum Classic has become more similar to the earlier versions of ETH.
In detail, a total of 10 Ethereum Classic Improvement Proposals (ECIPs) were successfully activated yesterday at block height 8,772,000:
EIP 100: Improved stability,
EIP 140, 211 and 214: Op code upgrades,
EIP 198: precompiled contracts,
EIP 196 and 197: precompiled contracts for the improvement of zk snarks,
EIP 161 and 170: performance-related improvements and
EIP 658: improved security.
The aforementioned ECIPs can be summarized in such a way that the functionality and stability of Ethereum Classic have been improved first and foremost. In addition, developers should be able to more easily and cost-effectively create distributed applications that work in both Ethereum Classic and Ethereum networks. Terry Culver, CEO of Ethereum Classic Labs, commented on the fork in an official press release: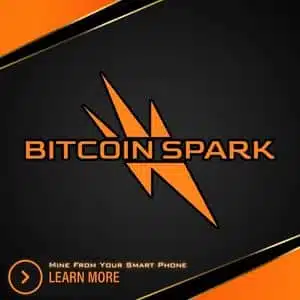 Atlantis is an important moment. It delivers technical enhancements to the chain. It reflects the cohesion of the ETC community, and our shared commitment to continue innovating on one of the world's major public blockchains," states Terry Culver, Ethereum Classic Labs' CEO. "It also expresses the goal of ETC Labs to foster interoperability and greater collaboration with the Ethereum Community. We are pleased to be working closely with ETC Cooperative, Chainsafe, community members and numerous stakeholders
A hard way to the Atlantis Fork
Most exchanges, including Coinbase, Binance, Poloniex, Kraken, Shapeshift, OKEx and ETC Mining Pools, have announced support and compatibility for the Atlantis Hard Fork in advance. However, the road to activating Atlantis was not an easy one. Atlantis was postponed due to differences of opinion, particularly regarding interoperability with Ethereum and EIP 170.
>> Buy Ethereum (ETH) quickly and securely with PayPal, credit card or bank transfer at eToro.
Visit Website
<<
The special thing about the Hard Fork was that not a single actor coordinated the Fork as a central personality (as is usual with Ethereum, for example), but was coordinated decentrally by different groups and community members. Accordingly, the statement by Bob Summerwill, Executive Director of the Ethereum Classic Cooperative, can be interpreted as saying that finding a consensus was very hard and cumbersome:
It is not easy to reach consensus among stakeholders in a decentralized community like the ETC, but we have continued the communication and we have successfully completed it. Everyone can be very proud of what we have achieved here.
The discussion revealed some differences of opinion. In particular, some developers questioned why ETC has to work with Ethereum after more than 3 years after the DAO Hard Fork, even though it has done very well on its own so far. However, interoperability makes sense.
As soon as Ethereum switches to Proof-of-Stake (PoS) next year, ETH Miner will no longer be needed. Many experts therefore suspect that ETH Miner will switch to the ETC network and thus give it greater acceptance. In order to persuade not only the miners, but also developers and their dApps to switch, interoperability for ETC can make sense.
More Hard Forks are already planned
Ethereum Classic will meet from 3 to 4 October for the ETC Summit 2019 to discuss the next steps for the crypto currency currently ranked 20th by market capitalisation. However, it is already clear that there will be two further upgrades, Agharta and Atzlán, at the end of 2019 and 2020 respectively. Again, interoperability with Ethereum will play an important role, as the changes of the two Ethereum Hard Forks, Constantinople and Istanbul, will be integrated.
Best Crypto Exchange for Everyone:
Invest in Ethereum Classic and 70+ cryptocurrencies and 3,000 other assets.
0% commission on stocks – buy in bulk or just a fraction from as little as $10.
Copy top-performing traders in real time, automatically.
Regulated by financial authorities including FAC and FINRA.

2.8 Million Users
Get Started
Crypto News Flash does not endorse and is not responsible for or liable for any content, accuracy, quality, advertising, products, or other materials on this page. Readers should do their own research before taking any actions related to cryptocurrencies. Crypto News Flash is not responsible, directly or indirectly, for any damage or loss caused or alleged to be caused by or in connection with the use of or reliance on any content, goods, or services mentioned.