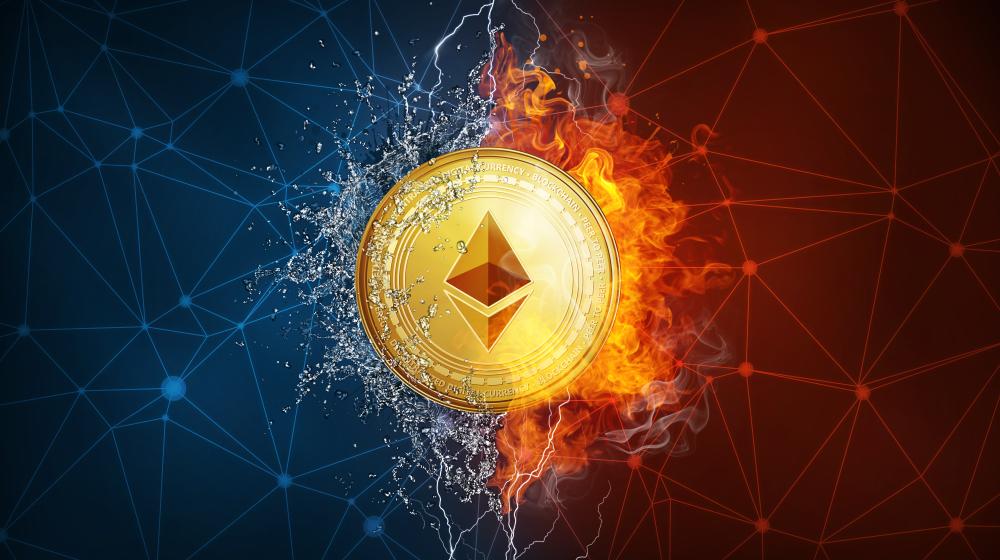 Vitalik Buterin explained in an AMA session why the rollout of Eth 2.0 will take up to 24 months and is an ongoing process.
To date, more than 20% have been paid into the deposit contract for the launch of the Beacon Chain.
---
The launch of Ethereum 2.0 is planned for December 01, 2020, but the launch could be delayed. So far, 106,240 ETH of 524,288 ETH and thus only just under 20.26 % have been paid into the deposit contract. Although the community is still optimistic about the start date, doubts are slowly emerging.
Ethereum 2.0 rollout could take years
In a recent Ask-Me-Anything session on Reddit, Vitalik Buterin states that in his opinion the Beacon Chain will start on December 1st, but the rollout of Eth 2.0 is an ongoing process that will keep Ethereum busy for the next two years. Following a discussion sparked on Twitter, he again clearly pointed out that this does not mean a delay or delay in any way for the components of Eth 2.0, but is part of the whole migration from Eth 1.0 to Eth 2.0.
Highlighting a comment I made in the reddit AMA yesterday that got buried but I think expresses something important: pic.twitter.com/NR2Y7GWY9U

— vitalik.eth (@VitalikButerin) November 19, 2020
According to Buterin, over the next 24 months the Ethereum ecosystem will enter a permanent state of change that will affect all network foundations and components:
Realistically, for the next ~2 years, Ethereum will be an ecosystem under rapid transformation […] The Ethereum ecosystem has a resolute goal of being a stable and dependable system in the long run.
The migration from Eth 1.0 to Eth 2.0 will take an enormous amount of time, because this is not a simple transition, but will lead Ethereum into a new era, which will make it a globally usable ecosystem for companies of all sectors and industries, Buterin said. In the next 2 years 4.7 million ETH per year will be released during the migration, and Buterin also hopes that the implementation will go much better than with previous migrations:
The issuance schedule is ~4.7M per year for the next 1 – 2 years or however long it takes until the merge, and then ~0-2M per year minus burned fees (which could be even greater thatn the issuance!) once PoS is fully in place. I don't thunk it's even productive to give any kind of different answer. That said, I do hope the fact that the phase 0 code is finished and is basically just waiting for people to deposit has significantly de-risked transition compared to eg. even six months ago!

Subscribe to our daily newsletter!




No spam, no lies, only insights. You can unsubscribe at any time.

Buterin states that the migration will proceed as planned and no delays are expected. Therefore he also assumes that the ETH price will not be negatively affected.
Investment giant from Dubai supports ETH Staking
As Crypto News Flash has already reported, the Dubai-based investment firm IBC Group has teamed up with CanETH, a decentralized staking service, to support the planned launch of Eth 2.0. The company is providing $ 10 million to fund 21,984 ETH for 687 validators. IBC Group's goal is to support the successful transition to Eth 2.0 and the further adaptation of the ecosystem in the long term.
Crypto News Flash does not endorse and is not responsible for or liable for any content, accuracy, quality, advertising, products, or other materials on this page. Readers should do their own research before taking any actions related to cryptocurrencies. Crypto News Flash is not responsible, directly or indirectly, for any damage or loss caused or alleged to be caused by or in connection with the use of or reliance on any content, goods, or services mentioned.