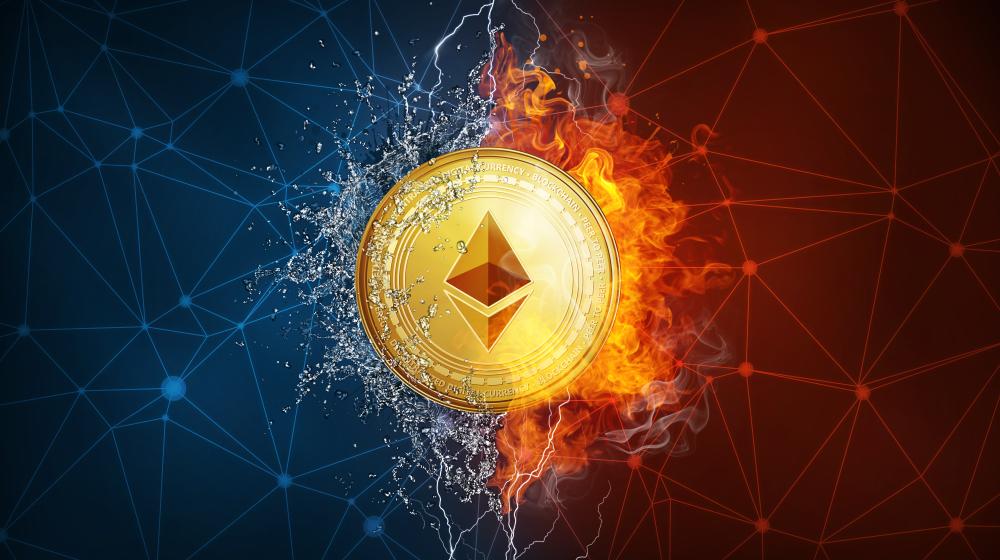 The excitement in the Ethereum community is great, as the Deposit Contract for Eth 2.0 was published on Github.
So far, an official confirmation by the core developers is still pending.
---
Ethereum 2.0 is seen as a major milestone and potential driver for an upcoming Bull Run for ETH. The launch of the deposit contract is an important piece of the puzzle, but its actual release is still awaiting official confirmation from the lead developers. The core developers have already warned strongly in the past against fake deposit contracts.
Where is the official confirmation?
Lead Developer Danny Ryan recently announced that the release for the deposit contract will be delayed further. All components must be 100% secure and work without any bugs, as only then can a smooth start of Eth 2.0 be guaranteed, as Ryan recently stated:
This library is critical to creating keys, signing messages. Critical, in early phases, [means]that if you use this library, they need to be secure; if you use it to generate your wallets, it needs to have good randomness; and if you are signing your deposits which have a signature associated, it needs to be correct.
About 8 hours ago a thread called "we have a go for Main engine start" was posted on Github under the account name CarLbeek. In this thread some files as well as changelogs of the "v1.0.0 of the eth2.0-Deposit-Cli" are uploaded. This entry created a hype and spread like wildfire on Twitter. So far, there is no official confirmation from Ethereum's lead developers whether the deposit contract has actually just been published.
Although ConsenSys developer Ben Edingtion said this morning that the introduction of the deposit contract is only a few hours away, not everyone is convinced that the published code is actually intended for the deposit contract.
Hours not days ??? https://t.co/RpiO4ThW29

— Ben Edgington ⟠ benjaminion.eth (@benjaminion_xyz) November 3, 2020
As a direct answer from an Ethereum influencer Anthony Sassano on Twitter, ETH insider Oisin asks where in the GitHub entry the code for the deposit contract is contained. In his opinion, the uploaded documents only show a code update for a wallet.
I know I'm late to this but let's go Ethereum ?https://t.co/MYuVE83nFt pic.twitter.com/dlz7bC9avL

— Anthony Sassano | sassal.eth ⛽ ? (@sassal0x) November 3, 2020
The Deposit Contract allows ETH to pay for staking and carries the last remaining updates necessary for the start of Eth 2.0 Phase 0. Once the Deposit Contract has been published, the Beacon Chain is launched, marking the transition from the Proof of Work to Proof of Stake consensus protocol.
Users need 32 ETH to work as a validator and participate in staking. A total of 16,384 validators are needed to start the beacon chain. According to current information, the supposed release on GitHub is not the official confirmation the community has been waiting for, but according to Ryan, the actual release seems to be not far away:
blst library looks good

— dannyryan (@dannyryan) November 3, 2020
According to a discussion on Discord, the GitHub entry is not the official announcement for the launch of the deposit contract. However, Edington confirmed in an update last week that the security audit is going well and will soon be ready to release everything.