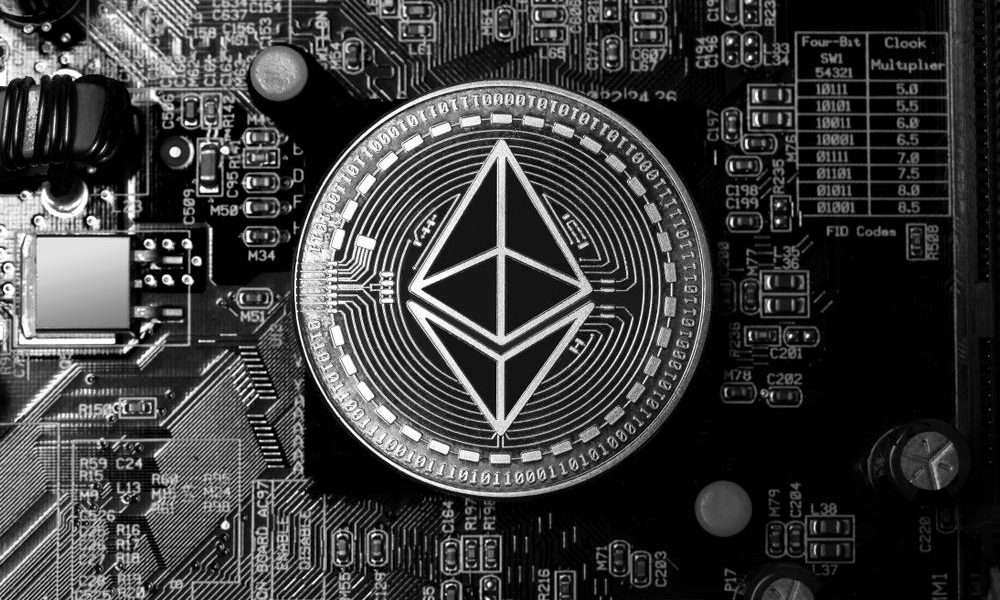 One of the largest companies in the world, Ernst & Young, will drive the deployment of Ethereum Blockchain by Fortune 500 companies and develop legally compliant solutions.
During an online presentation at the Online EY Global Blockchain Summit 2020, the head of the blockchain division pointed out the numerous advantages of the public Ethereum blockchain.
---
Ernst & Young (EY), one of the four largest accounting firms in the world ("Big Four"), has reaffirmed its commitment to the Ethereum blockchain technology. During a recent online conference, Paul Brody, head of the company's blockchain division, emphasized that Ethereum is the best way for Fortune 500 companies to implement blockchain-based solutions. As a result, Ernst & Young continues to work on developing corporate-focused Ethereum-based solution.
In his speech at the Online EY Global Blockchain Summit 2020, Brody highlighted the benefits of the public Ethereum blockchain and described why private blockchains are less suitable:
The only way that blockchains will deliver upon their true promise to the world is if public blockchain networks are the preferred path for enterprises and investors.
The comments indicate strong support for Ethereum from Ernst & Young.At the same time, Brody stressed the current challenges and that the use of a public blockchain is currently still met with great skepticism by most Fortune 500 companies. However, Ernst & Young is aiming to change this.
Brody explained during the online event that the public blockchain, unlike private blockchains, is able to provide Fortune 500 companies with the advantages they need. As Brody stated, the blockchain is beyond the control of centralized organizations. Brody also believes that Fortune 500 companies want to harness the power of the broad network effects that underpin public blockchains.
As the head of Ernst & Young's blockchain division explained, using a public blockchain can eliminate vendor consortium lock-in, reduce research and development costs, and lower total cost of operations through internal network effects. Last year, Brody highlighted additional benefits of a public blockchain:
Public blockchains like Ethereum offer a better choice for enterprise users. Even if they do achieve monopoly-like dominance, there is no controlling entity to extract excess profits — there is only an ecosystem of competing service providers.
In his speech, Brody also explained what has been achieved so far with the EY OpsChain, EY Blockchain Analyzed and Baseline Protocol releases and what the way forward is. As reported by CNF, Ernst & Young, in collaboration with Microsoft and ConsenSys, launched the latter protocol in March, enabling companies to conduct private and secure transactions in public Ethereum networks using zk-SNARKs technology.
The aim of the protocol is to enable companies to use the Ethereum network with their legally compliant solutions. As Brody further explains, the OpsChain solution, which enables the traceability of food, drugs and medical products as well as fund management and financial transactions, has been specifically migrated to Baseline with the new version 4.0.
Ernst & Young's initiative for Ethereum is a strong sign that with the launch of ETH 2.0, its use in the corporate world could become a reality. However, the challenges are great that global companies abandon their existing proprietary solutions and switch to the blockchain technology. However, with Ernst & Young and numerous other well-known partners within the Ethereum Enterprise Alliance, Ethereum seems to be positioned as good as no other project in the crypto space for an adaptation in the real world.
Follow us on Facebook and Twitter and don't miss any hot news anymore! Do you like our price indices?
Our top recommendation: Buy Bitcoin, Ethereum, XRP and Cardano from eToro
Broker
dd
trgegr

✔️ Buy 15 cryptocurrencies
✔️ Bitcoin CFD with leverage
✔️ Insurance up to €20.000
✔️ PayPal, SEPA, credit card
**= Risk warning: 62% of retail CFD accounts lose money when trading CFDs from this provider.
Last updated on