Podgorica, Montenegro, June 9th, 2023, Chainwire
At EDCON 2023 in Montenegro, the Ethereum Reserve Dollar ("ERD") team introduced their innovative decentralized lending platform and USDE stablecoin to the industry. ERD is a lending platform that allows users to borrow USDE, a USD-pegged stablecoin native to the platform, using liquid staking derivatives (LSDs) and blue-chip DeFi tokens as collateral. The protocol maintains a minimum collateralization ratio of 110%, striking a balance between decentralization, capital efficiency, and price stability.
In the fast-paced world of blockchain and cryptocurrencies, the demand for fully decentralized stablecoins is growing. The challenge has been to simultaneously achieve capital efficiency, price stability, and decentralization, a combination that has proven difficult to achieve.
Numerous attempts have been made to create stablecoins that are both decentralized and capital efficient. However, these efforts often led to significant price fluctuations, causing depegging and collapse. The industry has thus been left with a choice between capital efficiency and decentralization, with price stability being a crucial requirement for any stablecoin's survival and expansion.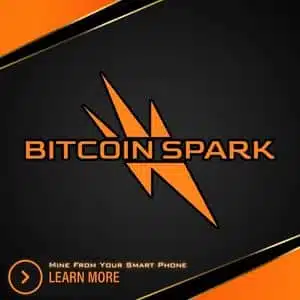 Ethereum Reserve Dollar is designed to address these challenges. ERD is fully decentralized, providing a safer solution to the dominant centralized and semi-centralized stablecoins in the market. It employs a fully decentralized lending protocol and a robust liquidation mechanism, enabling users to borrow USDE using LSDs and blue-chip DeFi tokens as collateral. The platform secures loans with a Stability Pool containing USDE, which allows for immediate liquidation and bypasses the need for liquidators to prepare USDE or engage in a complex auction process. Furthermore, the protocol's design allows users to borrow at only a 110% collateralization ratio, achieving an ideal combination of decentralization, capital efficiency, and price stability. 
Notably, ERD also aims to provide greater value as a governance token and introduce widely distributed decentralized assets on the ETH network, addressing limitations observed in similar protocols, such as those of the Liquity Protocol.
"Looking back at the collapses of so many failed stablecoins, and the depegging of USDT in 2022 and USDC in 2023, the industry is still searching for a truly decentralized, capital-efficient, and robust solution," said Steve Hopkins, ERD's CMO. "ERD is this and so much more; it's a solution designed to become a truly decentralized reserve asset on the Ethereum network. We believe ERD offers a significant step forward in blockchain and DeFi technology. We're thrilled to share it with the world. "
The ERD team will launch their testnet event on June 12, 2023. This event will offer the opportunity to experience the platform's unique features and benefits firsthand, while also entitling early adopters to share in the upside of the project's growth.
The ERD Protocol is set to redefine the stablecoin landscape. With its unique features and benefits, it offers a promising solution for efficient and decentralized lending. The team encourages everyone to participate in the upcoming testnet event and experience the future of DeFi.
For more information about the ERD Protocol and its upcoming testnet event, please visit the official website at https://erd.xyz/ and follow the project on Twitter at @Ethereum_ERD.
About ERD
ERD is a decentralized lending protocol that enables users to borrow in USDE, a stablecoin pegged to the US dollar, using LSDs and blue-chip DeFi tokens as collateral. It aims to address the dominance of centralized stablecoins and offer a truly decentralized, capital-efficient alternative. The protocol offers a minimum collateralization ratio of 110% and secures loans with a stable pool containing USDE and other Ethereum-based assets. The benefits of ERD include low-interest rates, high capital efficiency, direct redemptions, and decentralization. Its goal is to become a truly decentralized reserve asset on the Ethereum network.
Long live Ethereum Reserve Dollar. On Ethereum, By Ethereum, For Ethereum.
For more information and to stay updated please visit:
Official website | Twitter | Discord | Whitepaper | GitHub
Contact
CMO
Steve Hopkins
Ethereum Reserve Dollar
ethereum.erd@gmail.com

Crypto News Flash Disclaimer: This publication is sponsored. Crypto News Flash does not endorse and is not responsible for or liable for any content, accuracy, quality, advertising, products, or other materials on this page. Readers should conduct their own research before taking any actions related to the company. Crypto News Flash is not responsible, directly or indirectly, for any damage or loss caused or alleged to be caused by or in connection with the use of or reliance on any content, goods, or services mentioned in the press release.
This article is provided for informational purposes only and is not intended as investment advice. The content does not constitute a recommendation to buy, sell, or hold any securities or financial instruments. Readers should conduct their own research and consult with financial advisors before making investment decisions. The information presented may not be current and could become outdated.
By accessing and reading this article, you acknowledge and agree to the above disclosure and disclaimer.