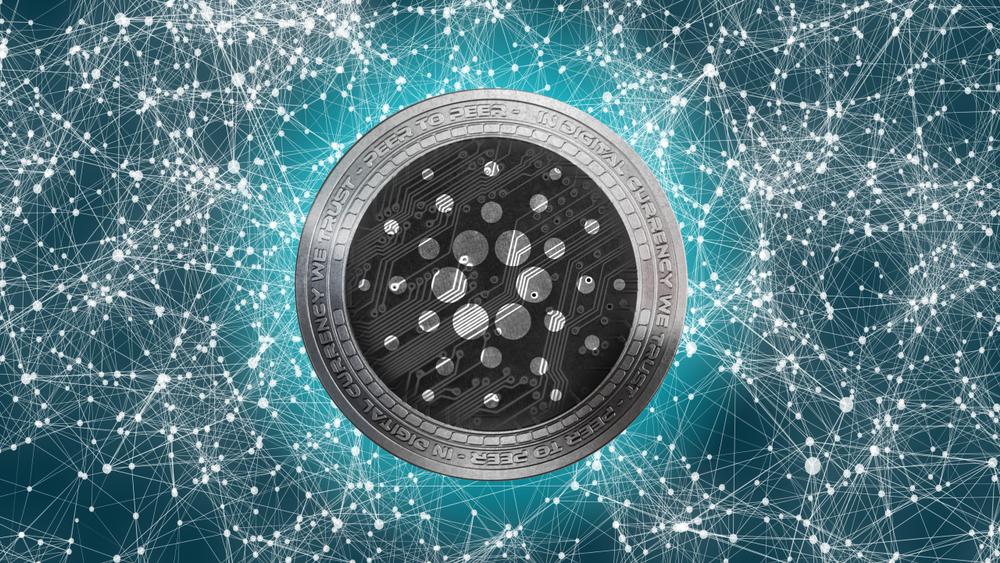 Emurgo and Ergo have developed "Oracle Core", the first oracle solution for the upcoming Goguen era of Cardano.
The solution is fundamentally different from Chainlink and relies on oracle Pools, which use the base cryptocurrency of the blockchain for funds and means of payment.
---
The Cardano ecosystem continues to make great strides toward the launch of the Goguen era, which will bring smart contracts and decentralized applications (dApps). As Charles Hoskinson recently reported, development is in full swing, with the roadmap for the Goguen rollout due to be presented in late September. In addition to IOHK, Emurgo, Cardano's corporate branch, which is to promote the platform through commercial activities, is also working towards the launch of Goguen.
As a result of Emurgo's partnership with Ergo, the new product "Oracle Core" for UTXO based dApps and DeFi applications was released yesterday. As stated in the announcement, Oracle Core is the result of extensive research under the direction of Emurgo's Robert Kornacki. The technology developed by Emurgo attempts to improve the existing approach to data oracles, which is used by Chainlink (LINK).
Cardano gets the first oracles even before the launch of Goguen
According to the announcement, oracle pools generate accumulated oracle data with built-in theoretical incentives by encouraging good behavior and penalizing bad behavior. The idea is that the key players in the DeFi ecosystem will donate funds to the oracle pools that they consider useful. The data providers are compensated with the pool's funds.
In contrast to Chainlink, which uses LINK as a gas-like mechanism, oracle pools use the base cryptocurrency of the blockchain as a financial resource. In addition, the oracle pools are intended to address fundamental problems of existing Oracle solutions, as stated on GitHub:
[…] oracles schemes today lack transparency, accountability, and operational robustness. Oracle pools are a new model which attempt to address said issues, while also providing further new capabilities. From guaranteeing the data posting schedule, incorporating game theoretic incentives + disincentives, built-in governance, potential dynamic entry, and building oracle datapoint hierarchies of confidence, there are many possibilities unlocked with this model.
By using Oracle Core, developers can build and run their own oracle pools on the Ergo blockchain. Oracle Core will also provide the community of blockchain developers with all necessary tools such as code, tooling and smart contracts to create and operate oracle pools. According to the announcement, the first two oracles on Ergo have already been integrated to provide pricing feeds for the ADA/USD and ERG/USD trading pairs.
As Emurgo finally stated, the oracle pools will be an important building block for the Goguen era of Cardano.
The actions taken by the EMURGO-Ergo partnership thus far are some of the foundational first steps to providing efficient DeFi products & services for UTXO-based blockchains such as Cardano and Ergo. For Cardano, the oncoming Goguen era in Cardano's continuing development is poised to bring smart contract functionalities which aligns with the oracle pool development work undertaken by the EMURGO-Ergo partnership to eventually provide DeFi services and more, on Cardano in the future.
How the announcement will affect a potential partnership between Cardano and Chainlink remains to be seen. A few weeks ago, Cardano inventor Charles Hoskinson praised Chainlink as "a great product" and revealed that he had spoken with Chainlink's founder Sergey Nazarov. At the time, Hoskinson explained regarding Chainlink:
It can certainly be part of a broader oracle solution. I believe in choice and it is important to give Cardano users and developers multiple options, everything from stablecoins to oracles and it will be very cool to see what we can accomplish there.
Our top recommendation: Buy Bitcoin, Ethereum, XRP and Cardano from eToro
Broker
dd
trgegr

✔️ Buy 15 cryptocurrencies
✔️ Bitcoin CFD with leverage
✔️ Insurance up to €20.000
✔️ PayPal, SEPA, credit card
**= Risk warning: 75% of retail CFD accounts lose money when trading CFDs from this provider.