The Cambodian communications giant Cellcard and Electroneum have announced a cooperation that allows App users to use the ETN token to recharge credit and airtime on their phones.
Furthermore Electroneum has launched a decentralized marketplace for Freelancers called AnyTask.
---
On 1 January 2020 Electroneum revealed its new partnership with Cambodian communications giant Cellcard. The cooperation allows ETN App users to use ETN tokens to recharge the balance and airtime of their mobile phones.
Electroneum – Cellcard cooperation to offer rewards in ETN
In addition to the above benefits, the cooperation between Electroneum and Cellcard will allow users to earn "easy rewards" on Eletroneum's native token, ETN. Cellcard posted a video on the necessary steps to be taken by the user to start receiving this benefit.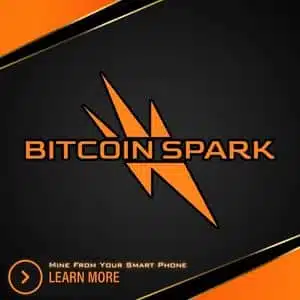 The steps are simple and involve a Know Your Customer (KYC) process. The user must register with the ETN App by entering his or her details and activate the wallet. Once these steps are completed, the ETN App will provide a reward of 30 ETNs. The user will be able to use this reward to access Cellcard services.
Electroneum stated that the cooperation with Cellcard is important because it marks the first partnership with an MNO (Mobile Network Operator). Until now, Electroneum only had deals with MVO (Mobile Virtual Operator) companies. In addition, Cellcard has around 3 million users in Cambodia who will now be able to use the ETN App and ETN tokens.
Below is the video with details of the ETN rewards:
Electroneum launches platform for freelancers AnyTask
On the other hand, Electroneum also announced the launch of the decentralized market for freelancers AnyTask. According to the announcement, the freelancer market in Cambodia is small and Electroneum is looking for an effective way to attract freelancers to its platform. Thus, it will enter into direct competition with established platforms such as Upwork, Freelancer, Fiver, among others.
AnyTask was in its Beta phase and will aim to displace the competition through its fully decentralized platform. In addition, AnyTask will have no restrictions for users who do not have a bank account, credit card or any of the traditional payment methods. But perhaps its most important innovation is that the platform will be completely fee-free.
Electroneum's CEO Richard Ellis said AnyTask will be an alternative for all freelancers who want to demonstrate their skills to potential customers. Ellis also said that the platform is available to everyone. As announced, the platform's payment system will change the fiat money to the ETN token which will then be deposited in the user's wallet.
Electroneum hopes as Ellis stated that freelancers in Cambodia can use Cellcard's services in conjunction with the AnyTask platform. To this end, they will be launching material that will teach users how to take full advantage of AnyTask's services.
Follow us on Facebook and Twitter and don't miss any hot news anymore! Do you like our price indices?
Crypto News Flash does not endorse and is not responsible for or liable for any content, accuracy, quality, advertising, products, or other materials on this page. Readers should do their own research before taking any actions related to cryptocurrencies. Crypto News Flash is not responsible, directly or indirectly, for any damage or loss caused or alleged to be caused by or in connection with the use of or reliance on any content, goods, or services mentioned.