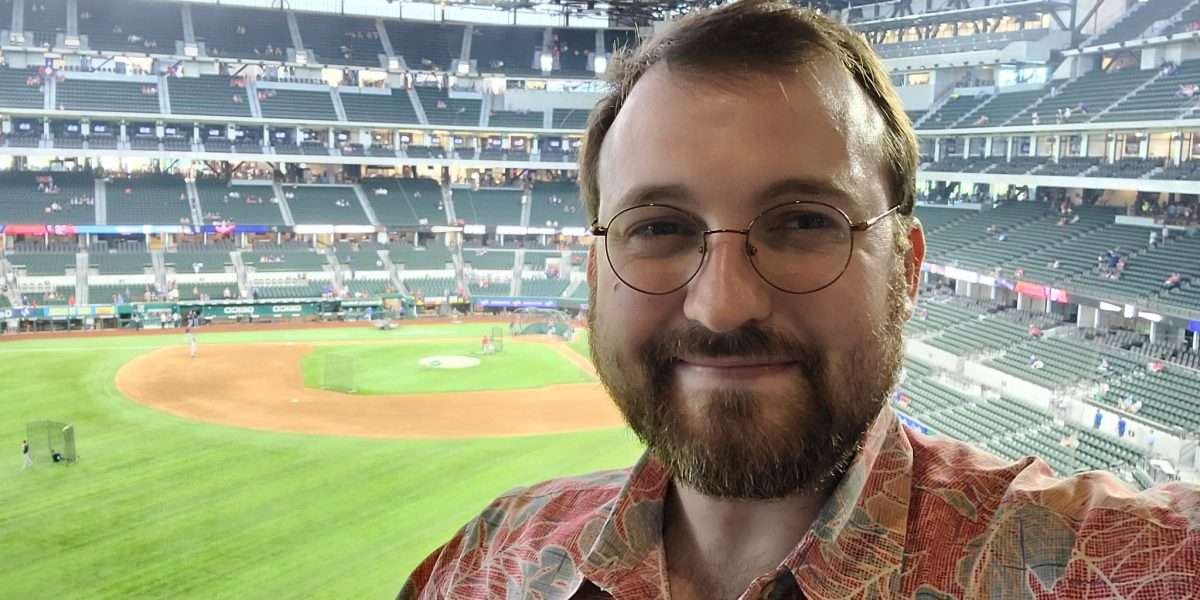 Hoskinson doesn't believe that the Dogecoin blockchain in its current form can support Twitter payments.
The Cardano founder once said DOGE is a mockery of the creative work of developers in the crypto industry.
---
On Sunday, Charles Hoskinson, Cardano CEO, reiterated his stance on making Dogecoin a Cardano sidechain. In a 60-minute YouTube video, Hoskinson argued that new Twitter owner Elon Musk could use Cardano and Dogecoin to develop a decentralized Twitter for fun and profits.
The Cardano CEO's comments follow the widespread perception of a DOGE payment integration on Twitter since Musk took over the social media platform. However, he made concerning remarks about Dogecoin's current state in his tweet. As a result, Hoskinson concluded that DOGE couldn't support Twitter payments in its current state.
The entire rant was based on a fact that hasn't changed. The ownership of doge is heavily skewed toward just a few wallets that can dump profitably at pretty much any price. The context of that video was the doge surge to a dollar would result in this event.

— Charles Hoskinson (@IOHK_Charles) November 6, 2022
The Cardano founder further remarked that many DOGE whales would dump their DOGE tokens if DOGE's price hits the $1 mark. Hence, retail DOGE investors would experience huge losses. Hoskinson explained that this price dump would affect DOGE retail investors because DOGE's supply is mainly concentrated among a few holders.
Thus, when these holders sell, it would have enormous consequences on the DOGE price and negatively affect the investment of other retail investors. Hoskinson also claimed that such massive losses for retail investors might result in stricter crypto regulations. The Cardano CEO's claims that the majority of DOGE's supply is concentrated in the hands of a few is validated by the LookOnChain data.
This data revealed that the top 50 DOGE holders account for about 64 percent of the coin's total supply. Hoskinson also believes many DOGE holders are speculative holders. They hope to get rich through the coin even though it doesn't offer any utility.
Hence, the whales could manipulate DOGE's price and profit from the pump before dumping it massively. Hoskinson expresses his fears that this perception about DOGE harms the crypto space.
He also claims that Musk's DOGE backing is the only 'utility' it offers. But, Hoskinson said, "a bitcoin fork and a joke creation with a billionaire's backing sums it up, and it is the highest form of risk. Sadly, it casts a myopic view about cryptos."
Not the first
Nevertheless, these Hoskinson's sentiments about Dogecoin aren't a first. He made similar claims during a 6-minute YouTube video he released earlier in the year. The Cardano CEO's video coincided with DOGE's bullish run following some Musk tweets.
Subscribe to our daily newsletter!
No spam, no lies, only insights. You can unsubscribe at any time.

In the video, Hoskinson said the DOGE network makes a mockery of the creativity of players in the crypto space. However, Hoskinson also remarked that the token's huge following means it holds some potential. Hence, he suggested a hard fork of the chain to create smart contracts, making it the complete internet of things (IoT) token.
As the Cardano chief noted, DOGE resulted from a joke nine years ago. However, Musk's influence, the network's community, and the coin's suitability as a peer-to-peer payment system are the reasons it is still attracting a considerable following and retail investors.
Crypto News Flash does not endorse and is not responsible for or liable for any content, accuracy, quality, advertising, products, or other materials on this page. Readers should do their own research before taking any actions related to cryptocurrencies. Crypto News Flash is not responsible, directly or indirectly, for any damage or loss caused or alleged to be caused by or in connection with the use of or reliance on any content, goods, or services mentioned.