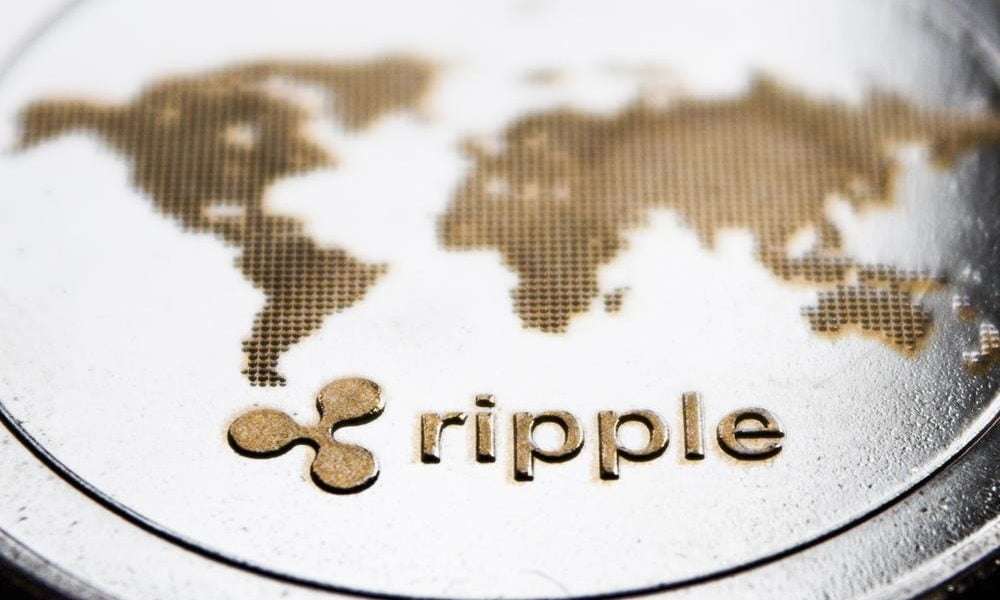 Yesterday's discovery hearing in SEC v. Ripple produced two "surprise bombshells" in Ripple's favor, as analyzed by Jeremy Hogan.
Judge Sarah Netburn believes XRP has value as a currency and utility.
---
One of the XRP community's two favorite lawyers, Jeremy Hogan, listened in on yesterday's discovery hearing in the SEC v. Ripple case and once again made a YouTube video about it. As Hogan explained, there were two big surprises at once (disclaimer: without giving any legal or financial advice). "So on a scale from 1 to 10, this hearing was an 11 for Ripple".
By way of introduction, Hogan laid out that there are currently four open motions in the case. These are, on the one hand, the SEC's motion to inspect Brad Garlinghouse's and Chris Larsen's financial records; the SEC's motion to strike Ripple's "fair notice" defense; Garlinghouse's and Larsen's motion to dismiss the individual lawsuits; and Ripple's motion for disclosure of documents as to why it took the SEC 7 years to sue Ripple.
During yesterday's hearing, however, the focus was solely on the first request, the financial records of the two Ripple chiefs. The SEC is asking for very detailed information about bank accounts, checking accounts, and any financial dealings. Garlinghouse and Larsen have already disclosed to the SEC their trading financial documents, which show when and how Ripple chiefs sold their XRP.
However, the SEC is not satisfied with this. And according to Hogan, there is only one reason for this: "The SEC is trying to get these detailed records in order to make rich guys look bad. […] They want to make them look filthy rich and leave a bad taste in the judge's mouth." According to Hogan, however, Judge Sarah Netburn recognized this by asking:
Do you have some evidence that the trading financial records are incomplete or somehow fraudulent?
According to Hogan, the SEC didn't have a "good answer" ready, which is why he believes the SEC "for the most part" won't get what it wants.
The two "bombshells" in favor of Ripple
First there was Judge Netburn's bombshell when she interrupted Garlinghouse's attorney Matthew Solomon to say, "My understanding of XRP is that not only does it have a currency value, but it also has a utility and that utility distinguishes it, I think, from Bitcoin and Ether. Is that correct?". As Hogan states, this is an extremely positive signal for Ripple:
Now the comment itself shows that the judge has done some research […] even the logic is faulty, the statement is premised on two humongous things. One that XRP has a currency value and two that XRP has utility. First no matter what the SEC might be trying to argue, a currency and a security are by definition an opposite.
So Judge Netburn buys Ripple's argument that it has utility, "at least at this point in time." This is exactly what Ripple wants the court to believe, as Hogan says:
When she first was hawking about it and said currency and utility, I thought she was Chris Larsen's attorney […] Boom. Wow!
Even though Analisa Torres is the main judge of the trial, Netburn will play an important role in the proceedings. Hogan elaborated, "You better believe that judge Torres is very likely saying the same thing or at least knows that Netburn is feeling that way."
Netburn will make a recommendation regarding Summary Judgment and is also responsible for mediation, making her involved in the "two most important junctions of this case. If I am Ripple, I would feel pretty good" Hogan said.
The second bombshell  was less flashy, but no less significant. Thus, an attorney for the SEC stated that under U.S. securities laws, "only Ripple and affiliates of Ripple can have sold XRP illegally". Hogan analyzed:
Subscribe to our daily newsletter!
No spam, no lies, only insights. You can unsubscribe at any time.

Why is that super important? That means that the exchanges that delisted XRP 2 months ago were not and would not be violating securities laws if they re-listed XRP for sale and begin to sell it again. I think re recently saw one exchange that re-listed XRP. So I wonder if there is perhaps a slew of non-action letter request coming or already received by the SEC, and if so, I wonder if we see XRP for sale in the US again.
Crypto News Flash does not endorse and is not responsible for or liable for any content, accuracy, quality, advertising, products, or other materials on this page. Readers should do their own research before taking any actions related to cryptocurrencies. Crypto News Flash is not responsible, directly or indirectly, for any damage or loss caused or alleged to be caused by or in connection with the use of or reliance on any content, goods, or services mentioned.