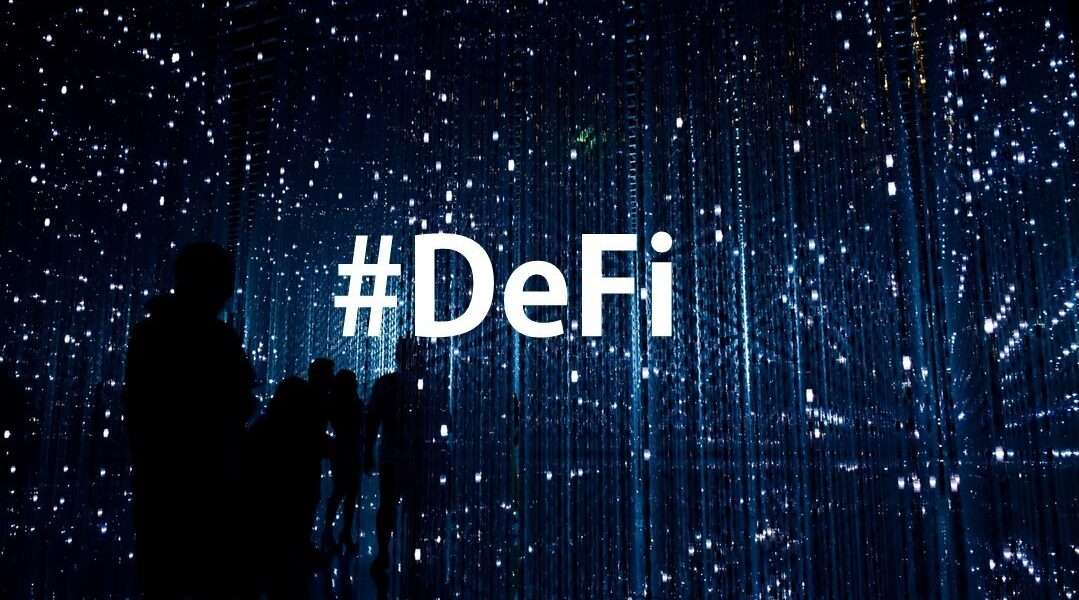 At a time when Bitcoin's momentum has slowed and is graduallly consolidating, DeFi coins offer the best value for investors in April, Data Dash believes.
It listed the coins to watch, including the market leaders Uniswap and SushiSwap, as well as the lower market cap coins like Warp Finance and 1inch.
---
The decentralized finance sector has continued to grow and is setting new highs in user numbers and total value locked. While the price momentum of most DeFi tokens has slowed down, Data Dash believes they still offer the best value in the current market. The popular YouTube channel listed the DeFi cryptocurrencies to watch in April for maximum returns.
Nicholas Merten, the founder of Data Dash revealed that he believes DeFi tokens will hit new highs in the next two weeks.
Decentralized finance is hands down going to be probably the top performer in this market in the broad sense of things. Surely NFTs if you're talking about a much smaller market size might have greater multiples in the grand scheme of things, but if you want to find that perfect risk-reward bet, it exists in DeFi. And there's still a ton of great plays and opportunities out there in the market.
The small caps
Merten's first DeFi token to watch is dHedge DAO (DHT), a synthetic assets trading platform on Ethereum. While it's powered by Synthetix, the analyst believes it has greater potential.
To give you the one-sentence pitch, it allows anyone to become a hedge fund and allows other participants to invest and copy-trade any fund. I think this is an extremely powerful idea. How can it not be when it allows anyone to build their own hedge fund?
DHT is trading at at $4.15 at press time, up 2% in the past 24 hours. It has shot up from $0.86 on January 1. However, it's still one of the smallest DeFi tokens, with its market cap at just $41.3 million.
Merten is also keeping an eye on 1inch, the leading Ethereum DeFi aggregator. It pools liquidity from the order books of Uniswap, SushiSwap, Kyber Network and other market leaders.
If you really want to consider gas efficiency, maximizing liquidity and minimizing slippage, 1inch is the exchange. If you"re talking about the fundamental basis, or even the technical basis, this is the play that has a chance to leap up. On a market cap basis, it's below $1 billion in total market cap. SushiSwap is more than twice that and Uniswap is 15 times that, so again, you've got more general upside potential with it being a small cap.
Investors must also keep an eye on Warp Finance, a project seeking to unlock the liquidity in DeFi.
The reason I like Warp Finance (WARP) is because they did something no one had done at the time. This is the ability to lock up liquidity provision tokens in decentralized exchanges and being able to use them as collateral. That is really cool value proposition.
The market leaders
While there's great value in the small caps, investors must also keep an eye on the market leaders. These include Uniswap (UNI) and SushiSwap (SUSHI) which are the biggest players in the market. Merten's technical analysis indicates that they are due for a break out in late April.
I think above all, both play are set up for upside. I'm not being negative against one or the other.
Lastly, the yield farming leader Yearn Finance could also offer great upside in April. The platform's YFI token has been testing the same support level since November. "Now we are waiting for that moment for it to break above 1 bitcoin and start to really reverse the cyce," Merten told his 426,000 subscribers.
This is not a fundamental play for me, it's purely technical. The longer the base, the bigger the breakout. And in DeFi, four months of consolidation sideways, it's really interesting to me.