The pioneer meme coin, Dogecoin (DOGE), has long been in the spotlight. However, a new pioneer, Bitcoin Spark (BTCS), could be the next big thing.
Will Dogecoin go up?
While DOGE is still trading well below its all-time high, it does have the potential to go up. The coin's low fees make it an attractive option for microtransactions, which could increase adoption in a favorable crypto market. Additionally, its community and endorsements from public figures could increase its popularity further, which is essential for the value appreciation of a meme coin. However, while Dogecoin (DOGE) has ranked among the top 10 cryptocurrencies due to its lighthearted origins and meme-driven appeal, its long-term viability relies on substantive advancements. The crypto landscape is evolving, and real-world use cases aside from P2P transactions are becoming key factors for the growth and adoption of these digital currencies.
Bitcoin Spark: The next generation of cryptocurrency?
Bitcoin Spark is a new crypto project that introduces various innovative technologies to the blockchain with the aim of becoming a self-sustaining revenue network that allows its network participants to remain profitable while maintaining a limited supply.
Bitcoin Spark pioneers the Proof-of-Process (PoP) technology. This innovative consensus mechanism is a cross between Proof-of-Work (PoW) and Proof-of-Stake (PoS), requiring miners/validators to stake and provide processing power to the network for them to confirm blocks and earn rewards. The PoP is combined with a unique algorithm that restricts linear rewards based on raw processing power or stake size to ensure rewards are distributed more fairly.
Additionally, the project's development team will offer a comprehensive application that will serve as mining software before the network's repository is made public for developers to create their own. The application will be compatible with Windows, Android, iOS, Linux, and Mac OS, allowing users to mine by permitting secure and isolated access to their device's processing unit. And the miners will be able to set the number of device resources permitted for mining use. This approach ensures anyone can profitably mine BTCS while simultaneously increasing the network's security.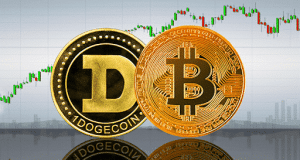 The processing power contributed by miners is rented out to organizations or individuals who require remote computing power through the Bitcoin Spark network. Those using the network for this service will be required to pay with BTCS. And the ability for unlimited devices to provide processing power to the network suggests infinite revenue-generation potential. The revenue earned from the decentralized CPU/GPU is allocated to the mining pool. The mining rewards will run on an elastic system that takes into account the ecosystem's revenue, the price of BTCS, and the total number of miners. If more revenue is generated, the rewards minting is reduced in proportion to the revenue, moving the minting endpoint further away. Consequently, accomplishing the project's objective.
Bitcoin Spark will also overlay supplementary services within its network to boost revenue generation. For example, the network takes advantage of the booming marketing industry by providing small unobtrusive space for advertisements on its website and application. Miners and network participants will receive 50% of the revenue generated with additional rewards for policing the ads.
Bitcoin Spark is in its Initial Coin Offering (ICO) stage and has already conducted audits to ensure investor safety. The ICO is in Phase 2, selling BTCS at $1.75 and including a 15% bonus.
Conclusion
While Dogecoin's journey from a playful meme coin to a recognizable digital asset has been remarkable, the potential of Bitcoin Spark to be the next big phenomenon cannot be ignored.
For more on Bitcoin Spark:
Website: https://bitcoinspark.org/
Buy BTCS: https://network.bitcoinspark.org/register
Crypto News Flash Disclaimer: This publication is sponsored. Crypto News Flash does not endorse and is not responsible for or liable for any content, accuracy, quality, advertising, products, or other materials on this page. Readers should conduct their own research before taking any actions related to the company. Crypto News Flash is not responsible, directly or indirectly, for any damage or loss caused or alleged to be caused by or in connection with the use of or reliance on any content, goods, or services mentioned in the press release.
This article is provided for informational purposes only and is not intended as investment advice. The content does not constitute a recommendation to buy, sell, or hold any securities or financial instruments. Readers should conduct their own research and consult with financial advisors before making investment decisions. The information presented may not be current and could become outdated.
By accessing and reading this article, you acknowledge and agree to the above disclosure and disclaimer.