Crypto analyst Lark Davis has shared in a new video on YouTube the steps to earn x77.7 profit.
The analyst further shared a list of cryptocurrencies that he is considering buying.
---
Lark assures that right now is a great opportunity to buy altcoins and earn up to 77.7X. But, for various reasons, not everyone can earn on the altcoin market. In this piece, we review the main steps that Lark Davis highlighted in his trading strategy.
Buy low, sell high
The "Buy low, sell high" strategy is one of the most popular and effective ways to make money in the cryptocurrency market. Unfortunately, many investors wait until the price of the altcoin they plan to buy reaches a new all-time high, and only then decide to purchase it. The good news for crypto investors is, right now the price of most altcoins is down 40-50-60 percent, and there are many great altcoins on the market that have been blown away by the market, and are a great buying opportunity.
HOLD IT
The second reason many investors don't make money is that they don't hold their assets long enough. Do not sell your assets after seeing the first profit, so selling a position with a surplus of 20 percent you run the risk of losing 2000 percent of profits or even 20000 profit. Such profit is more than possible in the cryptocurrency market, and you just need to learn how to hold assets long enough to get the maximum profit from them.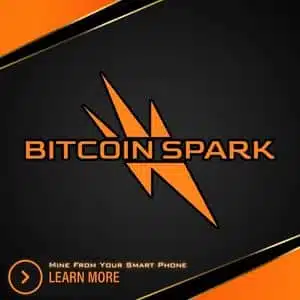 Volatility is normal
Additionally, Lark wants to remind us that the cryptocurrency market has giant volatility. You can wake up in the morning and see your asset down 40-50 percent. Don't sell on panic, it's just part of the altcoin investing game. Sometimes there are situations when an investor sells an asset with great fundamentals, a great team, an amazing technology just because of market volatility.
Managing risks
One of the main steps to getting a 77.7X profit is to manage your risk. The most common mistake Lark notices among beginners are to invest 100 percent of his portfolio in one of the assets in order to maximize profits. Don't forget that any altcoin can lose most of its value and fall by 90 percent and the investor risks losing his money. Lark Davis recommends investing no more than 10 percent of your portfolio in one asset, and then if the altcoin price falls heavily, the investor will not lose much money, and if the price rises 10 or 20 times, the profit will still be huge.
Don't forget to sell
The fifth step to remembering to make a profit on the crypto market is that you must not forget to sell your assets. No matter how many times the token grows, you won't make a dime profit until you click the "Sell" button. Most altcoins grow at an incredible rate after which they fall to the bottom. This does not apply to Bitcoin (we keep it forever) and some altcoins, but still, 9 out of 10 altcoins will fall sooner or later, so don't forget to sell them.
Secure your financial freedom
Another important step is to maintain financial freedom. After making huge profits in the altcoin market, some people spend that money on unnecessary things. If you want to keep winning and multiplying that money, it's better to spend it on buying Bitcoin, staking, and reinvesting them. The main goal of this move is to transfer money from high risk to low risk. You can also consider buying an apartment to rent it out and make a passive income or investing that money in a business. In this case, you will not care whether the market is falling or rising, you will always have income, which will not be associated with the cryptocurrency market.
Altcoins Lark Davis buys
And as usual, Lark Davis shared a list of cryptocurrencies that he is considering buying. Don't buy them blindly, don't forget to study the information before buying. So, this time Lark advises to pay attention to:
Moonbeam (GLMR)

Acala (ACA)

Oasis Network (ROSE)
Trader Joe's tokens
Crypto News Flash does not endorse and is not responsible for or liable for any content, accuracy, quality, advertising, products, or other materials on this page. Readers should do their own research before taking any actions related to cryptocurrencies. Crypto News Flash is not responsible, directly or indirectly, for any damage or loss caused or alleged to be caused by or in connection with the use of or reliance on any content, goods, or services mentioned.