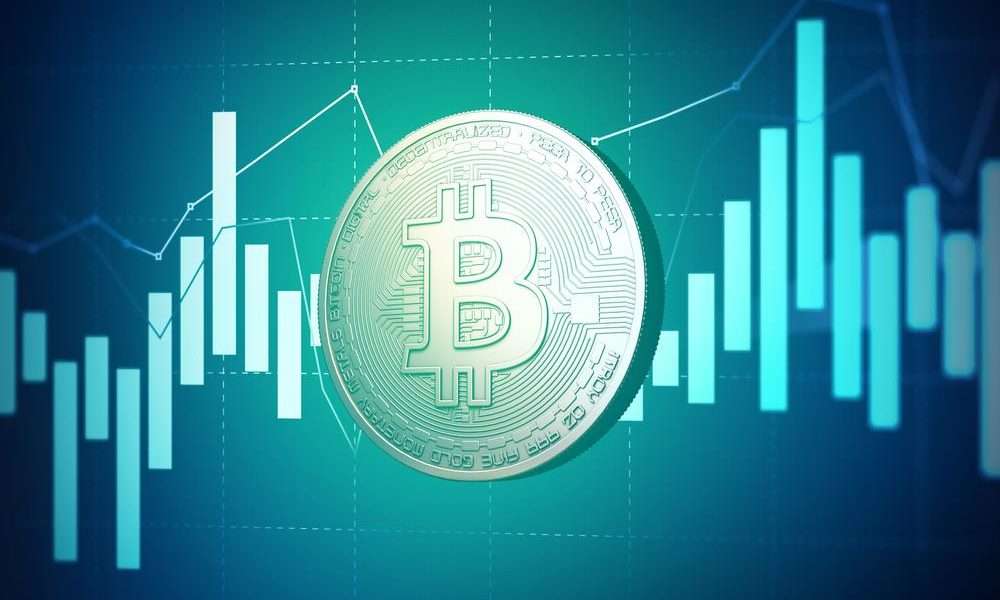 Trading competitions are getting more popular than ever in todays crypto space.
Bybit is incentivizing participation with a 20% discount on trading fees, and the chance to bag up to $9,400 in USDT bonuses.
---
Although the market for spot exchanges is now well-saturated, the crypto-derivatives segment still appears to have plenty of momentum left in it. As such, there have been plenty of new entrants to this market over the last two or three years. These include Binance, Bybit, FTX, and Delta exchange.
Crypto derivatives are a lucrative business, offering a number of advantages for exchanges compared to spot trading. Most exchanges offer high leverage of up to 100x, or 125x in the case of Binance. Leverage allows the trader to level up their profit potential, but it also allows the exchange to level up trading fees, without having the custody headache of the magnified trade volume.
Therefore, it's unsurprising that derivatives exchanges are willing to spend big in a bid to make their venue as attractive as possible to traders. This is where trading competitions come in. Trading competitions provide exchanges with a way of attracting new business, by incentivizing traders to increase their trading volume so they can earn prizes.
Given the prizes at stake, it seems like a sound strategy. The best hope for the exchange would be that if the traders have a positive experience, they'll keep on trading even after the contest has ended.
Do trading contests work?
One measure of whether or not trading contests work would be to examine metrics such as volume and user numbers during and after the events.
One of the biggest in the last year was Bybit's BTC Brawl, where the Singapore-based exchange hosted over 7,600 participants from 54 countries to compete for a share of a 100 BTC prize fund. The event took place from November 28 to December 12.
The chart below shows the trading volumes in the periods before, during, and after the contest, with the blue arrow indicating the days that the contest was running.
Source: Skew.com
As you can see, significant differences are that there were a few peak trading days before the contest opened. Comparing these volume charts to the price of Bitcoin, it seems apparent that traders are more enthusiastic about trading Bitcoin's price movements than for the chance of winning a prize, as the volume spikes on Bybit correspond with Bitcoin's most volatile periods.
However, according to Bybit's blog, the company gained over 100,000 users between the end of 2019 and April 2020. So perhaps if Bybit's goal was to increase long-term user numbers rather than see any immediate spikes in trading volume, then the contest was an evident success.
We can compare the trading volume theory to a recent contest held by Binance. The exchange giant was offering a prize fund of $200,000 for traders in its quarterly futures contracts, as a celebration for its third birthday.
Here's the chart showing trading volumes before and during the trading contest, with the blue arrow representing the contest period.
Here's the corresponding Bitcoin chart from Coinmarketcap.
Once again, it's evident that the volatility of Bitcoin on June 11 and 14 generated more volume than the trading contest did over its duration.
Exchanges such as Bybit and Binance are savvy enough to know that the price of Bitcoin is a bigger lure for traders to open a position than the offer of prizes. Therefore, it seems more likely that user acquisition is the goal. This would make sense, given that the lifetime value of a long-term trader is worth far more to the exchange than the trading fees incurred during a contest.
Furthermore, both Bybit and Binance will be eyeing up the market share of previous reigning leader BitMEX, which is known for frequent downtime and a user interface that's not particularly beginner-friendly. Therefore, it seems most likely that the trading contest is designed to lure in users to "try" a new platform, but once they can see the benefits of no downtime and a friendlier interface for themselves, they won't move back again.
If it ain't broke
Evidently, Bybit has faith in the concept of the trading contest being good for business, because the Singapore-based exchange is once again offering some lavish prizes. The World Series of Trading (WSOT) is currently open for pre-registration until July 30, and during August, traders will fight it out for their share of 200 BTC ($1.8 million in current prices) worth of prizes. Traders are rewarded based on the percentage of profits they can turn in, meaning that even amateur retail traders can compete with professional fund managers from institutions.
Bybit is also incentivizing participation with a 20% discount on trading fees, and the chance to bag up to $9,400 in USDT bonuses. The company plans to run similar events on a biannual basis in the future.
Another contest opening up this summer is the launch party for new trading platform, Digitex Futures. Digitex operates a zero-commission model, so rather than driving volume to collect fees, its contest is a straightforward giveaway to any traders who are online at the time of the event. Users only need to have an account with a minimum deposit threshold, and Digitex plans to distribute $250,000 worth of its own DGTX tokens to random users during a six-hour live trading event on July 31.
Bybit and Digitex are clearly betting big on these kinds of contests and giveaways to generate a new loyal base of traders that will help it in their bid to catch up with rivals like BitMEX.