By staking USDT on Tokex.pro, you can earn annual rewards of up to 24%, depending on the staking pool you join. 
Staking can be a smart way to grow your cryptocurrency holdings and earn rewards.
---
Staking is a way to grow your cryptocurrency holdings while minimizing risk. Just by putting cryptocurrency or token in a staking wallet, you may be rewarded, thanks for your work supporting the network of a particular coin. And if you're interested in staking USDT, Tokex.pro offers staking pools with up to 24% annual rewards!
What is Crypto Staking?
Crypto staking is a process that involves holding a particular cryptocurrency in a wallet for a specific locking period and participating in the validation and verification of transactions on the blockchain network. 
Staking provides a more energy-efficient and cost-effective alternative to the traditional mining process, where miners use computational power to verify transactions.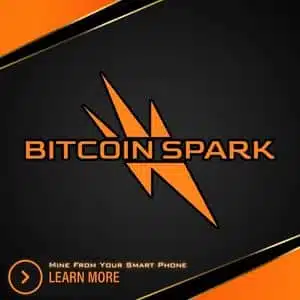 Staking pools are a way for crypto users to participate in the staking process and receive rewards in proportion to their coin amount of staked coins. By pooling their resources with other stakers, users can enjoy more consistent returns and reduce the risks associated with staking alone.
The Advantages of Staking USDT on Tokex.pro
Tokex offers staking pools for USDT, one of the most popular stablecoins in the crypto market. Stablecoins like USDT are designed to maintain a stable value pegged to a particular fiat currency, making them less volatile than other cryptocurrencies.
USDT, or Tether, is a stablecoin that is pegged to the US dollar. This means that for every USDT token in circulation, there is a corresponding US dollar held in reserve. This stable value makes USDT a popular choice for traders and holders who want to hold a cryptocurrency with less volatility than other cryptocurrencies like Bitcoin or Ethereum.
By staking USDT on Tokex.pro, you can earn annual rewards of up to 24%, depending on the staking pool you join. The platform offers a range of staking options, with different lock-up periods and reward rates, to suit your needs and goals.
One of the benefits of staking USDT on Tokex.pro is that the platform is easy to use, even for beginners. Simply deposit your USDT into the staking pool of your choice, and start earning rewards. The rewards are automatically distributed to your wallet, making the process seamless and hassle-free.
Another benefit of staking on Tokex.pro is that the platform offers a range of other services, including trading, crypto loans to borrow stable coins, allowing you to maximize your crypto. Plus, the platform is built with security and compliance in mind, offering 2FA measures and other security protocols to protect your account and funds.
Is Staking Right for You?
The value of cryptocurrencies can be volatile, and staking involves locking up your funds for a period, which means you won't be able to access them until the lock-up period ends. However, if you're willing to take on some risk for the potential rewards, staking can be a great option. 
Staking can be a smart way to grow your cryptocurrency holdings and earn rewards, in this case, USDT. If you know you are interested in earning rewards through staking, you may consider exploring the staking pools available on Tokex.pro. It's worth noting that staking pools may have a limited capacity and could close once they reach their maximum limit. However, new staking pools may emerge in the future, offering additional opportunities to participate.
With staking pools on Tokex.pro, you can earn rewards without having to put in expensive mining equipment or dedicate your time to complex mining processes.
Crypto News Flash does not endorse and is not responsible for or liable for any content, accuracy, quality, advertising, products, or other materials on this page. Readers should do their own research before taking any actions related to cryptocurrencies. Crypto News Flash is not responsible, directly or indirectly, for any damage or loss caused or alleged to be caused by or in connection with the use of or reliance on any content, goods, or services mentioned.