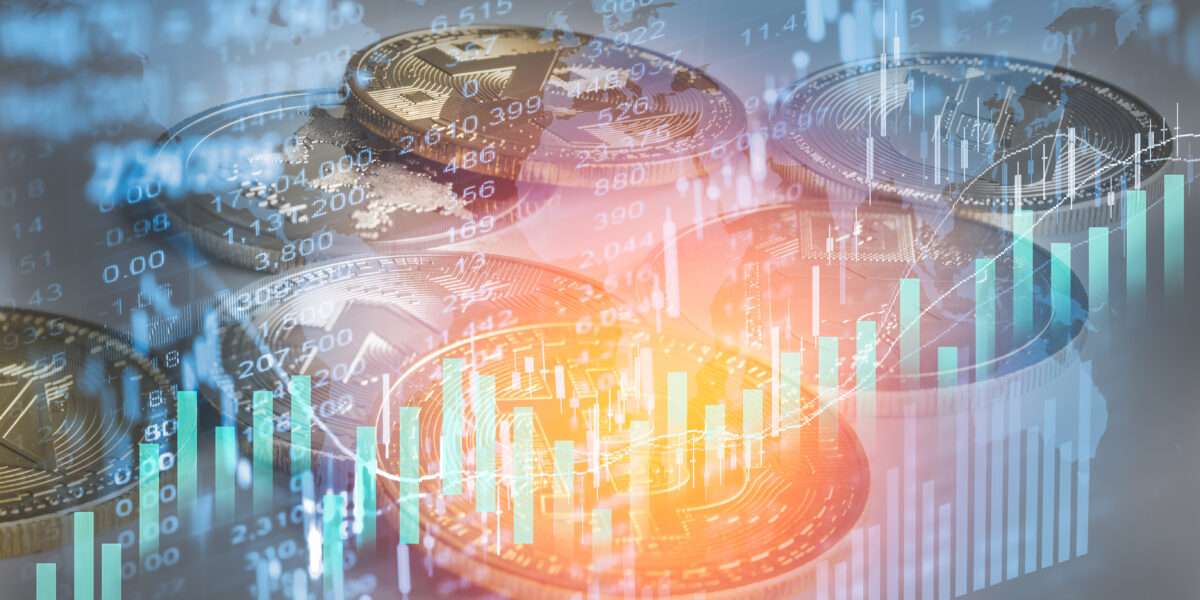 The renowned trader has revealed the five altcoins/BTC pairs he believes will take off in February and March, including Celer Network and Harmony.
Crypto Michaël believes that the current bull run is just the beginning and that a bigger market push is set to take place starting in April and May.
---
It's altcoin season, and every savvy investor should learn the best altcoins to bet on for maximum gains, as popular crypto trader Michaël van de Poppe recently claimed. "Crypto Michaël" disclosed the five altcoins he is monitoring while the market will rally. The trader believes that while altcoins are already seeing massive gains, the market is just getting warming up.
"We're seeing strength on the altcoins, and we're seeing them wake up. [However] the actual alt-season will happen during the summer when the entire market has made certain corrections. It will then start to accelerate even more than what we're seeing right now," he told his 30,000 subscribers on YouTube.
Once again, the real #altcoin summer and cycle still has to start.

We haven't seen anything yet.

— Michaël van de Poppe (@CryptoMichNL) February 15, 2021
The first altcoin on his watch list is Cosmos, a coin that has grown 70% over the past seven days. ATOM is now trading at a new all-time high of $26.90. For this reason, investors should try to target the ATOM / BTC pair. Michaël thinks this pair is about to break out.
You have to define the levels you want to get it on through this pair [ATOM/BTC] rather than through the USDT pair. [But] we still have to make a higher low on the trend for Cosmos.
Celer, Harmony and TomoChain
The Amsterdam-based trader is also bullish on the Celer Network. Just as with Cosmos, he believes that traders should seek to get in through the CELR/BTC pair, rather than through CELR/USDT. The latter has been on a surge in recent days, denying investors an entry point.
The CELR/BTC pair recently lost its long-held support at 0.00000025 but has since then flipped back and is on an uptrend. The last time this pair bottomed, it then went on a bull run that saw it set a new record. However, this won't happen in a few weeks. Michaël predicted that the record-setting bull run for the CELR/BTC pair will start in April or May.
Michaël also has Harmony on his radar. As with the other two, its ONE/USDT pair has been a parabolic run in recent weeks, setting higher highs and lows. The upside has great limitations, Michaël told his subscribers. The ONE/BTC pair, however, is only getting started on its uptrend, affording investors a great entry point.
Dia, the open-source oracle platform for DeFi apps, is also one to watch. Its DIA/BTC pair has been facing resistance and could possibly dip further soon. However, once it finds support and breaks the resistance, which stands at 770 sats (0.000007), it will take off. The trader predicts that it will hit 0.00025, a 3,470% spike.
#DIA is still acting strong after this retest and bounced with 55%.

Next target zones are $4.15-4.25 & $5.30-5.50. pic.twitter.com/xadUi5rFGJ

— Michaël van de Poppe (@CryptoMichNL) February 16, 2021
The last coin on Michaël's radar is TomoChain.
The idea is simply the same [for the TOMO/USDT pair]. However, we've accelerated already towards the 1.618 Fibonacci level. Regardless of that fact, I'm still assuming we get a dip and then the uptrend continues. […] We're still consolidating. If the Bitcoin pair starts to run towards 0.000012, we can see that the price will go 3x from here.