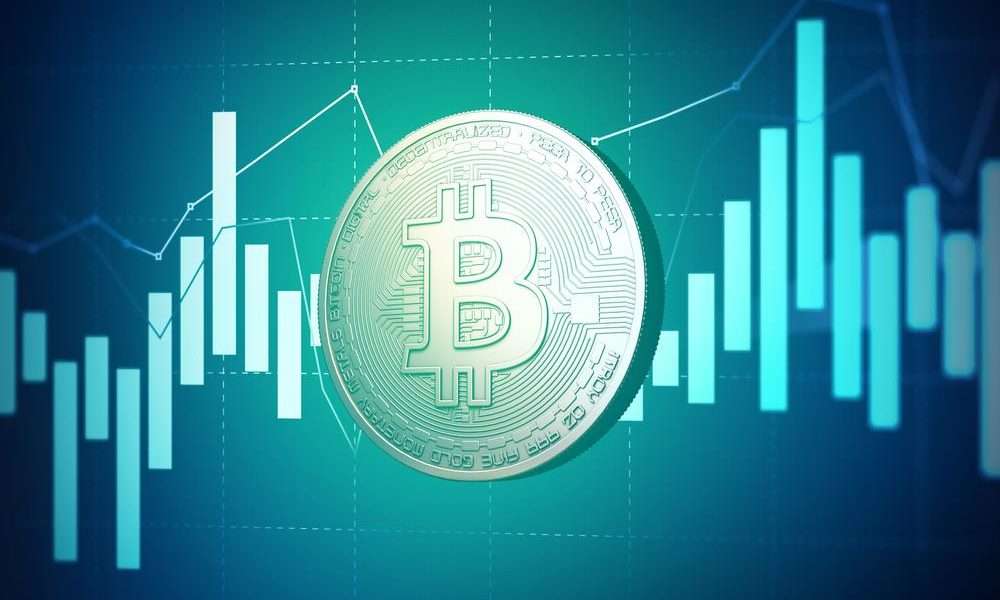 The Bitcoin price fell from $9,500 to $8,100 within a few minutes, a drop of more than 15%.
Experts are currently discussing whether the bull run of the last few days is over for the time being.
The Altcoin market follows Bitcoin and also shows double-digit losses.
---
After Bitcoin had shown a bull run from just under $8,000 to an interim $10,060 in the last few days, Bitcoin suffered a major sell-off a few hours ago and fell to $8,100. At the time of writing, the Bitcoin price was able to stabilize at $8,600 and has been trending sideways since then. The market capitalization of Bitcoin has also fallen from $167 billion to $158 billion.
According to data from the analysis platform Skew.com, in just 25 minutes long positions on BitMEX worth more than $200 million were liquidated. A similar volume was last observed on March 12, when Bitcoin fell from $7,700 to a temporary $3,700. The derivatives exchange has often been criticized for influencing the Bitcoin price by high liquidations.
Experienced Bitcoin trader Josh Rager describes that the important support along the $9,100 mark could not hold and BTC has crashed to $8,100. If Bitcoin can manage to close above the $8,400 mark on the daily chart, a further rise could follow. He points out to his followers that volatility is likely to be very high in the coming days.
Tick tock it's officially Sunday UTC, time to let the $BTC games begin

$9100 couldn't hold – that was a key area

Bitcoin looks like it hit local top and to be heading down to $7k land if this closes below $8400 (grey box)

Expect more volatility today – seat belts pic.twitter.com/t5DVJB149x

— Josh Rager ? (@Josh_Rager) May 10, 2020
HornHairs says that Bitcoin must close above the $8,530 mark on the 12-hour chart to keep the bulls in place. He also describes that volatility is likely to increase sharply in the coming days. He believes that a further drop in price to $7,000 is possible.
Lots riding on the next 24 hours.

Want to see 12H, followed by the daily, close above $8530 to confirm a sweep into pivotal level.

Close below and we have our first significant HTF break in MS to the downside since the bottom.

Happy Halving, call your mom. #Bitcoin pic.twitter.com/6pnt1uA52m

— HornHairs ? (@CryptoHornHairs) May 10, 2020
Big Chonis Trading describes on Twitter that the next few days are a good opportunity to buy Bitcoin and make short-term profits. Bitcoin needs to keep the important support along the $8,600 mark to be able to start the next uptrend in the long run from this base. The sudden drop in price also means that a CME Bitcoin futures gap has arisen at just under $10,000.
Such "gaps" occur when the Bitcoin price at market closing time in the traditional CME financial market deviates significantly from the opening price on Monday. The Bitcoin Futures market is only open from Monday to Friday, so there is now a difference between Friday's closing price of almost $10,000 and tomorrow's opening price.
In the past, such gaps were often closed relatively quickly, so that this development could also occur this time. The Altcoin market around Ethereum and XRP continues to show a strong correlation with Bitcoin and also shows double digit losses.
Experts disagree whether Halving is bullish or bearish
Although Bitcoin has shown a strong performance over the last 7 days, the crash has made some investors anxious. Although the halving is still almost 2 days away, there is still no common consensus on whether the price will continue to rise or fall. Prominent Bitcoin expert Anthony "Pomp" Pompliano thinks that the policy of endless money printing by the FED and other central banks around the world will drive up the price of BTC:
This (halving) will see a programmatic decrease in the incoming daily supply of Bitcoin from 1,800 per day to only 900 Bitcoin per day. That supply shock has historically led to a material price increase over the following 18–24 months.