A crypto observer believes Musk plans to use Bitcoin to get a lot of users into renewable energy. 
Tesla gets "environmental credits" from selling its zero-emission cars of which some are sold to auto manufacturers who do not yet have zero-emission vehicles.
---
Tesla CEO Elon Musk has over the past few months become the major catalyst of the recent Bitcoin struggle. His influence on the digital asset started when he announced that Tesla would accept Bitcoin as payment. This boosted the price to an all-time high of $64,000. When the excitement was still high, Elon Musk made another tweet to announce the decision by Tesla to suspend Bitcoin payments. The Bitcoin price took a nosedive to fall below $40,000 in response. As many Bitcoin enthusiasts continuously bash Musk, a Twitter user and crypto observer identified as CroissantEth thinks Musk could have a bigger plan.
Tesla may seek $BTC as a solution to promote renewable energy
Ark Invest, a top Tesla shareholder and Bitcoin investor recently published a report on solar energy and Bitcoin mining. According to CroissantEth, this report provides a hint to the "end game" of Musk's activities.
Most importantly, Ark published an article demonstrating research on Solar Battery $BTC mining

The research seems to hint at a $BTC use case for Tesla regarding energy provision & efficiency, one that Tesla's team mentions later in this thread

& the results are very promising pic.twitter.com/dYOviOZSdG

— croissant (@CroissantEth) June 1, 2021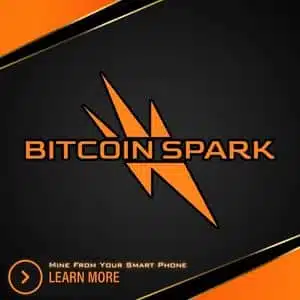 Ark Invest argued that Bitcoin mining contributes to the overall share of the grid, and consumes more energy generated from renewable carbon-free resources.
A world with BTC is a world that, at equilibrium, generates more electricity from renewable carbon-free sources.
It is important to note that Tesla's main business is in solar panels, solar roofs, and batteries. According to the observer, over 13 states in the US require that vehicles sold in their state have zero emission. Tesla makes a lot of money from this as it gets "environmental credits" from selling its zero emission cars, with some of these credits sold to auto manufacturers who do not yet have zero-emission vehicles.  
>> Buy Bitcoin quickly and securely with PayPal, credit card or bank transfer at eToro.
Visit Website
<<
Chrysler agreed to buying billions of dollars worth of these credits, & it made up 7% of Tesla's total revenue ($428M) last year.
ALSO READ: Elon Musk hands Bitcoin another blow but Tron's Justin Sun says he has it covered
Musk has a bigger plan for Bitcoin
Tesla CFO Zach Kirkhorn revealed that their profit may decline in the future as companies have come up with carbon-free alternatives to bypass this. With the possibility of having its huge profits taken away, Tesla may seek BTC as a solution to promote renewable energy. 
Its powerwalls usually run into excess, and according to the observer, it could be re-routed in BTC mining with a GPU. He stated that Tesla may soon announce Bitcoin mining with the excess energy generated by their Powerwalls. 
To me, it looks very possible Tesla may soon announce a renewable way of mining $BTC by using excess energy generated by powerwalls, one which can be used by anyone with Tesla roofs, panels, cars, & more! 
CroissantETH stated that Musk's goal for SpaceX is to create a sustainable society on Mars. Since solar is the main source of energy on Mars, BTC may be the ideal currency. His bigger plan is to use Bitcoin to get a lot of users into renewable energy. 
He thinks Musk has no intention to FUD Bitcoin.
We might see a huge narrative change. This will actually attract people to use renewable energy for $BTC, and potentially bring in hundreds of millions of users. I don't believe Elon would FUD $BTC after investing without a plan…
According to the report, Bitcoin may take a rebound as many may get back into the market when this becomes the case.
Best Crypto Exchange for Everyone
Invest in Bitcoin (BTC) and over 200+ cryptocurrencies on America's most trusted crypto exchange.
Buy Bitcoin (BTC) easily and with low fees via PayPal and credit card.
Enjoy super-low trading fees and access to more than 400 trading pairs.
Coinbase is regulated by the SEC and FINRA in the USA, and by CySEC and FCA in Europe.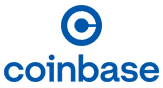 100,000,000 Users
Crypto News Flash does not endorse and is not responsible for or liable for any content, accuracy, quality, advertising, products, or other materials on this page. Readers should do their own research before taking any actions related to cryptocurrencies. Crypto News Flash is not responsible, directly or indirectly, for any damage or loss caused or alleged to be caused by or in connection with the use of or reliance on any content, goods, or services mentioned.