The world of cryptocurrency trading has experienced significant growth. As more individuals seek to capitalize on the potential profits offered by cryptocurrencies, innovative trading methods have emerged. One such method gaining popularity is copy trading, which allows individuals to replicate the trading strategies of experienced traders and potentially replicate their success. 
In this article, we will explore the concept of copy trading in the cryptocurrency market, how it works, and the key factors to consider when evaluating and selecting a social trading platform. Additionally, we will delve into risk management strategies in crypto copy trading and highlight some best practices for successful cryptocurrency trading.
Introduction to Cryptocurrency Copy Trading
Copy trading involves automatically copying the trades of experienced traders. It enables less-experienced traders to benefit from the expertise and success of seasoned professionals without requiring an in-depth understanding of market analysis and trading strategies. 
Several platforms facilitate copy trading in the cryptocurrency market. Established projects such as eToro, Investments, NAGA, and Bybit have gained recognition for their user-friendly interfaces and comprehensive copy trading features. These platforms provide a social trading environment where traders can connect, share insights, and automatically replicate trades.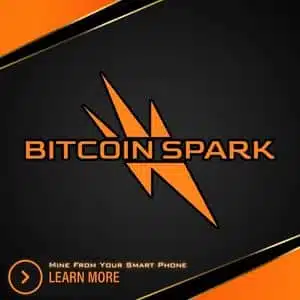 Moreover, there are new and exciting developments in the field of copy trading. BIDSBEE, a forthcoming social trading platform, aims to revolutionize the way traders interact and copy trades. BIDSBEE plans to provide an intuitive and feature-rich platform for copy trading. You can stay updated on the platform's release by visiting BIDSBEE.com or following their LinkedIn profile for the latest updates: https://www.linkedin.com/company/bidsbee.
How Cryptocurrency Trading Works
It is essential to understand the fundamentals of cryptocurrency trading. Cryptocurrencies are digital assets that utilize cryptography for secure transactions and control the creation of additional units. Trading cryptocurrencies involves buying and selling these digital assets on various cryptocurrency exchanges. 
Cryptocurrency markets operate 24/7, and their volatility presents both opportunities and risks for traders. To make informed decisions, traders analyze market trends, technical indicators, and fundamental factors that may impact the price of cryptocurrencies. Copy trading simplifies this process by allowing individuals to follow the trades of experienced traders.
Evaluating and Selecting Experienced Traders
It is crucial to evaluate and select experienced traders whose trading strategies align with your goals and risk tolerance. Platforms offering copy trading typically provide tools to assess the performance of traders, including historical data, risk metrics, and portfolio composition.
It is advisable to consider multiple factors when evaluating traders, such as their track record, trading style, risk management practices, and market insights. By thoroughly assessing and selecting traders, individuals can increase their chances of replicating successful trading strategies.
Risk Management in Crypto Copy Trading
While copying experienced traders can be beneficial, it is essential to understand that losses can occur, and past performance is not indicative of future results. To mitigate risk, individuals should consider diversifying their copied trades across multiple traders, carefully allocate their funds, and set stop-loss orders to limit potential losses. 
In addition, risk appetite and financial goals need to be clearly understood. Copy trading should be approached with a long-term perspective, and individuals should avoid risking more capital than they can afford to lose.
Best Practices for Successful Cryptocurrency Trading\
To maximize the potential benefits of copy trading and increase the chances of success, it is essential to follow some best practices. These include 
Research and Due Diligence: Conduct thorough research on the traders you intend to copy, considering their performance, trading strategies, and market knowledge. 

Portfolio Diversification: Copy trades from a variety of traders to spread the risk and avoid overexposure to a single strategy or individual.

Continuous Monitoring and Adaptation: Regularly review the performance of the copied traders and adjust your portfolio accordingly to reflect changing market conditions.

Education and Learning: Engage in ongoing education to enhance your understanding of cryptocurrency markets, trading strategies, and risk management techniques.
Conclusion
Copy trading has emerged as a popular method for individuals to participate in cryptocurrency trading and potentially replicate the success of experienced traders. By leveraging the expertise and strategies of skilled traders, individuals can navigate the cryptocurrency market with increased confidence. 
eToro, Investmates, NAGA and Bybit are proven players in the copy trading space, while new projects like BIDSBEE look to bring new innovations to the landscape of social trading platforms.
However, it is crucial to remember that copy trading involves risks, and careful evaluation of traders and effective risk management are vital for long-term success. By following best practices and continuously educating themselves, individuals can enhance their chances of achieving successful outcomes in cryptocurrency copy trading.
Crypto News Flash does not endorse and is not responsible for or liable for any content, accuracy, quality, advertising, products, or other materials on this page. Readers should do their own research before taking any actions related to cryptocurrencies. Crypto News Flash is not responsible, directly or indirectly, for any damage or loss caused or alleged to be caused by or in connection with the use of or reliance on any content, goods, or services mentioned.