The SEC has continued to sue crypto firms with Coinbase and Binance the next scapegoats.
In light of current realities, Coinbase, Ripple, and Binance may join forces to fight for better regulation.
---
The cryptocurrency market has been operating in a regulatory gray area for years, with companies and investors grappling with uncertainty and the lack of clear guidelines. 
However, recent developments suggest that three major players in the industry – Coinbase, Ripple, and Binance – may be considering a collaboration to address this issue and advocate for much-needed clarity in the billion-dollar crypto market.
On Tuesday, Brian Armstrong the CEO of Coinbase stated on Twitter that his firm is proud to represent the industry in court to finally get some clarity around crypto rules. Armstrong gave the statement shortly after the Securities and Exchange Commission (SEC) filed a lawsuit against his firm for allegedly violating regulatory requirements.
Regarding the SEC complaint against us today, we're proud to represent the industry in court to finally get some clarity around crypto rules.

Remember:
1. The SEC reviewed our business and allowed us to become a public company in 2021.
2. There is no path to "come in and…

— Brian Armstrong 🛡️ (@brian_armstrong) June 6, 2023
In recent times, Armstrong has been vocal about the lack of clarity from the SEC regarding how securities laws apply to the crypto industry. One of the key issues revolves around determining which digital assets should be classified as securities and which should be considered commodities.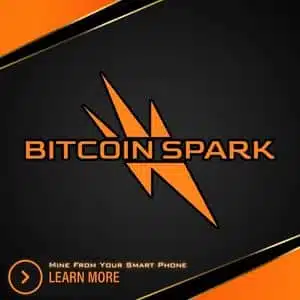 Coinbase escalated the situation in April by suing the SEC for failing to respond to its petition asking for guidelines for digitally traded securities. Coinbase said the lack of clear regulations hampered innovation and created uncertainty for crypto firms. However, the SEC maintained that existing rules already applied to crypto and that no further clarification was required.
Coinbase shared data in a recent video to illustrate its dedication to regulatory compliance and give insight into what it regards as the SEC's inability to cooperate. Coinbase stressed that it reported its "staking" activity 57 times in its S1 report, which the SEC approved. 
Additionally, the trading platform stated that it held private meetings with the SEC on 30 occasions, demonstrating its willingness to engage with regulators and seek guidance on legal compliance. However, critics of Coinbase have pointed out that the SEC's clearance of the S1 report does not necessarily imply that the exchange's core operation is legitimate.
A United Front against the SEC
In a similar complaint against the SEC, Brad Garlinghouse, the CEO of Ripple Labs highlighted on Twitter that the position of the commission's chairman Chair Gary Gensler on crypto industry innovation is "laughable".
>> Buy Binance Coin (BNB) quickly and securely with PayPal, credit card or bank transfer at eToro.
Visit Website
<<
Additionally, Garlinghouse suggested that the SEC's legal actions may be intended as distractions from the "FTX debacle" rather than genuine efforts to enforce regulations or protect investors.
"It's embarrassing to watch an unelected bureaucrat flail like this to mask the fact that he and his agency don't have the power that he so desperately craves. No one is fooled," says Galinghouse.
If it wasn't already clear, it should be now – Chair Gensler's laughable "pro-innovation" stance (as he said today), is exactly the opposite. What this also tells me is that the SEC is throwing lawsuits at the wall and hoping they distract from the agency's FTX debacle.

— Brad Garlinghouse (@bgarlinghouse) June 6, 2023
Similarly, Changpeng 'CZ' Zhao, the CEO of Binance is of the opinion that the SEC didn't file a lawsuit against FTX. 
"They didn't sue FTX," says Zhao while replying to a comment made by Gemini co-Founder Cameron Winklevoss. In a tweet, Cameron stated that being sued by the SEC used to imply that you had done something wrong. However, he noted that it now implies an individual/organization is probably doing something right.
They didn't sue FTX. https://t.co/FVgi5l6VcI

— CZ 🔶 Binance (@cz_binance) June 6, 2023
Overall, a unified approach from Coinbase, Ripple, and Binance could benefit the crypto market in several ways. It could help shape the regulatory landscape by providing valuable insights and recommendations to regulators. Furthermore, by working together, the companies could propose practical frameworks that balance consumer protection and brewing innovation.
Best Crypto Exchange for Everyone:
Invest in Binance and 70+ cryptocurrencies and 3,000 other assets.
0% commission on stocks – buy in bulk or just a fraction from as little as $10.
Copy top-performing traders in real time, automatically.
Regulated by financial authorities including FAC and FINRA.

2.8 Million Users
Get Started
Crypto News Flash does not endorse and is not responsible for or liable for any content, accuracy, quality, advertising, products, or other materials on this page. Readers should do their own research before taking any actions related to cryptocurrencies. Crypto News Flash is not responsible, directly or indirectly, for any damage or loss caused or alleged to be caused by or in connection with the use of or reliance on any content, goods, or services mentioned.