The crypto market has been moving sideways with a few exceptions such as Dogecoin which grabbed headlines during the week owing to Twitter and Elon Musk.
Ripple continues to edge closer to an end on its case brought forth by the SEC, a ceremonious occasion that will see XRP prices soar.
---
The greater crypto market has been moving sideways over the last week. Historically, Bitcoin (BTC) has dictated the movement of the larger crypto market. In the last week, Bitcoin has been unable to break away from the $28,000 resistance level. Despite the slow movement from a majority of top coins like Bitcoin and Ethereum, others such as Dogecoin (DOGE) have dominated with astronomical surges.
In the latest CNF Brief, we take a look at some of the biggest headlines and their potential impact.
Dogecoin added to the Twitter homepage
Dogecoin (DOGE) experienced a rapid 30 percent increase in value after Elon Musk's Twitter homepage showcased the cryptocurrency's emblematic Shiba Inu dog logo, replacing the platform's customary blue bird. The switch was hugely celebrated across the crypto community. It was an illustration of Elon Musk's commitment to see Twitter embrace cryptocurrencies beginning with his favorite digital asset, Dogecoin.
With hundreds of millions of users visiting Twitter on a daily basis, Dogecoin received its first official mega publicity since Elon Musk acquired the social media platform for $44 billion in cash last year.
🐶 Powered by #Dogecoin's +20% pump & @elonmusk's addition of its logo on #Twitter, the #crypto community is talking about $DOGE & #memecoins at a high frequency. Historically, the mainstream's fixation on meme coins signals tops. Read our insight on this! https://t.co/yrZN8UbWS1 pic.twitter.com/a5NUYLD77V

— Santiment (@santimentfeed) April 5, 2023
Going into the weekend, Twitter had switched back to the classic blue bird which has since seen Dogecoin investors dump. However, Elon Musk's commitment is unwavering and long-term holders are confident that he will continue to promote and push its adoption to the masses…Read More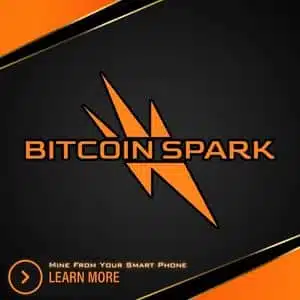 Shiba Inu: Billion-$-project is building on SHIBARIUM
Koyo platform is working on a billion-dollar launch on the Shibaorum Layer-2 platform. It seeks to provide billions of dollars in trading volumes at the Shibarium launch along with massive SHIB burns thereby giving a massive utility boost to the platform.
It is true @KoyoToken is going to send @Shibtoken to $0.001 🚀

TRILLIONS of #SHIB will burn on our upcoming platform on #Shibarium

🔥🔥🔥🔥🔥🔥🔥🔥🔥🔥🔥🔥https://t.co/SWXQWHK85B

— KOYO BEAST (@KOYOBEAST) April 6, 2023

>> Buy Shiba Inu (SHIB) quickly and securely with PayPal, credit card or bank transfer at eToro.

Visit Website

<<
Koyo Token founder Kintaro unveiled details that have boosted Shiba Inu holders' morale. The First Revelation from Kintaro describes its plan in building exclusively on the Shibarium platform.
With the launch of Shibarium, Kintaro and his team …"expect billions of dollars in volume, expect millions of dollars in rewards and in turn expect $SHIB burns to be in the millions with continuous burns."
The KoyArmy is currently working in full force to make the project to become the first project with a billion-dollar market cap that will launch exclusively on Shibarium…Read More
VeChain partners with fashion company to access billion-$-market in China
The Chinese-specific version of Vechain dubbed NanoJClean has been tapped as the tech stack to help BLOCKMEME in maintaining its originality to all customers.
As a brand trying to grow its audience and target market, BLOCKMEME can significantly benefit from the Vechain advantage and positioning in today's Web 3.0 ecosystem. Vechain is designed as a high-performance enterprise-grade Layer-1 blockchain and is known to be one of the top outfits in Web 3.0 to be significantly pivoting into energy efficiency in all aspects of its operations.
While Vechain is outrightly committed to sustainability initiatives, the fact that it has a very highly functional smart contract support system means it can be adapted for any purpose that a brand like BLOCKMEME looking to make inroads in the web3.0 industry can build on to amplify its product offerings to its customers…Read More
IOTA 2.0: Breakthroughs in Coordicide and Shimmer
According to the latest update, in the first quarter, the IOTA team focused on important code changes to the GoShimmer node software, updating the CLI and Firefly wallets as well as other regulatory matters and IOTA 2.0 (Coordicide).
The team at IOTA Foundation is working hard on two major projects this year – The Shimmer Network and the IOTA 2.0 (Coordicide). As a first, the team has released a quarterly report explaining the progress in the last three months towards the launch of ShimmerEVM as well as the research implementation for IOTA 2.0 (Coordicide)…Read More
Ripple using XRP the driving force behind India's massive billion-$-CBDC project
India which is a major economy is working on a pilot CBDC and some have suggested that the Reserve Bank of India (RBI) might tap into Ripple's technology. Ripple is already working with numerous countries in their development of CBDCs projects which are increasingly in demand.
Ripple offers a complete platform built on a private ledger for central banks to mint, manage, transact, and destroy CBDCs. Over the last couple of years, Ripple has been discussing CBDCs with nearly 20 central banks. Some of those who are already testing or using the ledger technology include Bhutan's central bank, the Royal Monetary Authority (RMA).
India recently launched a pilot project on the usage of CBDCs for retail and wholesale use. A fast-growing economy in dire need to reform its financial system, the country's central bank, the Reserve Bank of India (RBI), has an ambitious plan to reach a million CBDC users fast. According to the government, the CBDC dubbed 'digital rupee' will bring numerous benefits such as financial inclusion and improved payment systems. It is of interest to the bank to explore Ripple technology…Read More
Best Crypto Exchange for Everyone
Invest in VeChain and over 200+ cryptocurrencies on America's most trusted crypto exchange.
Buy VeChain easily and with low fees via PayPal and credit card.
Enjoy super-low trading fees and access to more than 400 trading pairs.
Coinbase is regulated by the SEC and FINRA in the USA, and by CySEC and FCA in Europe.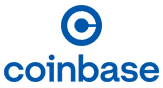 100,000,000 Users
Crypto News Flash does not endorse and is not responsible for or liable for any content, accuracy, quality, advertising, products, or other materials on this page. Readers should do their own research before taking any actions related to cryptocurrencies. Crypto News Flash is not responsible, directly or indirectly, for any damage or loss caused or alleged to be caused by or in connection with the use of or reliance on any content, goods, or services mentioned.