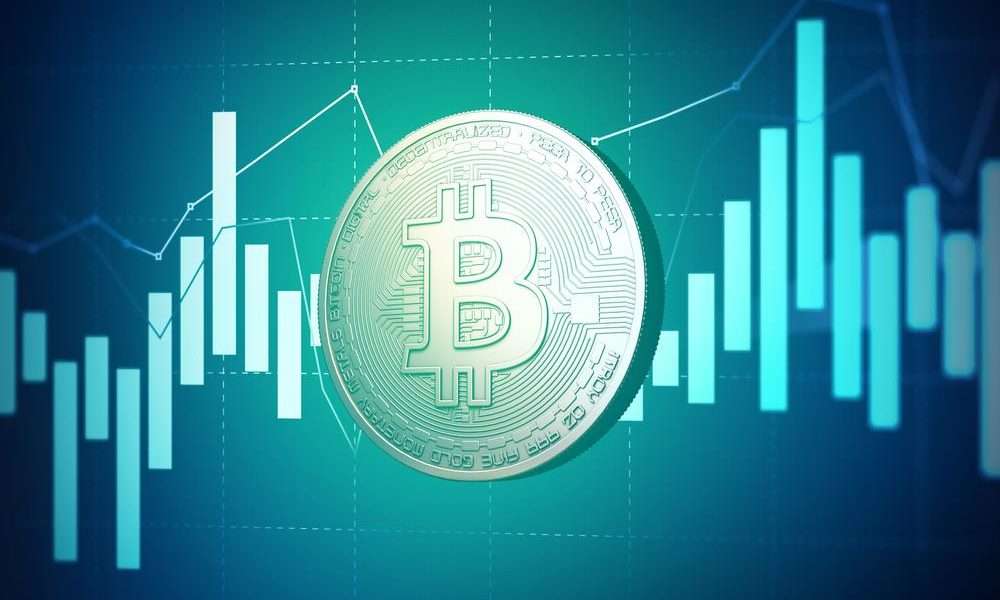 Cryptocurrencies are becoming more and more important in the financial world. What sounded like a distant vision of the future 10 years ago has made Bitcoin and Co. more speculative objects and is becoming more and more obvious to the clear reality in our financial everyday life. In the meantime, however, even the currency watchdogs in Europe are relying on their own crypto currency with the digital euro.  So far, however, many coins have had the problem that their practical benefits have been rather limited. This is where the crypto exchange CNexchange comes in, with its own token QCX: that wants to make crypto currencies finally practical. But what is behind it and what can users expect in the future?
Figure 1: CNexchange takes a very interesting approach to crypto currencies. This could make currencies practical and bring attractive minting rewards. Image source: https://www.cnexchange.io  https://www.cnexchange.io
CNexchange: Who is behind it?
The founders and initiators of CNexchange are no new comers to the world of entrepreneurship. Dr. Vaibhav Adhlakha and Dr. Kshitij Adhlakha were already able to make a name for themselves by building Secugenius. The company helps to make web applications and apps fit in terms of cyber security and is one of the top 5 companies in this segment. Even state governments, such as Oman, rely on the security applications, which are primarily used to secure sensitive data and thus also improve data protection. Secugenius has been providing cyber solutions even to the Fortune 500 companies.
2017: A technological revolution through the QuickX Protocol
In 2017, the brothers from New Delhi, India turned to blockchain and thus crypto currencies. They quickly realized that the digital coins were in no way suitable for everyday use and wanted to solve exactly these problems with the introduction of the QuickX Protocol. The solution stood out above all by the following advantages:
Significantly better scalability
Faster transaction processing
Smoother exchange of crypto currencies
Exciting products (World's first crypto currency Mining Smart Watch, Hardware Wallets, iOS and Android Wallets, BTC Lightning Transactions, Crypto currency Traders in Fiat Money)
In addition, QuickX Protocol has launched its own token: QCX, which is traded on 4 globally renowned exchanges (BitMax, HOTBIT, Bilaxy, LATOKEN) and has already reached a trading volume of over USD 500 million in the last 15 months.
2019: CNexchange as its own crypto exchange with many functions
With the introduction of CNexchange, the Adhlakha brothers have merged the QuickX Protocol with their own crypto exchange, which is intended to significantly increase the possibilities for users once again. The individual elements ensure that the trading and exchangeability of crypto currencies becomes a breeze. In addition, the various coins can also be easily paid with conventional payment options and exchanged back into fiat money.
CNexchange: What are the special features?
A closer look at CNexchange shows that the creators have really put in some thought. An infrastructure has been created that covers almost every area around payment and makes it as easy as possible. For the ICO of the stock exchange, another token was created: CNEX, which was sold out in record time. At the end of 2021/early 2022, both tokens will be merged into one: the QCXP.
The individual advantages at a glance:
1. Profit Sharing: Token holders participate in profit
The achievements of CNexchange are shared with the holders of the tokens. So if you now cover yourself with the CNEX or later the QCXP, you will receive a share of 50% of the profits of the crypto exchange as a reward. From 100,000 tokens (price currently about 2 cents) there is a payout in cryptocurrencies like Bitcoin, Ethereum etc every quarter and the TOP 50 token holders receive 20% more than other token holders. Already in the first quarter, hundreds of users were able to record a kind of "dividend".
2. Minting Contract: Involved in each transaction for up to 10 years
Another way to get the foot into the crypto world is so-called minting. (Exclusively for Eazme customers).
Here, the customer can choose from contracts of 500 – 5000 USD and receives a fixed reward of up to 18% on the USD amount per year, paid out every week and this for 20 months.
In addition, each user receives a Virtual Minter, which the user can load with tokens at any time and this – depending on the capacity / contract – with 2.5 times the deposit. All coins deposited there generate between 15% and 25% return per year as a minting reward,  this time using the number of tokens as a basis for calculation. So if the price of the token rises significantly in the next few years, the gains can quickly reach very large proportions and bring an attractive effective return on investment.
Here again the conditions at a glance:
Already possible from 500 USD
14%-18% fixed return on the deposited dollar amount for 20 months safe
15% to 25% return in Virtual Minter for deposited amounts (up to 10 years)
Full liquidity (the capital can be withdrawn at any time)
Automatic payout (no separate actions of the user required)
Excursus Minting: The new mining
CNexchange uses minting to generate new tokens by simply holding tokens. For currencies such as Bitcoin, this was only possible for a long time through so-called mining, which required high computing capacities and horrendous energy costs. Minting takes a different approach. Users can participate in a minting pool and purchase tokens as partners to store them there. The minting pool is a node that is allowed to validate transactions and check blocks. For these services, the user receives a reward in the form of tokens, which in turn are distributed to the shareholders. This "proof of stake" approach is increasingly replacing traditional mining, at least among private investors.
1. CNexchange: High liquidity secures transactions
The crypto exchange CNexchange has cooperations with the well-known marketplaces such as koinfox which uses the binance's sub broker protocol which guarantees liquidity in the range of billions of US dollars. Transactions can therefore be carried out without any problem any time.
2. Uncomplicated trading and exchangeability of individual crypto currencies
The exchange and thus trading of crypto currencies is possible on CNexchange easily and without a separate registration (no KYC). This makes the transactions much easier. The number of crypto currencies that can be exchanged can also be described as extremely diverse. Since users also have access to different exchanges via the platform, they always keep track and can optimally control their exchange transactions.
3. Attractive and convenient payment methods at CNexchange
Some time ago, buying certain crypto currencies was very complicated. Thus, certain coins could not simply be bought with US dollars or euros. Instead, users first had to purchase one of the well-known crypto currencies (Eg: Bitcoin) and only then, had the opportunity to exchange them. CNexchange ensures that such chaos becomes superfluous in the future. Users can pay for crypto currencies with many common payment options:
Credit card
Debit card
Apple pay
Transfers to the bank account (planned for the end of 2020)
This will make the purchase of corresponding coins much more convenient, which in turn should inspire more people to use crypto currencies.
1. Other options in terms of practicality
The creators of CNexchange are also planning on opening up further uses that will improve the practicality of crypto currencies as currencies. These include:
2. Shopping in the Eazme Mall
Eazme: A large cashback portal that allows users to buy physical products of various kinds at favorable conditions. The purchase makes you pay with tokens and there is also cashback as a reward, which allows the number of tokens to grow further.
3. Shopping in Offline Stores using tokens
Next year it will be possible to pay with the token in different offline stores. For their part, dealers have the option of easily converting the token into fiat money so that all sides win. In this way, the tokens actually become a means of payment that is not limited to one's own eco-system.
4. Pay transaction fees in tokens
All important transaction fees (trading, exchange of crypto currencies) on CNexchange can soon be paid with the token. This, too, further increases the acceptance of the crypto currency and may be responsible for increases in value in the future.
5. Payment of household invoices
In India, it is already possible to pay your own telephone bill or other household bills with the token. The uncomplicated exchangeability ensures that more and more companies choose to accept QCXP.  It remains to be seen when this will also be possible in this country. However, this cannot be ruled out.
In addition, CNexchange users can rely on the QuickX Protocol, which technically ensures that all transactions run quickly and securely. The initiators of CNexchange can bring their extensive experience in terms of data security and thus enable a smooth process.
A look at the many special features and advantages of CNexchange shows very impressively how well thought out the concept is in the end. The makers are steadily increasing the acceptance of their token, which also increases the trading volume steadily. This in turn benefits all users who make their tokens available for minting and generate corresponding returns from them. In addition, the crypto currency can be easily exchanged and can be used more and more as an appropriate currency.
CNexchange: An idea with great potential for the future
Crypto currencies and blockchain technology have become more and more, a financial reality from pure buzzwords and future trends. In the meantime, even the EU is testing its own digital currency. Up till now, however, many coins had the problem that paying in everyday life in this country remained rather a technical gimmick. However, the crypto exchange CNexchange is counting on making crypto currencies more practical. The QuickX Protocol ensures fast transactions and the high liquidity ensures that a lively barter trade can be developed.